Business
Reports of Engine Fires in Recalled RAV4 SUVs: Toyota Clarifies Parking Recommendations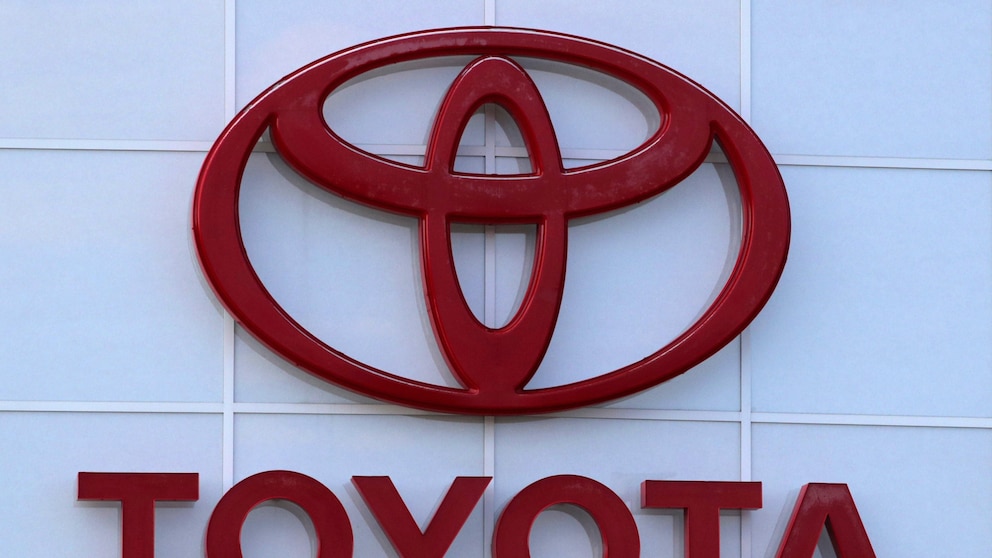 Toyota Recalls 1.9 Million RAV4 SUVs in the US Over Battery Fire Risk
In a recent announcement, Toyota has issued a recall for approximately 1.9 million RAV4 small SUVs in the United States. The recall was initiated due to a concerning problem with the SUVs' batteries, which have the potential to shift during forceful turns and potentially ignite a fire.
This move by Toyota comes at a time when the National Highway Traffic Safety Administration (NHTSA) is already investigating engine fires caused by replacement battery issues in RAV4 models. So far, the NHTSA has received a total of nine reports regarding 12-volt batteries causing fires, electrical power loss, and engine stalling. Additionally, eight reports have been received about fires originating on the driver's side of the engine compartment, precisely where the battery is located.
Alarming reports have indicated that some of these thermal incidents occurred even when the vehicle's ignition was switched off. To address this concern, owners are being advised to consider parking their RAV4s outdoors until the necessary repairs are completed.
Although there have been suggestions to park the affected vehicles outdoors, Toyota is not officially endorsing this action. Instead, the automotive giant is strongly urging customers to take their RAV4s to a certified dealer for inspection. This inspection will ensure that any replacement batteries have been installed correctly and that the holding clamps are secure.
Currently, Toyota is actively working on developing a solution to rectify the issue. The plan is to replace the hold-down clamp, battery tray, and positive terminal cover of the affected vehicles with improved versions. Owners can expect to receive notifications from Toyota regarding this fix by late December.
This recall was prompted by the NHTSA's initial investigation, which was launched in February 2021 after 11 complaints regarding thermal incidents, including fires and smoke, were reported. Since then, the number of complaints has risen to a total of 17.
For owners who want to check if their RAV4 models are affected by this recall, they can visit the NHTSA's website at www.nhtsa.gov/recalls and enter their vehicle identification number (VIN).
In light of these developments, it is crucial for RAV4 owners to take the necessary precautions and ensure their vehicles are inspected to mitigate any potential risks associated with the faulty batteries. The safety and wellbeing of drivers and passengers should always be a top priority, and Toyota is committed to addressing this issue promptly and efficiently.
"Infuriatingly humble social media ninja. Devoted travel junkie. Student. Avid internet lover."