Business
Kroger and Albertsons Clear Path for Merger by Selling Hundreds of Stores – The News Teller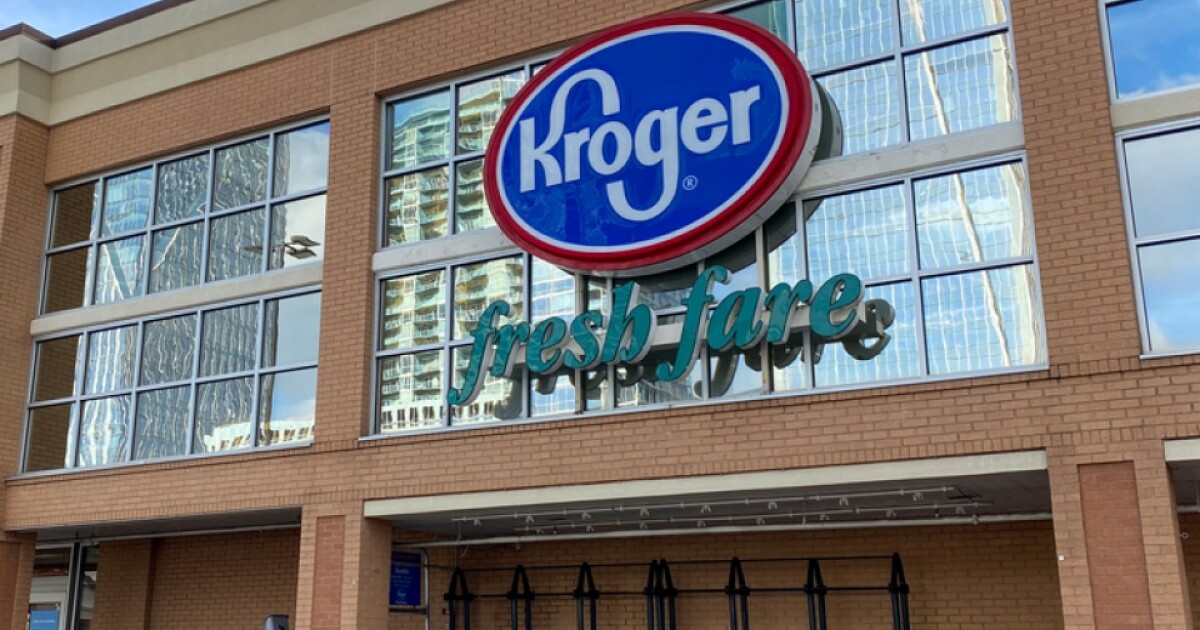 Title: Kroger and Albertsons to Sell Over 400 Stores and Assets in $1.9B Deal to C&S Wholesale Grocers
Grocery giants Kroger and Albertsons have announced a significant development within the industry, as they ink a deal to sell more than 400 stores and other assets to C&S Wholesale Grocers in a staggering $1.9 billion agreement. The transaction is set to reshape the grocery landscape and open up new opportunities for all involved parties.
As part of the deal, Kroger and Albertsons will be offloading a total of 413 stores, including popular supermarkets QFC, Mariano's, and Carrs. While the specifics regarding the locations of the 24 Albertsons stores in Arizona are yet to be disclosed, it is expected that the sale will have a significant impact on the local market.
Apart from the stores, Kroger will also divest several esteemed private label brands, including Debi Lilly Design, Primo Taglio, Open Nature, ReadyMeals, and Waterfront Bistro. This divestment will further streamline the businesses' operations and allow for better focus on core offerings.
C&S Wholesale Grocers, a major player in the grocery distribution industry, will not only gain a substantial store footprint but will also acquire eight distribution centers and two offices. These additional assets will enhance their operational capabilities and increase their market presence.
However, this mega-deal has not gone unchallenged. Seven secretaries of state, including Arizona's, have expressed their concerns to the Federal Trade Commission (FTC), urging them to reject the merger. Critics argue that such a merger could lead to reduced competition, potentially driving up prices and limiting choices for consumers.
The opposition to the deal has gained traction as even Attorney General Kris Mayes sought public comment to gauge whether intervention was necessary to ensure fair competition amid consolidation in the industry. This highlights the importance of maintaining a balanced grocery market, where shoppers can access a wide variety of options at competitive prices.
Despite the controversy surrounding this agreement, it remains a significant milestone for the grocery industry. Kroger and Albertsons' decision to sell a considerable number of their stores and assets to C&S Wholesale Grocers may mark a turning point in their respective strategies, allowing them to focus on their core strengths and ensure sustainable growth.
As the grocery landscape continues to evolve, it will be crucial to monitor the impact of this deal, both on consumers and industry competitors. Only time will tell how these developments will shape the future of the grocery market and the experiences of shoppers nationwide.
"Infuriatingly humble social media ninja. Devoted travel junkie. Student. Avid internet lover."