Business
Industry leaders and policymakers discuss potential US govt shutdown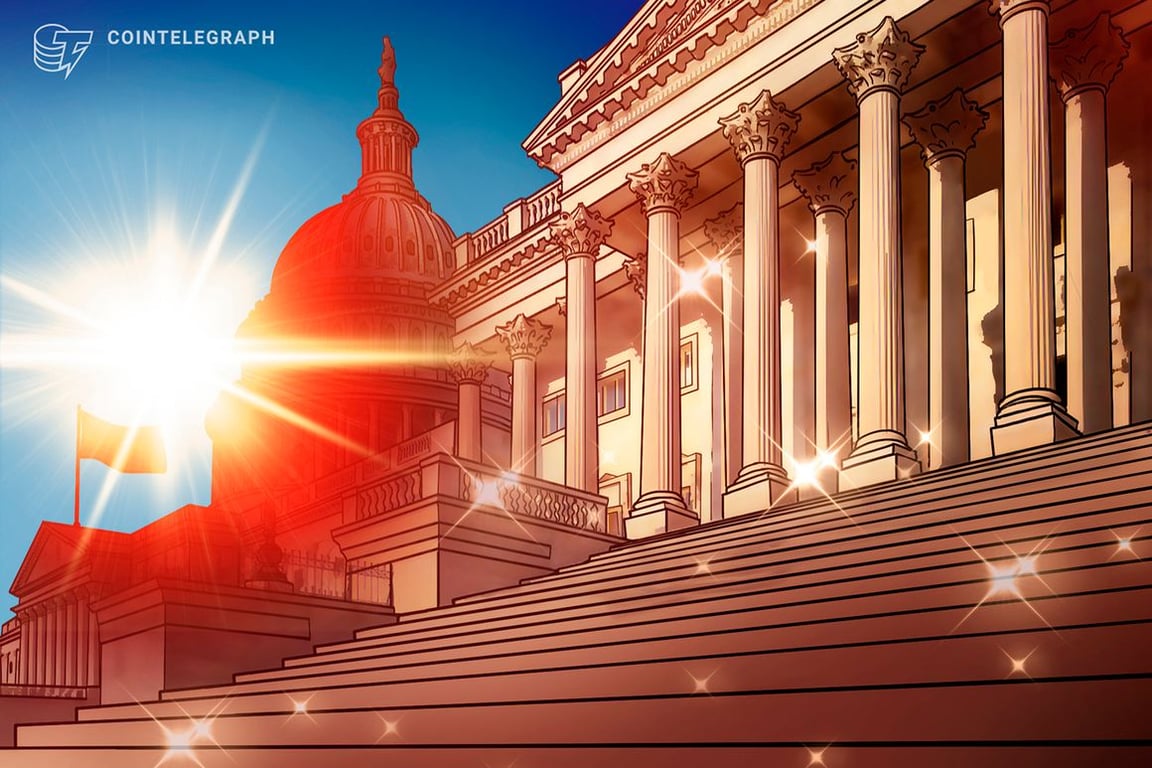 Title: Potential Government Shutdown Threatens Crypto Legislation and Market Stability
In a concerning turn of events, the United States House of Representatives has dismissed a bill passed by the Senate, raising the alarm for a potential government shutdown scheduled to commence on October 1. If this shutdown transpires, it could bring about significant repercussions for the crypto industry, with critical bills being halted and financial regulators like the Securities and Exchange Commission (SEC) and the Commodity Futures Trading Commission (CFTC) operating with limited capabilities.
The Congress's focus on cryptocurrency may also experience a significant shift amid the looming shutdown and the approaching 2024 elections. This change in priorities raises concerns about the fate of crypto-related legislation and regulations, as crucial discussions might take a backseat during this period.
Expressing her discontent, Treasury Secretary Janet Yellen has criticized House Republicans for their failure to take necessary action, highlighting the dangers and unnecessary consequences that a government shutdown could inflict. Yellen's concerns are rooted in the potential disruptions to the economy and the negative impact it could have on critical sectors such as crypto, which thrive on stability and regulatory clarity.
While House Democrats on the Financial Services Committee have loudly voiced their criticism of Republicans, the dwindling timeframe before October 1 makes it unlikely for them to address any pending crypto legislation. As the shutdown prolongs, the remaining time for Congress to vote on vital proposals related to cryptocurrencies decreases, leaving the industry in a state of uncertainty.
The impact of these developments has already reverberated across the crypto market, with Bitcoin's price plummeting below the $27,000 mark. This decline in Bitcoin's value highlights the unease investors are experiencing due to the instability caused by the impending government shutdown. Conversely, Ether, the second-largest cryptocurrency by market capitalization, managed to overcome the turbulence by surpassing the $1,600 milestone during this period. However, experts warn that the continued uncertainty and lack of legislative progress could lead to further volatility and market fluctuations.
With the clock ticking before the potential government shutdown, the crypto industry anxiously awaits a resolution from Congress. Time is of the essence, as any further delay or negligence in addressing these critical issues could have far-reaching consequences for the market and the regulatory landscape of cryptocurrencies in the United States. Investors, stakeholders, and enthusiasts hang their hopes on Congress to find a swift and efficient solution to avoid further disruption and maintain stability in the crypto ecosystem.
"Introvert. Avid gamer. Wannabe beer advocate. Subtly charming zombie junkie. Social media trailblazer. Web scholar."