World
BRICS Nations Converging in South Africa to Challenge Western Control – The News Teller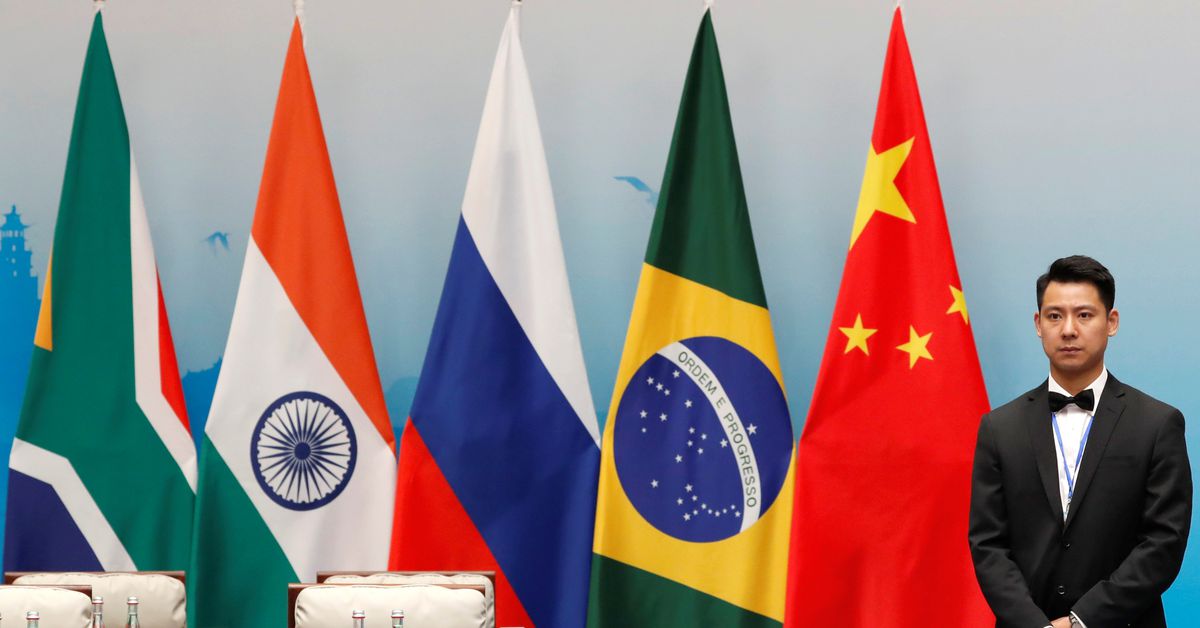 BRICS Leaders to Gather in South Africa, Aiming to Challenge Western Dominance
Next week, leaders from the BRICS nations – Brazil, Russia, India, China, and South Africa – will convene in South Africa with the ambitious goal of transforming their bloc into a formidable geopolitical force to challenge the West's dominance in world affairs. However, the summit will take place without the presence of Russian President Vladimir Putin, who is facing an international arrest warrant related to alleged war crimes in Ukraine.
One of the key topics on the agenda is the expansion of BRICS to include other nations from the "Global South." As many as 40 countries have expressed their interest in joining the bloc, prompting discussions on how this expansion could be facilitated. China has been advocating for a swift expansion, while Brazil remains cautious, concerned about diluting the bloc's stature.
Under the theme "BRICS and Africa," the summit aims to emphasize the importance of building strong ties with the African continent. The BRICS nations are keen to demonstrate global leadership in addressing the needs of the majority of the world and reforming global governance systems.
The New Development Bank, established by the BRICS nations, intends to provide an alternative to existing multinational financial institutions. However, the bank has faced limitations, including sanctions on member country Russia. Discussions will revolve around overcoming these challenges and harnessing the bank's full potential.
While climate change is expected to be a topic of discussion, it is not considered a priority for the BRICS countries. They argue that wealthier nations bear the primary responsibility for causing global warming and should bear a larger burden in decarbonizing the world's energy supply.
The BRICS summit serves as a platform for these emerging economies to assert their influence and reshape the global order. As the world watches, it remains to be seen how successful they will be in challenging the Western dominance in world affairs and addressing pressing global issues.
"Devoted bacon guru. Award-winning explorer. Internet junkie. Web lover."