World
Labour Party delivers major by-election setbacks to UK Prime Minister Sunak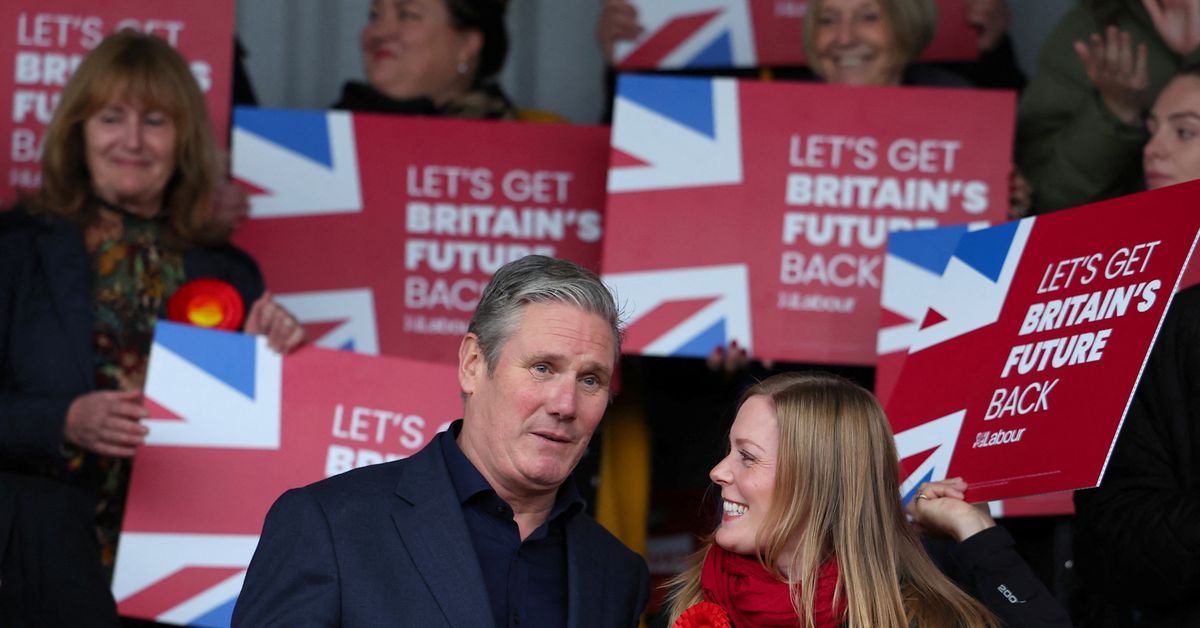 Title: Labour Party Secures Major Victories in By-Elections, Firing Up Expectations for National Election
The opposition Labour Party has dealt a significant blow to Prime Minister Rishi Sunak's Conservatives by securing victories in two previously safe parliamentary seats. With these wins, Labour has not only proven its strength but also sent a clear message that voters are eager for change in the next national election, potentially marking a historic turn for the party that has not held power since 2010.
The results of the by-elections have placed mounting pressure on Sunak, who took over the Conservative leadership less than a year ago in the midst of scandals and internal chaos within the party. The defeats have come as a setback for Sunak's attempts to establish himself as a capable leader.
Labour's leader, Keir Starmer, wasted no time in capitalizing on the victories, asserting that the results demonstrated that Labour was the "party of the future." Starmer pointed out that voters had unequivocally rejected the failures of the Tory government. The wins have given Labour a renewed sense of confidence, suggesting that the party may be on course to claim power in the upcoming national election.
One of the most notable achievements was Labour's ability to overturn a significant majority of nearly 25,000 in Mid-Bedfordshire by-elections, marking the largest deficit the party has overcome in such a contest since 1945. In addition to this, Labour also succeeded in overturning a considerable majority in Tamworth, a former Conservative stronghold.
Conservative officials have attributed their losses to a low voter turnout and have expressed the need to rally their traditional supporters to the polls. Sunak, who has been viewed as a reform-driven leader, is facing challenges in narrowing the gap between his party and Labour. Concerns among voters about inflation and stagnant economic growth have further complicated the Conservative Party's struggle to regain momentum.
As part of his efforts to establish himself as a respected statesman, Sunak is currently in the Middle East, actively encouraging a de-escalation of the Israel-Hamas conflict. Nonetheless, his focus on foreign affairs does not deflect attention from the growing calls for a radical rethink within the Conservative Party. Suggestions such as offering tax cuts have emerged as potential strategies to win back disenchanted voters.
It is worth noting that these significant by-elections were triggered by the resignations of politicians closely aligned with former Prime Minister Boris Johnson, including Nadine Dorries and Chris Pincher. The departures have created additional challenges for Sunak and his party, as they navigate the changing political landscape.
With the Labour Party's recent wins, it is increasingly clear that voters' appetite for change is growing. These by-election results not only underscore the need for the Conservatives to reevaluate their strategy but also suggest that the upcoming national election will be fiercely contested. As both parties gear up for the battle ahead, the spotlight will be on their respective leaders and their ability to secure the trust and votes of the British public.
"Explorer. Devoted travel specialist. Web expert. Organizer. Social media geek. Coffee enthusiast. Extreme troublemaker. Food trailblazer. Total bacon buff."