Top News
FIFA Women's World Cup 2023, 100,000 fans for the first day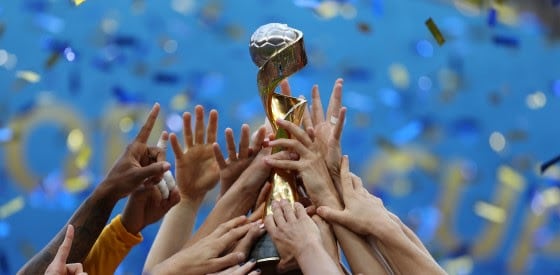 The first match to be played in Australia at the FIFA Women's World Cup 2023 will be an even bigger celebration, as Australia, the host country, will play the Republic of Ireland in the biggest stadium of the tournament, Australia stadiumin Sydney/Gadegal.
Stadium Australia was supposed to host only knockout matches, but due to the huge interest in tickets, FIFA decided to move Australia's first match to the largest stadium in Sydney.
Auckland/Tamaki Makawaro will host the Opening Ceremony and Opening Match at Eden Park on July 20
Australia's opener against the Republic of Ireland was confirmed for the same day at Stadium Australia, Sydney/Gadigall's largest stadium in the Women's World Cup.
Additional tickets for the singles match between Australia and the Republic of Ireland will go on sale on Friday 24 February 2023 at noon AEST / 02:00 CET at FIFA.com/Tickets
The kick-off time and date for the match between Australia and the Republic of Ireland will remain on Thursday 20 July at 20:00 (AEST).
Earlier that day, the opening ceremonies and opening match between New Zealand's Aotearoa and Norway will be held at Eden Park/Tamaki Makurau, Auckland, with the match scheduled to start at 19:00 (New Zealand time).
It was agreed that the venue for the first match would be changed to Australia to ensure that the largest possible crowd could attend, in line with FIFA's commitment to staging a Women's World Cup beyond greatness™.
The decision follows a comprehensive assessment of the competition and operational implications, as well as a thorough process of consultation and agreement with key stakeholders.
FIFA Secretary Statement
"FIFA's mission is to stage the biggest and best Women's World Cup in history this year, and the fans, those who bring colour, passion and atmosphere to the stadiums, will be an integral part of the tournament's success," said the FIFA Secretary General. FIFA, Fatma Samoura.
"With this in mind, we have made a decision that will allow more than 100,000 fans to attend the opening day, providing more opportunities for fans to participate in the FIFA Women's World Cup and kicking off a month of football we will never forget."
Additional singles tickets for Australia v Republic of Ireland will go on sale on Friday 24 February 2023 atFIFA.com/Tickets. Sales will start at noon EST / 2am CET.
As planned, the second sales phase will conclude on Friday 3rd March 2023, with the last minute sales phase commencing on Tuesday 11th April 2023 – 100 days prior to opening day.
Article by Stefano Guzzi – Sportpress24.com
"Devoted bacon guru. Award-winning explorer. Internet junkie. Web lover."