Business
Israel launches Gaza ground offensive; Oil prices decline while markets remain stable – The News Teller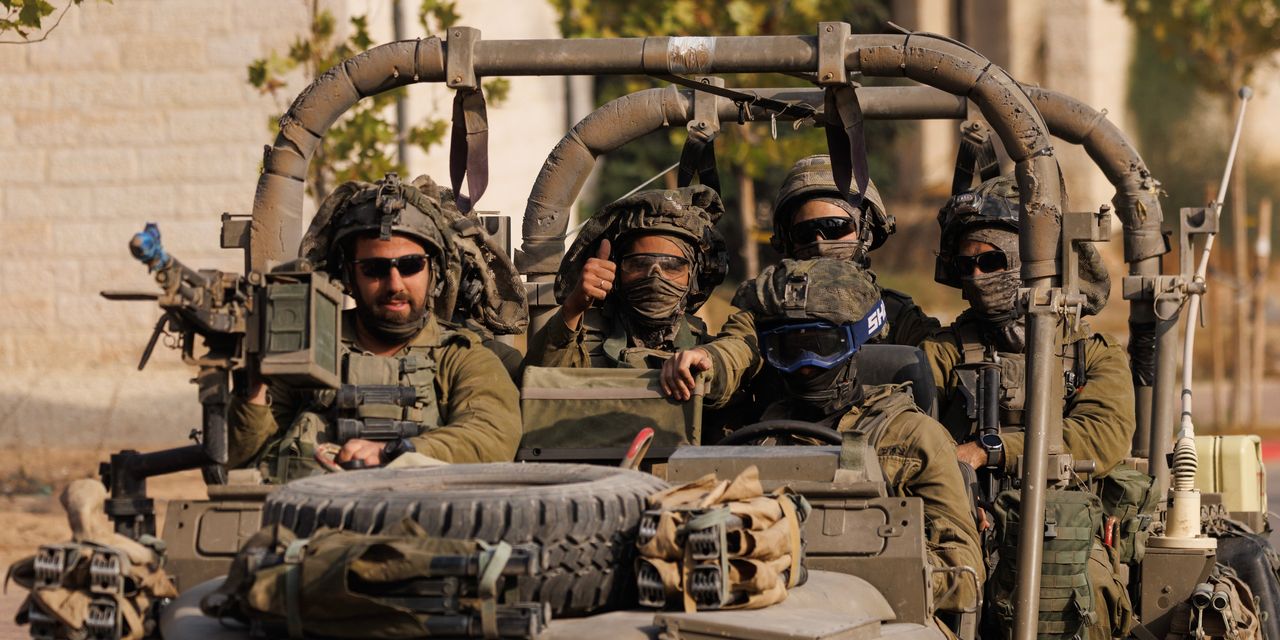 Title: Oil Futures Drop as Israel's Cautious Approach Eases Global Supply Disruption Fears
In the aftermath of Israel's ground offensive in Gaza, oil futures experienced a drop as markets remained relatively calm, alleviating concerns about potential disruptions to global crude supplies. Investors were warned, however, that the conflict could be lengthy and unpredictable, marked by false dawns along the way.
The West Texas Intermediate (WTI) crude fell by 1% to $84.61 a barrel, while Brent crude dropped by 1.1% to $89.48 a barrel. These declines can be attributed to Israel's cautious approach to the conflict, which brought a sense of relief, preventing a surge in oil prices.
The conflict in Gaza has taken a devastating toll, with Palestinian authorities reporting over 8,000 casualties. Despite the humanitarian crisis, the biggest concern among investors remains the potential for further escalation, specifically the involvement of Iran.
There are growing fears that Iran could become more directly involved in the conflict, leading to potential disruptions in global oil markets. Iranian oil exports, critical to the country's economy, could be impacted, and there are concerns about attacks on transportation chokepoints and infrastructure in the region.
Adding to the escalating tensions, US warplanes recently struck two locations in eastern Syria connected to Iran's Revolutionary Guard Corps. Such actions have intensified worries about prolonged geopolitical uncertainty and heightened the importance of closely monitoring the situation.
The ripple effects of rising Mideast tensions have extended beyond the oil markets, impacting global financial markets as well. The US stock market, for instance, is poised to experience yet another month of losses, partly due to a surge in Treasury yields.
Further complicating matters, these rising tensions have led to a shift in traditional haven investments. Investors are reconsidering their strategies as they seek alternatives that can withstand the unpredictability arising from the Mideast conflict.
While the markets appear relatively stable now, the situation remains highly fluid, and the potential for sudden disruptions or escalations cannot be overlooked. As always, caution and vigilance are paramount for investors navigating these uncertain times.
The News Teller will continue to closely monitor the developments in the region and provide updates on how these tensions may impact global crude supplies, financial markets, and investors' sentiments.
"Devoted bacon guru. Award-winning explorer. Internet junkie. Web lover."