Business
What to Know This Week: Inflation and Jobs Data Take Centerstage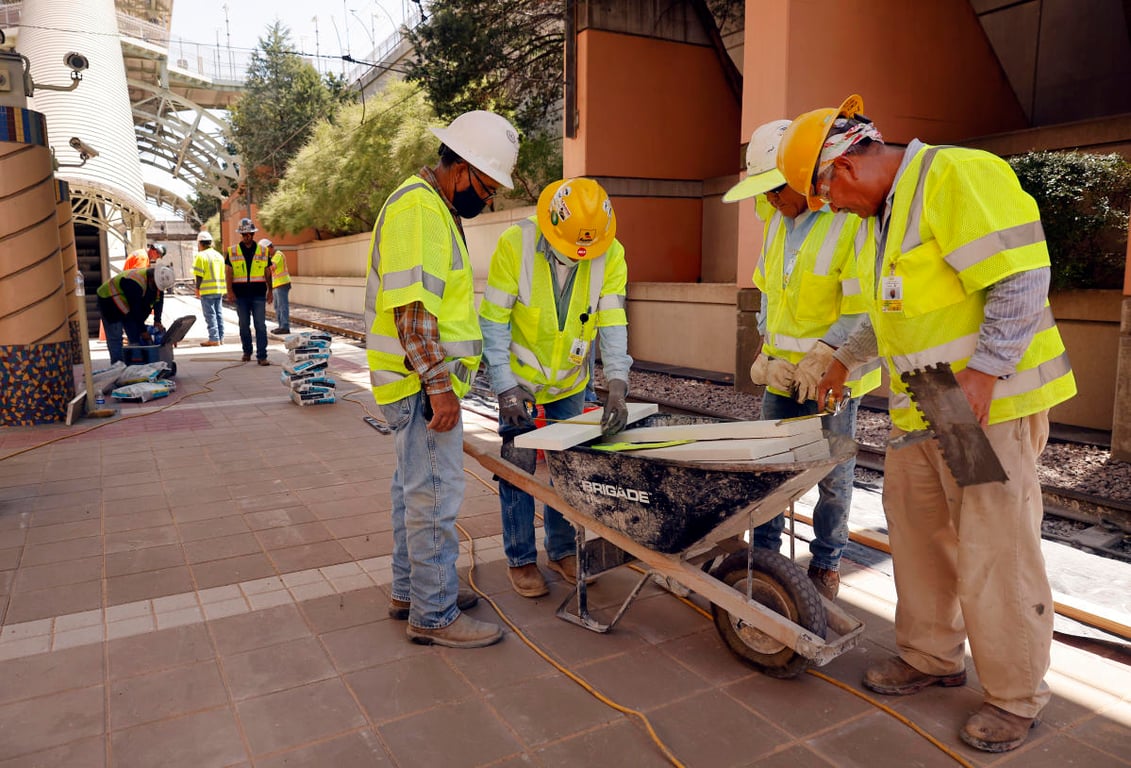 Title: Federal Reserve Chair's Remarks Spark Focus on Key Data and Earnings Reports
The News Teller – As the stock market fights to regain its footing after a turbulent August, all eyes turn to upcoming key data points and earnings reports that could sway investor sentiment. Federal Reserve Chair Jerome Powell's recent comments about the central bank's readiness to raise rates further have heightened interest in the release of the Personal Consumption Expenditures (PCE) index and the August jobs report.
Powell's acknowledgement of the strong economy and the potential need for further tightening if inflation fails to decline has intensified market attention on the PCE index, the Federal Reserve's preferred indicator of inflation. Scheduled for release on Thursday morning, economists expect the "core" PCE to have risen by 4.2% in July compared to the previous year, and by 0.2% compared to the previous month.
Friday's release of the August jobs report will reveal how the labor market is faring. Economists predict the addition of 168,000 jobs, with the unemployment rate expected to remain flat at 3.7%. However, some analysts caution that labor strikes across various industries could impact job growth and potentially lower the headline figure.
Investors will also be keeping a close eye on several other data releases throughout the week, including weekly jobless claims, ADP's monthly private payrolls, job openings, housing prices, and manufacturing prices. These indicators will provide additional insights into the health of the economy and potentially influence market sentiment.
Furthermore, the earnings reports of companies such as Best Buy, Lululemon, and Salesforce will hold significant weight for investors. Lululemon's report, in particular, will garner attention as investors anticipate confirmation of the retailer's strong sales growth in both China and North America. Following Nvidia's positive quarterly report, expectations for AI companies like Salesforce, Okta, and CrowdStrike have soared. These reports will be closely watched as the market demands concrete results from the AI sector, rather than relying solely on potential.
The retail sector will also be a focal point for investors throughout the week, with a particular emphasis on the impact of labor strikes and rising crime rates at stores. These factors have the potential to influence consumer sentiment and retail performance.
Overall, as the economic calendar for the week unveils a plethora of data releases spanning manufacturing activity, home price indexes, consumer confidence, inventories, GDP, and pending home sales, market participants are eager to glean insights into the state of the economy and potential market movements. The outcome of these key data releases and earnings reports has the potential to shape investor sentiment and guide market movements in the coming weeks.
"Food expert. Unapologetic bacon maven. Beer enthusiast. Pop cultureaholic. General travel scholar. Total internet buff."