Business
Chinese Consumers Seek Low Prices and Local Brands on Singles Day 2023 – The News Teller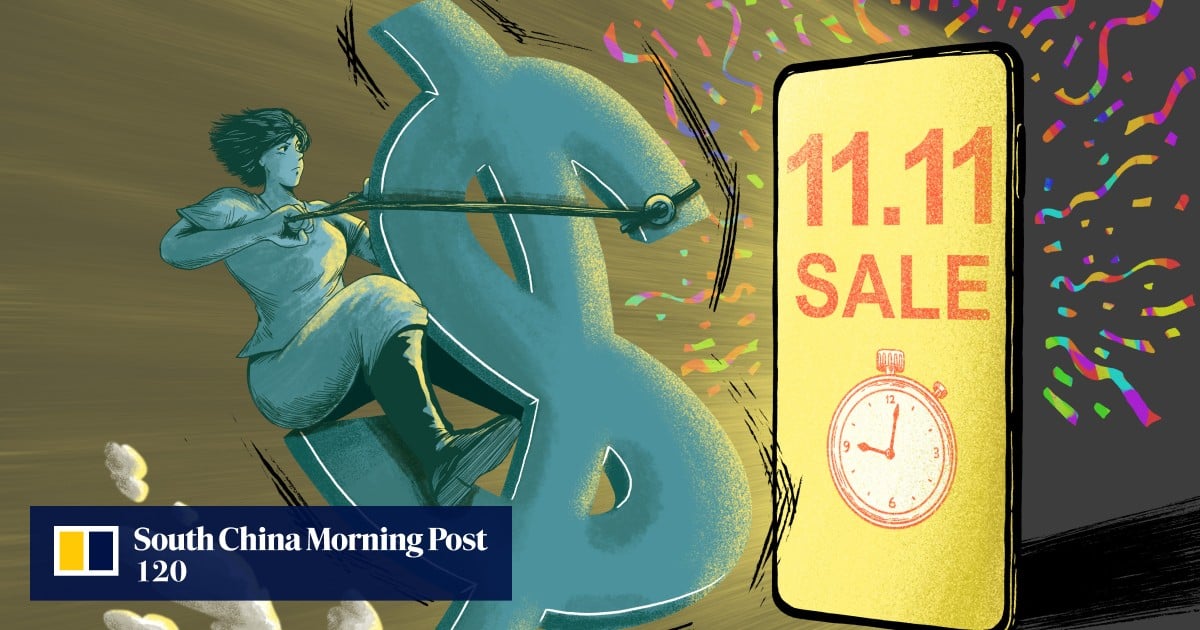 Title: China's Economy Sees Fragile Recovery, but Cautious Consumers Limit Spending
China's economy appears to be showing signs of a recovery, with third-quarter growth reaching 1.3%, according to recent data. However, Chinese consumers remain cautious, tightening their purse strings amidst concerns about the country's property market and a slowing GDP growth. These factors have contributed to a marked decline in consumer confidence and a reluctance to spend.
A recent survey revealed that over three-quarters of shoppers are planning to either decrease their spending or maintain their current expenditure during the upcoming Singles' Day festival. Traditionally a significant shopping event in China, this year's festival is expected to be hampered by consumer concerns and a sputtering economy.
In an attempt to entice consumers in the uncertain economic climate, various e-commerce platforms, including Alibaba's Taobao and Tmall Group, are offering bargain prices to attract shoppers. However, industry experts predict that the e-commerce sector will not achieve record sales during this year's Singles' Day due to increased competition and economic challenges.
Another striking trend observed among Chinese consumers is "consumption downgrading." With a focus on essential items and frugality, consumers are increasingly turning towards domestic brands offering affordable options. This shift in consumer behavior poses a threat to foreign brands operating in China and is causing some international retailers to adjust their strategies.
For example, Japanese retailer Muji has chosen to concentrate on "interacting and communicating" with consumers rather than providing deep discounts. This approach emphasizes the importance of customer engagement and loyalty in a competitive market.
Despite the cautious sentiment among consumers, there have been some positive signs in the retail sector. Retail data for September showed a growth rate of 5.5%. Affluent senior shoppers appear to be a driving force in this recovery, as they invest in premium products to enhance their quality of life.
Chinese consumers are continually adapting to the fluctuations in the market and the economic cycles. The ongoing uncertainties surrounding the state of the economy have instilled caution among shoppers. However, resilience and adaptability are evident as consumers prioritize essential purchases and seek value for their money.
As China's recovery remains fragile, economists and businesses will closely monitor consumer behavior and spending patterns. The upcoming Singles' Day festival will serve as an important litmus test of consumer sentiment and economic prospects in the country.
"Food expert. Unapologetic bacon maven. Beer enthusiast. Pop cultureaholic. General travel scholar. Total internet buff."