entertainment
At Lewis School of Government, she earned a master's degree for African diplomats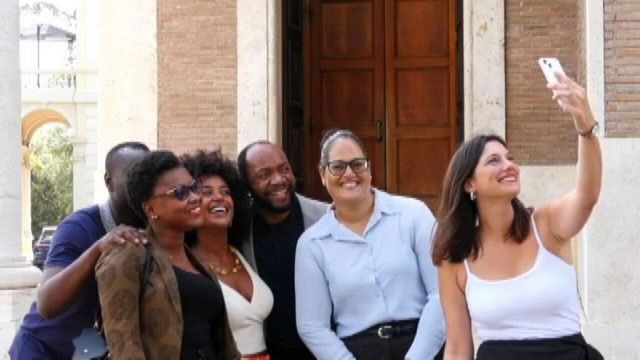 Rome, 21 July. (Askanews) – Its second edition has arrived and it hosted 25 diplomats under the age of 40, coming from 20 African countries and chosen from more than 200 candidates. At Lewis School of Government, the Executive Master's in Global Public Diplomacy and Sustainable Development lasted three weeks and prepared participants for key foreign and domestic policy challenges.
The university's supporter of internationalization Raffaele Marchetti explains why the university decided to offer this opportunity to African diplomats: "Luiss makes internationalization a very important part of its development. The involvement of African governments, African officials and African students is important for us because this creates a relationship of training and cooperation that will be extremely important for the university and for the country in the coming decades."
International program students are also excited about this opportunity. "The experience was really great because we got to know the European perspective of Africa in all aspects of cooperation, such as economic cooperation and sports diplomacy," explains Penda Njie K. (Gambia).
Synergy between Europe and Africa has been one of the aspects most highly appreciated by the young diplomats. "My impression of the program is that it has created a platform to promote dialogue between the European Union and the African continent. My motivation to study for this program at this university is also to understand Europe. I felt it more appropriate in Italy, a founding member state of the European Union," confirms Sebastian Tgetumbo (Namibia).
Thanks to institutional and cultural visits and meetings with international relations experts, the project is reinforced – Professor Marchetti recalls once again – by prestigious contributions: "This is a particularly important master's degree because it arises from the almost unique tripartite collaboration between the university and the Italian government, in this case , the Italian Ministry of Foreign Affairs and the United Nations, an international organization. Let's assume that the synergy between the public and private sectors has reached its second edition with great success and will certainly continue in the coming years.
"Bacon trailblazer. Certified coffee maven. Zombie lover. Tv specialist. Freelance communicator."