World
Russia-Ukraine Conflict: Key Events on Day 539 – The News Teller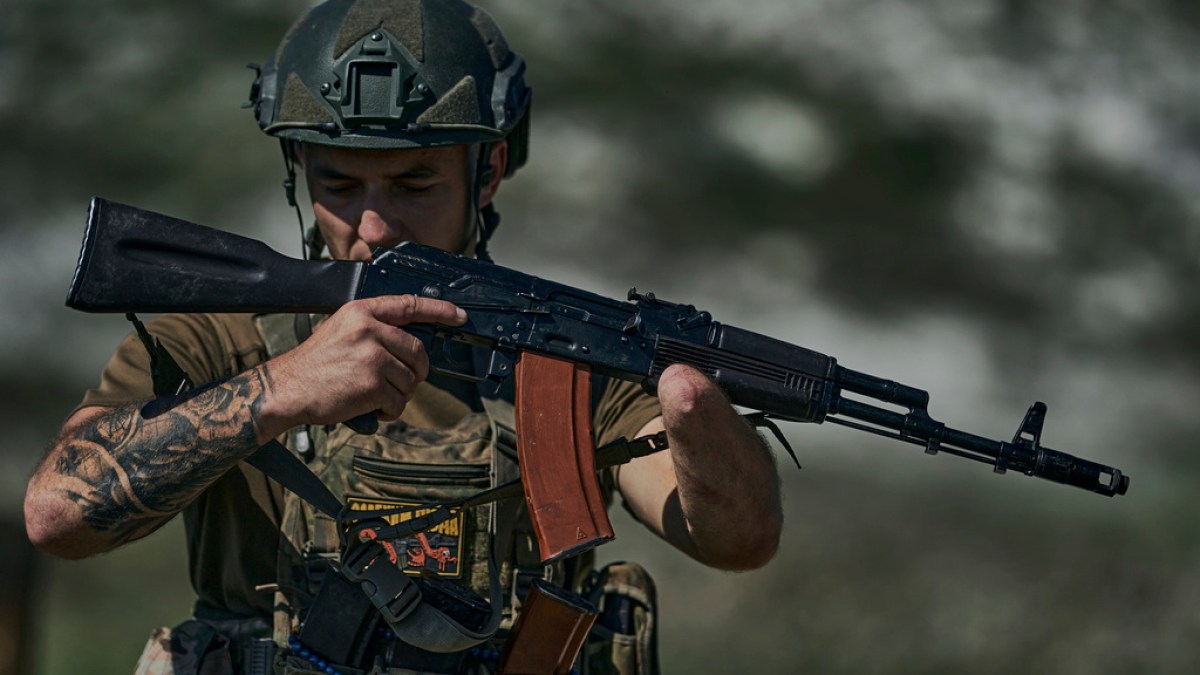 Title: Russian Air Attacks Claim Lives and Cause Havoc in Ukraine
In a series of devastating air attacks, Russia has left three people dead and countless others injured in the Ukrainian cities of Lutsk, Lviv, and Ivano-Frankivsk. Russian forces claimed to have targeted key military-industrial facilities, resulting in significant damage to Ukraine's infrastructure.
However, Ukraine fought back, reporting that they successfully destroyed 16 out of at least 28 cruise missiles launched by Russia. Despite Ukraine's resilience, a Ukrainian drone was destroyed in Russia's Belgorod region, a stark reminder of the ongoing conflict's toll on both sides.
Seeking to boost morale, Ukrainian President Volodymyr Zelenskyy visited front-line troops in Zaporizhia, applauding their bravery and determination in the face of aggression. Meanwhile, Russian Defence Minister Sergei Shoigu boldly claimed that Ukraine's ability to fight was almost exhausted, fueling concerns about the country's defense capabilities.
Heightening tensions, Ukraine's national resistance center issued a warning about a potential "provocation" at the Kursk Nuclear Power Plant in Russia, raising fears of an alarming escalation in the conflict. On the other hand, Russian armed forces successfully foiled an attempt by Ukrainian saboteurs to cross the border into Russia's Bryansk region.
While Russian attacks along the eastern front line in Ukraine have recently tapered off, Sweden's Defence Minister announced a significant military aid package of 3.4 billion kronor ($313 million) to support Ukraine's defense efforts. This gesture underscores international concerns about the situation and the need to bolster Ukraine's capabilities.
Back on the home front, Russia's central bank raised its interest rates, responding to increased military spending and Western sanctions. These sanctions, along with ongoing military efforts, continue to take a toll on Russia's economy.
In neighboring Belarus, a power line supplying the Chornobyl power station suffered damage, leaving nearly 290,000 subscribers without power. The incident adds to the turmoil in the region, compounded by the Belarusian Defense Minister's unsettling statement regarding the possibility of a direct military clash with NATO in the future.
Amidst this complex geopolitical landscape, three suspected Russian spies were arrested and charged in the United Kingdom, highlighting the tense international environment. Furthermore, Latvia's defense minister ordered the army to assist in guarding the border with Belarus due to multiple attempts by migrants to cross. Latvia's state security service also discovered invitations for Latvians to join the Russian mercenary force Wagner, raising concerns about potential internal threats.
Lastly, the Polish President, Andrej Duda, paid tribute to the soldiers of the Ukrainian People's Republic who valiantly fought against the Bolsheviks, emphasizing the historical solidarity between the two nations.
In a separate matter, popular social media site Reddit was fined in Moscow for failing to delete "banned content" related to Russia's invasion of Ukraine. This incident underscores the challenges faced by international platforms in navigating political tensions and differing censorship regulations.
As tensions remain high, it is evident that ongoing sanctions continue to have a grave impact on Russia's economy, further complicating the intricate dynamics of the conflict in Ukraine.
"Food expert. Unapologetic bacon maven. Beer enthusiast. Pop cultureaholic. General travel scholar. Total internet buff."