Business
Jamie Dimon: Thinking the economy will boom despite numerous risks is a huge mistake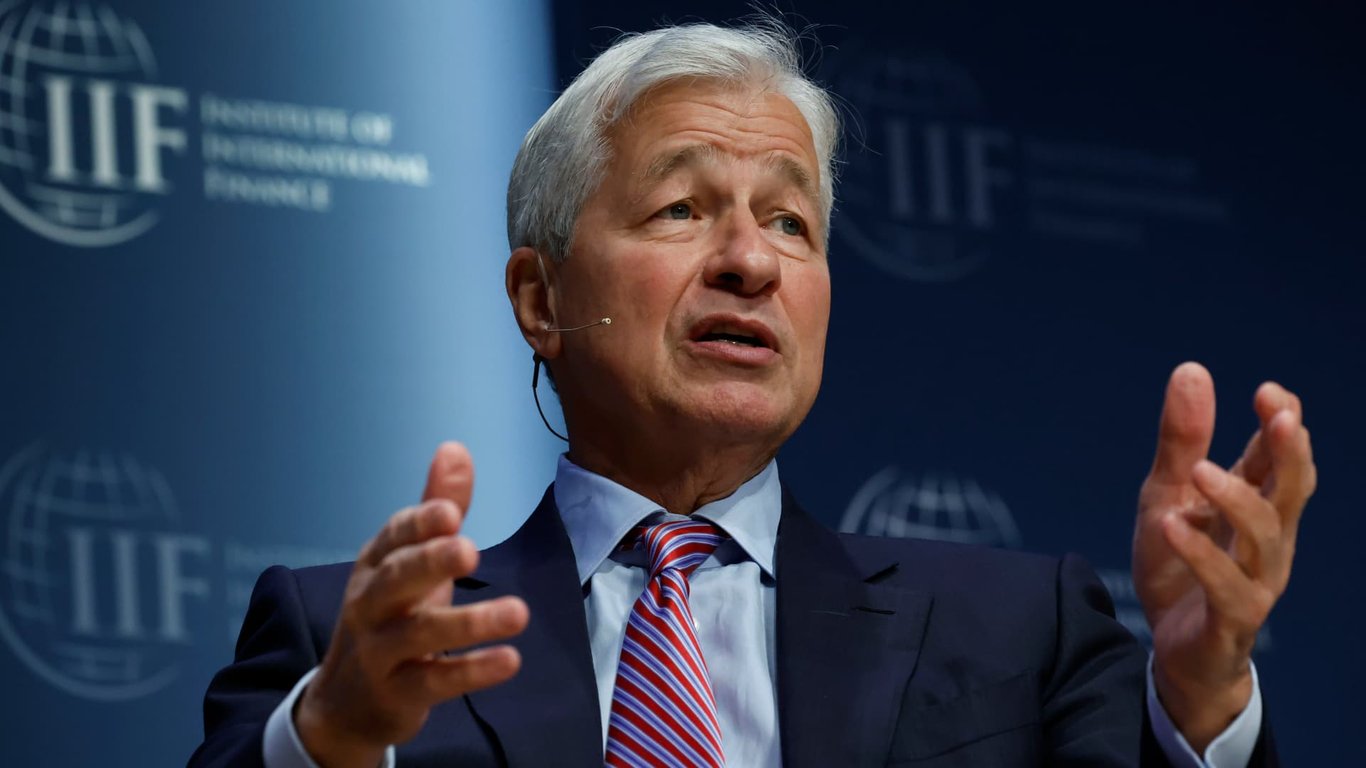 JPMorgan Chase CEO Warns of Potential Risks to US Economy
In a recent interview, JPMorgan Chase CEO Jamie Dimon has sounded a note of caution, warning Americans against being overly optimistic about the current state of the US economy. Dimon believes it would be a "huge mistake" to assume that the strong economic growth will continue unabated for years to come.
Highlighting various risks that could potentially destabilize the economy, Dimon points to the reduction of liquidity programs by central banks, ongoing conflicts like the Ukraine war, and the increasing levels of government spending around the world. These factors, combined with other geopolitical uncertainties, could derail the economy's current trajectory.
Interestingly, despite Dimon's previous warnings of an impending economic downturn, the US economy has shown remarkable resilience, leading many economists to believe that a recession might be avoided. The steady growth and low unemployment rates witnessed in recent years have proponents of this viewpoint feeling cautiously optimistic.
Dimon, however, chooses to focus on specific areas of concern, namely strains in the real estate and subprime auto lending markets. He believes that a recession would bring about a normal credit cycle, leading to increased pressures in these sectors. In his experience, something within the credit cycle always underperforms, often worse than what was originally expected.
The JPMorgan Chase CEO's remarks carry weight, considering his experience and expertise in the financial sector. While he acknowledges the underlying strength of the US economy, Dimon's warning serves as a reminder that unforeseen circumstances can impact even the most promising outlook.
Overall, while the economy seems to be holding steady, it is important for Americans to remain vigilant and aware of potential risks that lie on the horizon. By doing so, they can better prepare for any challenges that may arise and ensure their financial stability in the years to come.
As always, it is crucial to remain informed and stay up-to-date with the latest news and analysis to make well-informed decisions in an ever-changing economic landscape.
"Food expert. Unapologetic bacon maven. Beer enthusiast. Pop cultureaholic. General travel scholar. Total internet buff."