Top News
Australia, hundreds of seahorses have been released into the Sydney Sea. video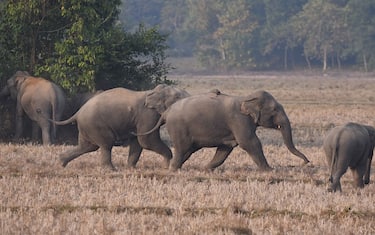 Hundreds of seahorses have been dumped into Sydney Harbor in what experts are calling the world's largest release. The goal is to avoid the risk of depopulation, he also explains Reuters news agency.
species protection operations
The species in question, the white seahorse, is endemic to the east coast of Australia, and as of 2020 is at risk of extinction due to pollution and habitat loss. The process began at the start of 2023 when Sydney Institute of Marine Science scientists captured three specimens of pregnant males (the female deposits eggs in the pouch of the male, who incubates them from 9 to 45 days and gives birth to them in the water) helping the pups to be reared in captivity to improve their chances of survival. Alive. In all, 380 baby seahorses have been released, all of them equipped with identification systems that will allow researchers to monitor their development. In particular, the animals will use eight cages, made of biodegradable metal, and placed on the seabed in Sydney Harbour, as an ideal habitat for growth and reproduction. These "hotels" are installed at least a month prior to launch, to allow the accumulation of algae, sponges, and other sea crusts. Over time, the mineral breaks down and disappears, leaving behind near-natural reefs, benefiting not only seahorses but the wider harbor ecosystem as well.
Promising results of the previous project
"It's been really cool," commented marine biologist Mitchell Brennan, project manager for the Sydney Seahorse Project, a collaboration between the Sydney Institute of Marine Science and the University of Technology Sydney and the New South Wales (NSW) Department of Primary Industries that deals specifically with conservation. species. "We have seen massive population losses, which means we need to act now to help these animals survive in the future." The results of other similar projects already conducted in the past have revealed promising results for the future of the species. One year after the 2020 release in Chowder Bay, for example, 20% of the released population remained in cages and 10% were breeding in the wild. "That's a really positive sign," Brennan said.
deepening
Here are nine animal species that must be protected to save the climate
"Devoted bacon guru. Award-winning explorer. Internet junkie. Web lover."