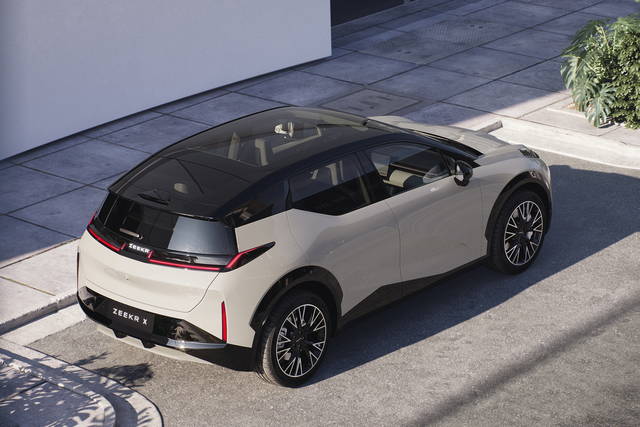 The first two – At the Shanghai Auto Show, the Chinese brand Zeekr (aka Zikr), part of the Geely Group, revealed its plans to expand into European markets. The first electric models to be marketed are Zakir 001 and the Zikr X.
> In the pictures above Zeerk X.
By the end of 2023 He is expected to debut in Fourth quarter of 2023 In Sweden and the Netherlands, where the brand is headquartered in Europe, while its availability in other countries will be determined in the coming months. be there Zakir 001The X, which has been available in China for about two years, during which time it sold 93,000 units, is built on the SEA platform, specific for electric vehicles. Sharing the technical base with Smart #1, probably Zikr XWith a length of 445 cm, it will be offered in two different versions: rear-wheel drive with 272 hp and non-motor with a total of 428 hp. while the Zakir 001the excellent shooting brake with a length of about five meters, with 544 hp and a range of about 600 kilometers (the version with a 100 kWh battery).
> Pictured above and below is the Zeekr 001.
Designed in Sweden – Zeekr models are distinguished not only by their extremely dynamic shapes, but also by their a High technological rate. Development takes place at Zeekr's design centers in Gothenburg, Sweden, factory in China. The brand's European team, consisting of more than 1,500 engineers and designers, is already working and has created several models of the Geely range. Zeekr, in Europe, should be available to different customers services Which includes financing, insurance, freight and delivery.
worth 13 billion – After the last funding round, where $750 million was raised, Zeekr is valued at $13 billion dollars, so launching the brand in Europe is a key step in the global strategy. The Chinese brand's European headquarters is located in Amsterdam, the Netherlands, and includes a team of executives who have held senior positions in other premium and luxury car manufacturers.
"Explorer. Devoted travel specialist. Web expert. Organizer. Social media geek. Coffee enthusiast. Extreme troublemaker. Food trailblazer. Total bacon buff."