World
Venezuelan Migrants Seek Urgent TPS Status as Deportations Resume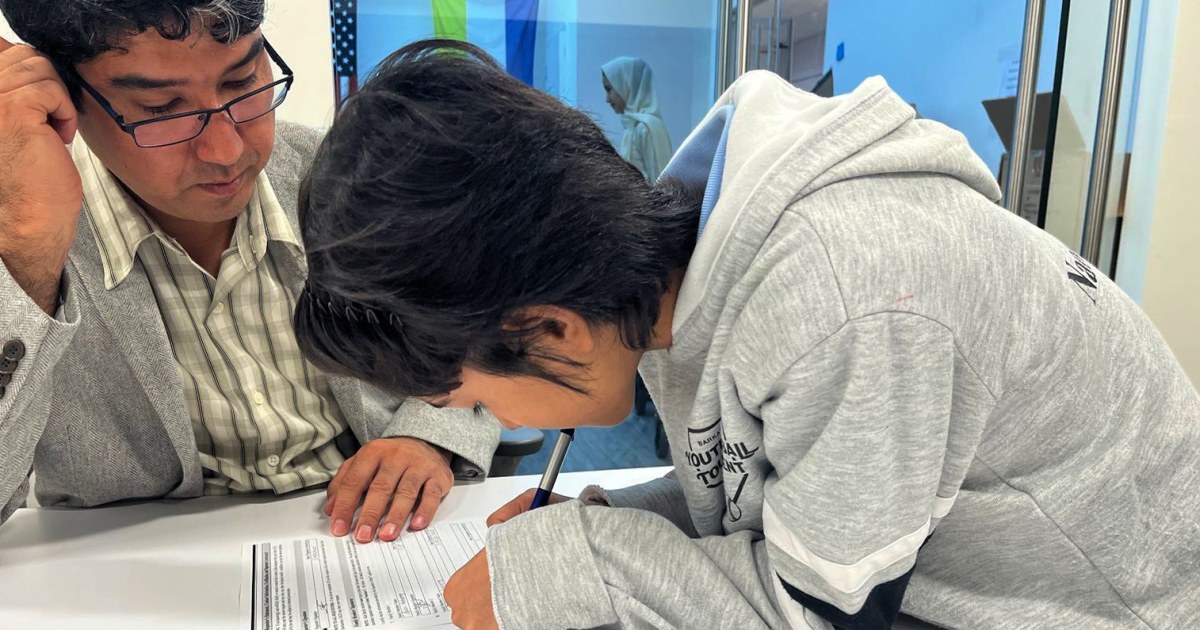 Title: US Starts Accepting Applications for Temporary Protected Status for Venezuelans, Offering Hope to Hundreds of Thousands
The US Citizenship and Immigration Services (USCIS) has recently opened its doors to Venezuelans residing in the country who wish to apply for Temporary Protected Status (TPS). This expansion of TPS brings potential relief to nearly half a million qualifying Venezuelan migrants who have been continuously living in the US since July 31.
One such individual who stands to benefit from this initiative is Jhonnattan, a Venezuelan asylum seeker who fled his home country in 2017 due to the escalating political unrest and protests against President Nicolás Maduro. After facing death threats and surviving a gun attack, Jhonnattan initially sought refuge in Colombia. However, when the political situation there became less supportive of Maduro's opposition, he decided to make the perilous journey to the US.
For migrants like Jhonnattan, TPS offers a temporary reprieve from the fear of deportation and the opportunity to work and provide for their families. With TPS, recipients can stay and work legally in the US for 18 months, and if the circumstances in their home country remain unstable, they may be eligible for an extension.
Moreover, TPS also provides additional benefits such as the ability to apply for a Social Security card, permission to travel overseas, and the opportunity to bring family members to the US. These provisions offer a glimmer of hope for individuals like Jhonnattan, whose asylum applications are among the 1.3 million cases currently awaiting processing.
According to recent statistics, Venezuelans accounted for nearly 12% of the granted asylum cases in fiscal year 2021. Jhonnattan, for instance, arrived in New York City in June 2022, where he was fortunate enough to find support from extended family members already living there. Thanks to New York being one of the 18 states that allows noncitizens to obtain a driver's license, Jhonnattan was able to secure employment as a furniture assembler and later, as a driver.
It is worth noting that Jhonnattan is one of over 100,000 migrants who were sent to New York and other Democratic-run cities as a result of a controversial decision made by Republican Texas Governor Greg Abbott.
While Jhonnattan's journey is far from over, the acceptance of TPS applications for Venezuelans is a step in the right direction. It not only offers a temporary lifeline for those who cannot return to their home country but also presents an opportunity for them to rebuild their lives and contribute to their communities in the US.
"Devoted bacon guru. Award-winning explorer. Internet junkie. Web lover."