World
UNs Big Week Sent Ominous Message to the World – The News Teller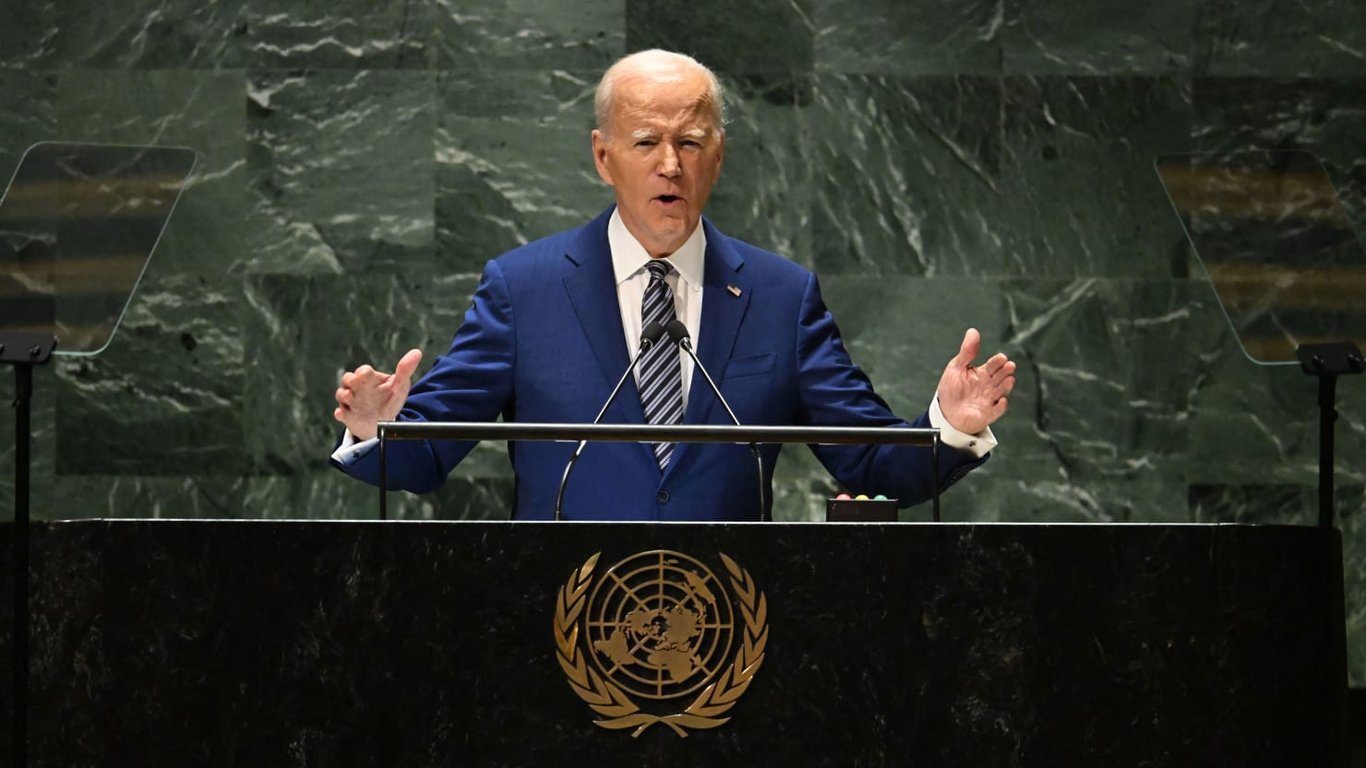 Title: Key International Affairs Dominate United Nations General Assembly Meetings
The annual United Nations General Assembly meetings held in New York have provided a platform for key international affairs stories that have captured the attention of Americans. Spanning from environmental challenges to political developments, these discussions shed light on the global landscape. Here are the highlights from this year's meetings:
Addressing the pressing issue of climate change, United Nations Secretary-General Antonio Guterres delivered a stark warning, describing the environmental challenges as having "opened up the gates of hell." His powerful statement emphasized the need for urgent action to combat the devastating effects of climate change.
In a bid to address Russian aggression in Ukraine, Congressional Republicans pushed for future funding cuts. This move aims to deter Moscow's hostile actions and support Ukraine in its ongoing struggle against Russian incursions.
Meanwhile, Saudi Crown Prince Mohammed bin Salman made headlines with his announcement of a $2 billion investment in Jared Kushner. This revelation raises questions about potential conflicts of interest and the implications of financial ties between high-ranking officials.
On the other hand, Israel's Prime Minister Benjamin Netanyahu found an ally in Elon Musk, a figure known for enabling anti-Semites. Their growing closeness has sparked concerns regarding Netanyahu's associations and their impact on Israel's image.
China's announcement of a "strategic partnership" with Syrian President Bashar al-Assad further intensified geopolitical dynamics. This development signaled China's expanding influence in the region and the potential reconfiguration of power dynamics.
President Donald Trump faced criticism in an article published by The Atlantic, which depicted him as a dangerous and unstable leader. This portrayal fuels ongoing debates about his presidency and its implications for both domestic and international affairs.
In contrast, President Joe Biden delivered a speech at the General Assembly that highlighted his extensive experience in international affairs and reiterated his commitment to upholding the rule of law. His address showcased his leadership and dedication to revitalizing America's global engagement.
Biden's support for Ukraine was made evident by his warm welcome extended to President Volodymyr Zelensky at the White House. This occurred in stark contrast to House Speaker Kevin McCarthy's lack of support for Zelensky. Additionally, there are indications that the Biden administration may provide Ukraine with the long-range Army Tactical Missile Systems it has been seeking, though caution has been exercised in supplying advanced weapons systems.
The United States' eagerness to broker a "normalization" deal between Saudi Arabia and Israel raised concerns about the individual agendas of these nations and potential implications for Palestinians. The impact on regional stability remains a key consideration.
Despite the looming threat of climate change, little substantive action emerged from climate week at the UN, which mostly consisted of discussions and symbolic gestures. Critics argue that the international community must take concrete steps to address the climate crisis.
The structure of the UN, including Russia's veto power, stifles its ability to effectively address global stability threats. This issue has reignited debates surrounding the organization's functioning and the need for reform.
In summary, the United Nations General Assembly meetings showcased the strengths of leaders like President Biden and President Zelensky, while also exposing the weaknesses of figures such as Crown Prince Mohammed bin Salman, Prime Minister Netanyahu, former President Trump, and the Republican Party's Putin caucus. These key international affairs stories have undoubtedly shaped the narrative surrounding global politics and continue to captivate the attention of the American public.
Word Count: 442 words
"Food expert. Unapologetic bacon maven. Beer enthusiast. Pop cultureaholic. General travel scholar. Total internet buff."