Health
Unlocking Access to Over-the-Counter Narcan: Availability, Pricing, and Administration Guide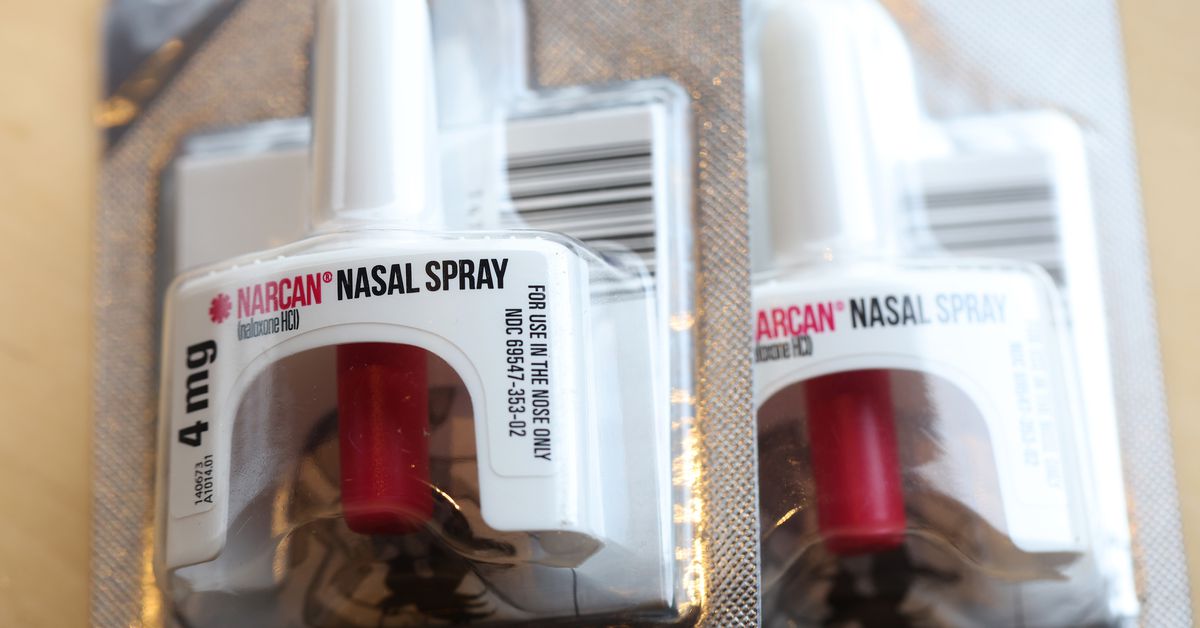 Narcan, a medication that can reverse opioid overdoses, will soon be available over-the-counter (OTC) in drugstores, marking a major milestone in combatting the opioid crisis. The U.S. Food and Drug Administration (FDA) approved Narcan in March, and it has already been shipped to major retailers such as Walgreens, CVS, Walmart, and Rite Aid, as well as online retailers.
In an effort to increase accessibility, Walgreens plans to make Narcan available online starting September 5, with nationwide availability on September 7. The suggested retail price for two doses of Narcan is set at $44.99. This move allows individuals to purchase Narcan without a prescription, making it the first opioid overdose reversal medication to be sold over-the-counter.
The urgency to expand access to naloxone, the generic name for Narcan, cannot be overstated. In 2021, over 80,000 Americans lost their lives to opioid overdoses. The availability of naloxone in drugstores will greatly contribute to increasing awareness and accessibility to this life-saving medication.
Previously, naloxone was available at select pharmacies without a prescription, but now consumers will be able to pick it off the shelves themselves. This change aims to make naloxone more readily available to the wider population. It is recommended that everyone carries naloxone, as it can potentially save lives in the event of an opioid overdose.
Narcan works by blocking the effects of opioids in the brain and quickly restoring normal breathing. Its accessibility, however, remains an issue due to its price. This poses a challenge for unhoused or financially insecure individuals. To address this concern, free distribution programs should continue to serve vulnerable communities.
To facilitate easy access, Walgreens plans to require customers to retrieve a card for Narcan from the shelves and bring it to the register for purchase. This avoids the need for Narcan to be displayed in locked cases or behind counters, which could deter customers.
In addition to Narcan, the FDA recently approved another OTC treatment for opioid overdose called RiVive. This alternative may provide a cheaper option and further improve accessibility to life-saving medication.
It is worth noting that with the availability of Narcan OTC, coverage by insurance companies may change. However, it is hoped that insurers will recognize the vital importance of this medication and continue to cover it.
The widespread distribution of naloxone is expected to contribute significantly to a reduction in fatal overdoses. By making it more easily accessible, drugstores are playing a crucial role in addressing the opioid crisis and saving lives.
"Bacon trailblazer. Certified coffee maven. Zombie lover. Tv specialist. Freelance communicator."