Sports
University cancels football season and head coach resigns following players tragic shooting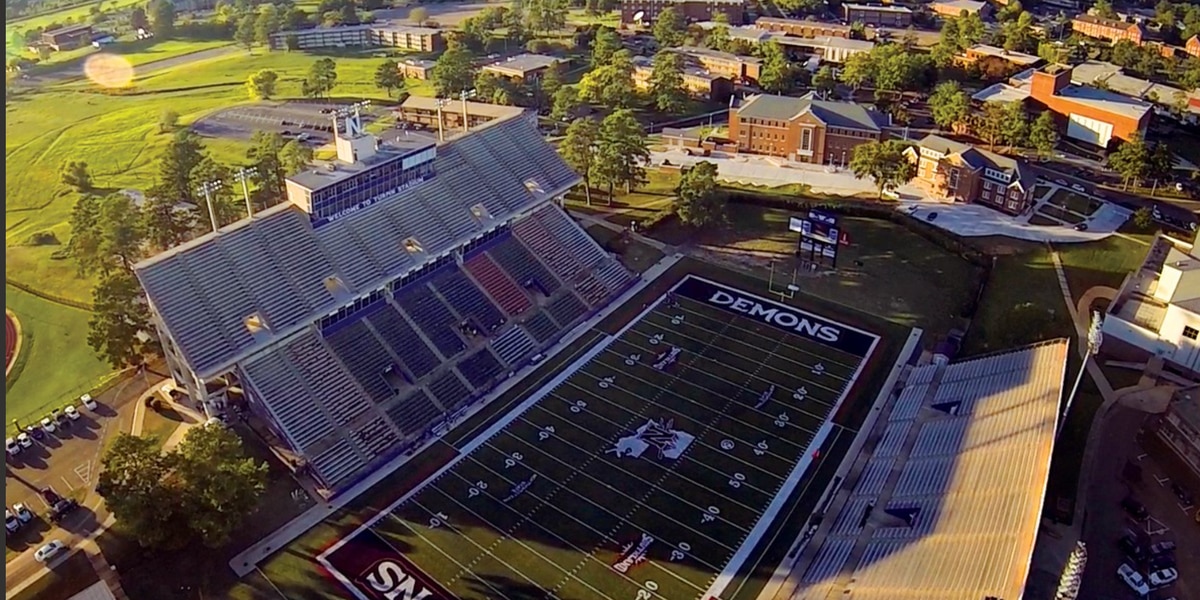 Northwestern State University Cancels Football Season After Player's Tragic Death
NATCHITOCHES, LOUISIANA – In a heart-wrenching decision, Northwestern State University has announced the cancellation of the remainder of its 2023 football season following the tragic shooting death of player Ronnie Caldwell. University officials cited the mental health and well-being of the student-athletes as the primary reason for this difficult choice.
Ronnie Caldwell, a 21-year-old junior safety from Texas, was tragically shot multiple times while traveling with the team in a coaching capacity as he recovered from an injury. Louisiana police are currently investigating his untimely death, which has left the entire Northwestern State University community in profound shock.
Northwestern State University President Marcus Jones expressed the collective grief and a deep sense of sorrow over Caldwell's death. Jones stated that the pain felt by the team was simply too deep to continue playing. The university acknowledged the emotional burden placed on the student-athletes and emphasized the importance of prioritizing their mental health and well-being during this trying time.
Head coach Brad Laird, who had guided the team through many challenges, has announced his resignation from his position. Laird, deeply affected by Caldwell's passing, mentioned how players become like family, highlighting the emotional toll this tragedy has taken on the entire team.
In response to Laird's resignation, Northwestern State University has appointed assistant head coach and defensive coordinator Weston Glaser as the interim head coach. The athletic department will also commence the search for a new permanent head coach. Glaser, an experienced and trusted member of the coaching staff, will assume leadership responsibilities during this challenging period.
As the Northwestern State community reels from this devastating loss, the university expressed its gratitude for the overwhelming support it has received. The outpouring of compassion and sympathy from across the nation has provided solace and strength during these difficult times.
The cancellation of the football season serves as a reminder of the profound impact that tragedy can have on a close-knit community. Northwestern State University continues to rally around the memory of Ronnie Caldwell, vowing to honor his legacy and supporting one another through this unimaginable pain.
As the investigation into Caldwell's death continues, the university remains committed to providing any necessary assistance to law enforcement authorities. The justice that Ronnie Caldwell's family, friends, and teammates rightly deserve will be tirelessly pursued.
In the face of this unbearable loss, Northwestern State University stands united, supporting its student-athletes, and remembering the life of Ronnie Caldwell. Together, they will navigate through this dark chapter, slowly healing and rebuilding as they move forward.
"Food expert. Unapologetic bacon maven. Beer enthusiast. Pop cultureaholic. General travel scholar. Total internet buff."