World
Ukraine Urges Ongoing Support at Europe Security Summit, The News Teller Reveals – 10/05/2023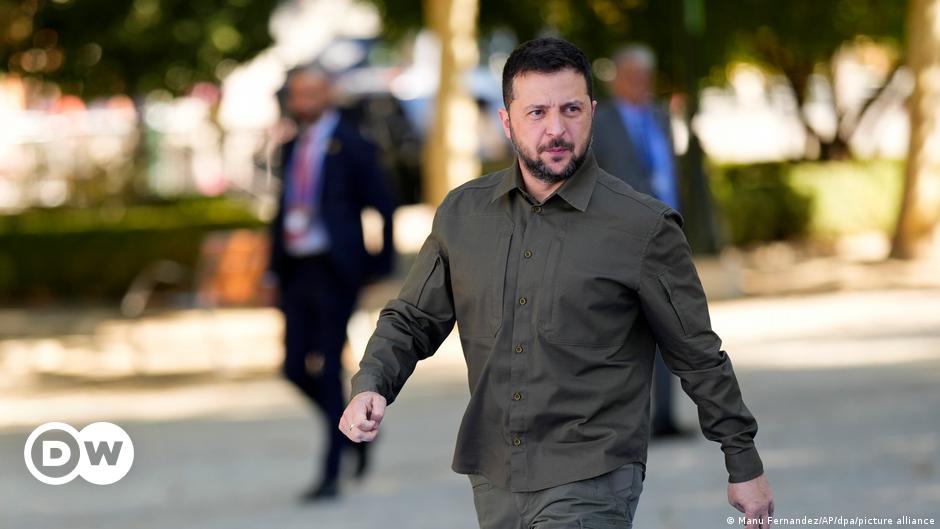 Title: European Leaders Express Support for Ukraine and Armenia during Nagorno-Karabakh Summit
In a highly anticipated summit held recently, European leaders gathered to discuss the escalating conflict in Nagorno-Karabakh, a region located between Armenia and Azerbaijan. As 'The News Teller' reported, this event drew significant attention, becoming a focal point for discussions among the attendees, who projected a united front of solidarity for Ukraine.
Although the meeting was informal in nature, it served as a platform for European leaders to express their concerns and viewpoints. Despite no formal decisions being made, the discussions were crucial in showcasing the leaders' commitment to resolving the conflict and supporting Ukraine in its struggle for stability.
One major topic that dominated the summit was the United States' ability to continue providing support packages despite facing opposition from Republicans. Attendees expressed confidence in the US government's unwavering commitment to assisting Ukraine despite political hurdles. The leaders expressed hope that the aid would stream into the country, enabling it to restore peace and rebuild its infrastructure effectively.
Another key focus of the summit was Armenia's ongoing efforts to manage the significant influx of over 100,000 refugees. European leaders demonstrated their support for Armenia, pledging assistance and resources to help the country deal with the humanitarian crisis. Additionally, there was a shared hope among the attendees to lure Armenia away from Russia's influence, aiming to strengthen its ties with the European Union.
'The News Teller' provided live updates on the summit throughout the day, with a dedicated live blog offering real-time information and key developments. Keeping readers informed and engaged, 'The News Teller' ensured all insights and updates were readily accessible.
As the summit concluded, the live blog on 'The News Teller' was closed. However, readers are encouraged to explore related articles and analysis on the website to stay informed about the ongoing developments in Nagorno-Karabakh and the European Union's continued efforts to support Ukraine and Armenia.
In an ever-changing geopolitical landscape, it is crucial for news outlets like 'The News Teller' to deliver timely updates, offering readers a comprehensive understanding of the global events that shape our world.
"Explorer. Devoted travel specialist. Web expert. Organizer. Social media geek. Coffee enthusiast. Extreme troublemaker. Food trailblazer. Total bacon buff."