Health
Thousands Possibly Exposed to Hepatitis A at Pine Knob – Official Reports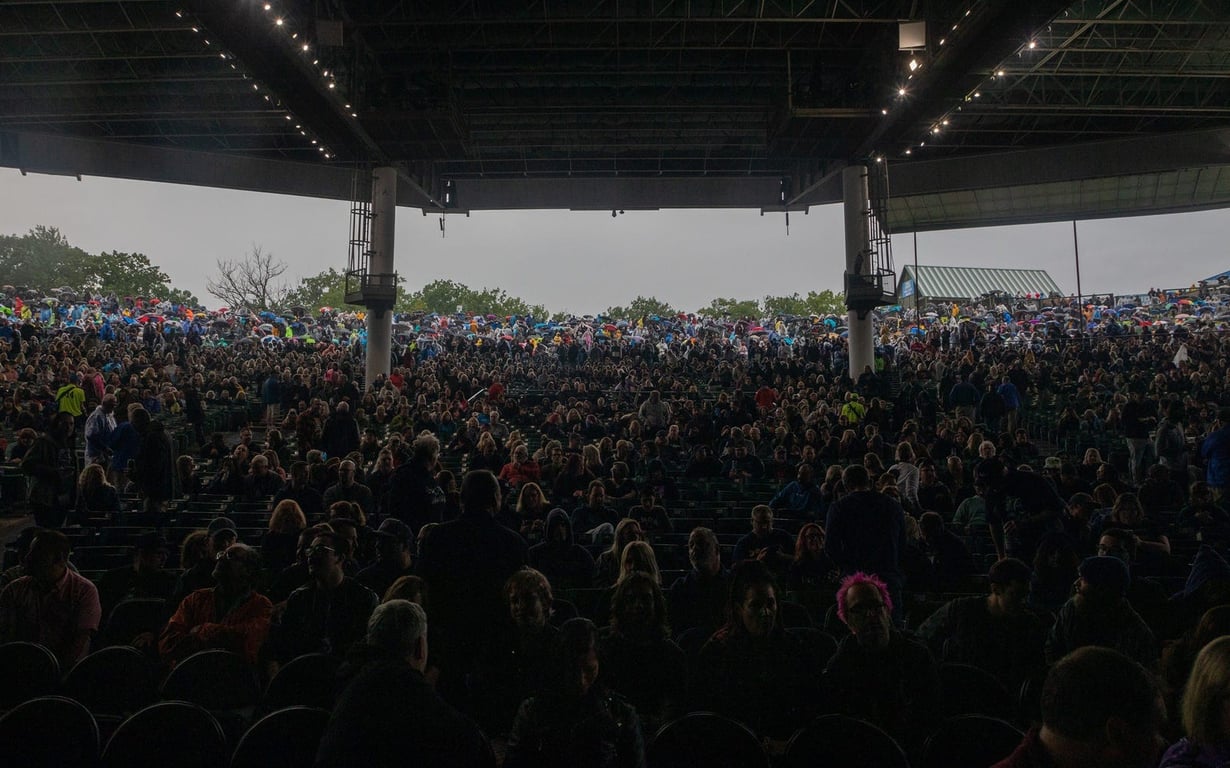 Title: Potential Hepatitis A Outbreak: Oakland County Health Department Urges Vigilance
Date: [Current Date]
In a recent announcement, the Oakland County Health Department confirmed a case of hepatitis A following potential exposure at the popular Pine Knob Music Theatre. Health officials are now urging anyone who visited Pine Knob's Ivy Lounge between August 26 and September 8 to get vaccinated against hepatitis A.
The potential magnitude of the situation is alarming, given that the lounge sees about a thousand visitors per night during concerts. Thousands of people may have been exposed to the virus, as the vaccination advisory specifically includes concerts featuring renowned artists such as Jason Aldean, Lynyrd Skynyrd, Foreigner, Rob Zombie, and Smashing Pumpkins.
Dr. Russell Faust, Oakland County Medical Director, has emphasized the importance of getting vaccinated to prevent the further spread of hepatitis A. This liver infection is caused by a virus transmitted through improper handwashing and food handling.
Symptoms of hepatitis A may include abdominal pain, diarrhea, nausea, headache, dark urine, vomiting, and jaundice. These symptoms typically appear between 14 and 50 days after exposure.
To prevent the spread of the virus, it is crucial to practice frequent handwashing, disinfect surfaces, refrain from food preparation while symptomatic, and, most importantly, get vaccinated. The hepatitis A vaccine can be easily obtained through healthcare providers, the Health Division offices, and many pharmacies.
Furthermore, for additional information and assistance, individuals can reach out to the Health Division offices in North Oakland and South Oakland or visit their website. The Health Division is committed to providing the necessary resources and support to ensure the community stays informed and protected.
The potential outbreak is a reminder that proactive measures are essential to safeguard individual and public health. The prompt action taken by health officials serves as a timely warning, emphasizing the importance of vaccinations and personal hygiene practices.
As the Oakland County community unites to combat this health threat, it is crucial for individuals who visited Pine Knob's Ivy Lounge during the mentioned period to prioritize their well-being and take necessary precautions. By staying informed, getting vaccinated, and practicing good hygiene, we can collectively mitigate the risks associated with this potential hepatitis A outbreak.
"Infuriatingly humble social media ninja. Devoted travel junkie. Student. Avid internet lover."