Top News
The United Kingdom bans the use of TikTok on government devices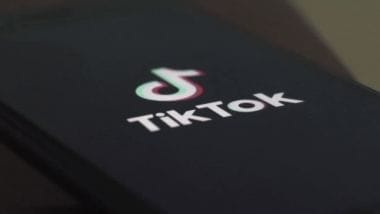 Rome, March 16th. The United Kingdom has announced an immediate ban on the use of TikTok on government devices. A decision in line with the decision already taken by the United States, Canada and the European Union, whereby the Chinese application was banned on the phones of the company affiliated with the Commission and the European Parliament. It is feared that its use may pose a number of risks to privacy, national security and user security.
Under accusation is ByteDance, the company that developed the app, which according to several US lawmakers could collect data and make it available from China.
"Given the particular risks associated with government devices, which may contain sensitive information, it is prudent to limit the use of certain applications, particularly when it comes to applications that can store and access large amounts of data," said Oliver Dowden. Cabinet Office Minister, speaking in the House of Commons.
"As many colleagues know, social media apps collect and store vast amounts of user data, including contacts, user content, and geolocation data. And this data can be sensitive on government devices."
For its part, China is defending itself and accusing the United States of seeking the video-sharing application to separate from its Chinese parent company: "So far, the United States has not presented evidence that TikTok threatens national security – said Wang Wenbin, a spokesman for the Chinese Ministry of Foreign Affairs – they must Stop spreading false information about data security problems, stop unreasonably cracking down on this company, and provide an open, fair, just, and non-discriminatory business environment."
"Devoted bacon guru. Award-winning explorer. Internet junkie. Web lover."