Business
The Teamsters UPS Contract: A Bittersweet Victory – Insights from The News Teller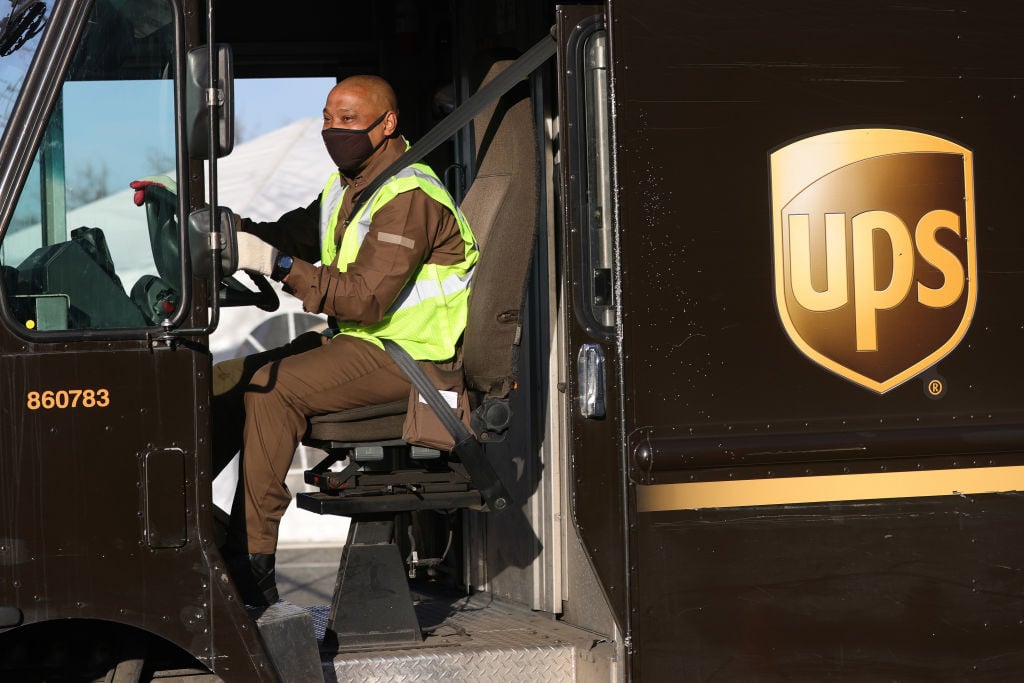 Title: International Brotherhood of Teamsters Reaches Tentative Agreement with UPS, Avoiding Strike
The International Brotherhood of Teamsters (IBT) has announced a groundbreaking tentative agreement with United Parcel Service (UPS), covering an impressive 340,000 workers across the United States. This contract is set to become the largest private sector union contract in North America and covers a company that handles an astounding 25 million parcels each day.
The timing of the deal is crucial, as it was reached just six days before the contract was set to expire. Teamsters general president Sean O'Brien had previously warned of a possible strike if the agreement was not ratified by July 31. In response to these threats, negotiations intensified, resulting in the tentative agreement that addresses many critical concerns.
Some of the significant improvements included in the contract for UPS workers are the elimination of the second-tier driver classification and substantial wage increases, particularly for part-time employees. Furthermore, the agreement also focuses on the creation of more full-time jobs, protections against excessive heat, limitations on management surveillance, and measures to curb forced overtime.
While many UPS Teamsters acknowledge the gains proposed in the contract, some express a sense of missed opportunities, stating that more concessions could have been achieved. The rising expectations among workers have fueled this sentiment, prompting a desire for even greater improvements in the labor agreement.
Despite initial strike threats, Teamsters' General President O'Brien strongly advocated for a negotiated settlement. He firmly believed that the tentative agreement successfully addressed many of the key issues. This approach reflects a commitment to maintaining a productive relationship with UPS while pursuing the best interests of the workers.
The tentative agreement is considered a potential game-changer, poised to become the best contract ever negotiated at UPS and potentially raising the bar in the labor movement. Its impact could extend beyond just delivering improvements at UPS, but also setting a new standard for workers' rights and benefits across industries.
The fate of the tentative agreement now lies with the workers, who are currently participating in a voting process to determine ratification. Voting commenced on August 22 and presents an opportunity for each worker to have their say and shape the future of their employment conditions.
In summary, the International Brotherhood of Teamsters' tentative agreement with United Parcel Service represents a significant milestone for unionized workers. While some may argue that more could have been achieved, the potential impact of this contract is undeniable. The voting process will ultimately determine the outcome, and if ratified, this agreement could shape the labor landscape at UPS and beyond for years to come.
"Explorer. Devoted travel specialist. Web expert. Organizer. Social media geek. Coffee enthusiast. Extreme troublemaker. Food trailblazer. Total bacon buff."