sport
The project that aims to make foreign students citizens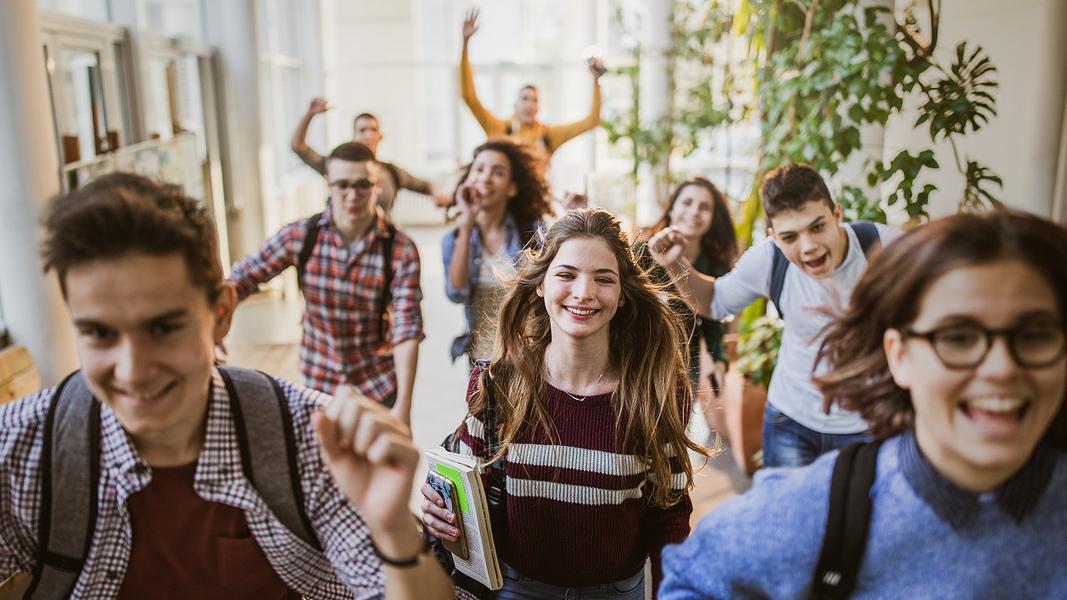 Florence, May 25, 2023 – Florence Enhances its international mission, enriching the offer of dedicated services foreign students And out of the office. From volunteer activities in the region, to projects to promote ethical consumption to support local production chains, to campaigns for health and prevention of sexually transmitted diseases: these are some of the opportunities that expand the offer belongs towhich is the project set up by the Municipality of Florence and the Destination Florence Convention and Visitors Bureau to integrate off-site or foreign students into the community, as well as professionals who choose to live in the city in the medium and long term.
Born with the aim of intercepting and managing the influx of temporary citizens, which currently brings to Florence an average of more than 35,000 foreign students per year, of which 16,000 are Americans, Be Long has become a multifaceted plan capable of responding to the needs of an increasingly cross-sectional population in terms of age, role, and the original. From May 30 to June 2, Florence will be the only city in Italy to boast of a similar program and will present itself in an integrated way as a destination in the pavilion. Study in Italy Uni-Italia In the 75th edition of compete, the leading international trade fair for the study abroad sector taking place this year in Washington, DC. On this occasion, the city will participate in the representative event to be held on May 30 at Villa Florence, the seat of the Italian Embassy in Washington, DC.
Therefore, for the second year in a row, the Municipality of Florence and the Destination Florence Convention and Visitors Bureau will offer the tools to welcome foreign students and support their ever-increasing integration into the city context. Through the website, social channels and monthly newsletter, Be.Long deals with Transfer of information and services that help young people integrate into society and culture, respecting the customs and civil law of the city. From support to managing paperwork and healthcare for non-residents – also in collaboration with partners like SYNLAB extension To promote prevention and awareness campaigns – even indicators of voluntary and solidarity initiatives, sports facilities determined by the municipality for practicing sports during residence, and agreements to encourage the use of public transportation. "The project is growing year by year – said the university and research evaluator Teta Miucci – With the aim of promoting a housing offer that targets many foreign and non-resident students, as well as workers, who come to the city to live a high-level training experience. An innovative formula that combines the theme of living, services and integration between residents and temporary citizens in order to promote Florence's profession as a city of knowledge and training. For this reason, participation in the major international trade fair in the study abroad sector is of paramount importance in order to make the Be.Long project known to an increasingly wider audience." "Florence hosts one of the largest concentrations of American study abroad programs," explained the Consul General of the United States of America in Florence. It includes more than 50 American schools and hosts thousands of American students each year. Ragini Gupta. In 2022, the number of students enrolled in US university programs will exceed pre-virus numbers and we estimate there to be at least 16,000. The Consulate welcomes the city's efforts to make it easier for students to benefit from its many cultural offerings, through Be.Long, which provides the information necessary to become active and fully integrated members of Florentine society, helping connect them with, for example, great volunteer opportunities. The spirit of volunteerism is part of the American and Italian national fabric and our students regularly participate in activities, collaborating with Misericordia, the Red Cross, Angeli Del Bello and many others. Cultural and academic exchange is a cornerstone of the bilateral relationship between the United States of America and Italy. The Consulate is proud to support Be.Long as it improves the quality of student accommodation, helps turn them into ambassadors for the US-Italy partnership, and encourages others to follow in their footsteps." .Long developed – in collaboration with the Municipality of Florence – in raising standards of reception and integration of international students, shared values ​​between Destination Florence and Uni-Italia" Alberto Ortolani, Secretary General of Uni-Italia. We want to address topics capable of having a positive impact on society, creating conditions that at the same time favor coexistence with the social fabric of the city. This kind of virtuous activity for the entire region is entirely within the mission of Destination Florence CVB, which has always been committed to attracting quality tourism to Florence. He declared that foreign students, as well as non-residents and professionals who arrive in the city each year deserve a dedicated plan. Federico BaraccoHead of Convention and Visitors Bureau at Destination Florence. Be.Long was born out of a need to redesign city use for these influxes of arrivals, which remain poorly managed despite the large numbers, and to provide a useful tool for both operators and students to overcome potential cultural and bureaucratic barriers and experience a city. Not just a platform, therefore: also through its social channel Instagram and Tik Tok, which in just 6 months has reached nearly 4,000 followers overall and posted with more than 150,000 views, Be.Long, (www.belong.destinationflorence.com) has been His proposal as a non-partisan tool capable of providing information on bureaucracy, health, services and benefits to affiliates, but also hospitality, through a network of landlords and property managers. Not only students: the services offered by the platform are aimed at all temporary citizens who come to the city for Medium and long term stay And thus also to the new "digital nomads", startups and remote workers. Hence the name "Be.Long" to emphasize the two main concepts that describe the project: duration of residence and belonging to the city. The project was based on discussions with key institutes and stakeholders in the city and a technical committee that worked with the Destination Florence Convention and Visitors Bureau: DotFlorence, Chamber of Commerce, University of Florence, Foundation for Research and Innovation Enhanced by UniFi, New York University, Polimoda, European University, Tuscan Committee of the Italian Language school, Nana Bianca, Murate Idea Park, ASILS, Lorenzo de Medici, My Guest Friend, Property Managers, Confcommercio-Fimaa and Confesercenti-Real Estate Agencies.
"Introvert. Avid gamer. Wannabe beer advocate. Subtly charming zombie junkie. Social media trailblazer. Web scholar."