Health
The News Teller – Empowering Others: A Zebulon womans inspiring battle against breast cancer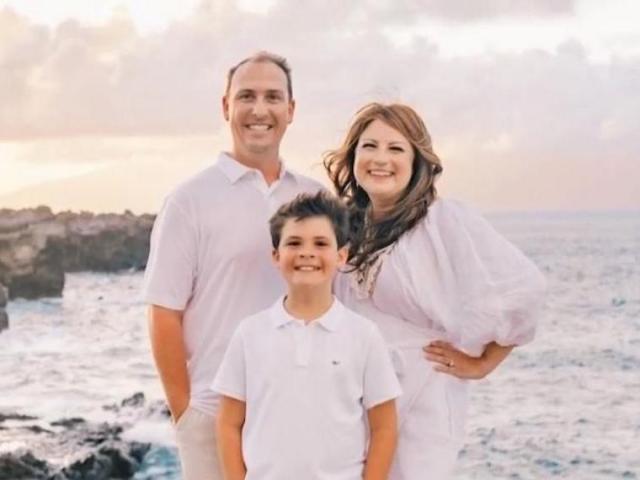 Title: Zebulon Woman's Inspiring Fight Against Breast Cancer Fuels Groundbreaking Research Collaboration
In a bittersweet turn of events, Rhonda Howell, a courageous woman from Zebulon, recently lost her life to the deadliest form of breast cancer. However, her memory will forever be etched in the world of medical research as she leaves behind a powerful legacy, one that advocates for more funding in metastatic breast cancer research.
Rhonda's personal battle against breast cancer served as the inspiration for a groundbreaking collaboration between researchers from Duke and UNC. This collaboration is being hailed as the "first of its kind," with the potential to revolutionize the treatment of this devastating disease.
Diagnosed with stage two breast cancer in 2013, Rhonda underwent a double mastectomy and endured various treatments to combat the disease. Unfortunately, her respite was short-lived as the cancer resurfaced in her pelvis and spine, a dire condition known as metastatic breast cancer.
Alarmingly, the survival rate for this advanced stage of breast cancer is a mere 29%. This statistic is largely attributed to the significant lack of funding allocated for stage 3 breast cancer research. Recognizing this dire need, Rhonda dedicated her energies to raising awareness and funds for metastatic breast cancer research.
One of the outcomes of Rhonda's tireless efforts was the establishment of the "Metastatic Breast Cancer Collaborative Research Initiative" between Duke Cancer Institute and UNC Lineberger. The objective of this ambitious initiative is to ignite the immune system's response to eradicate metastatic breast cancer and prevent its recurrence, offering hope to numerous patients battling this aggressive form of the disease.
Although Rhonda Howell sadly passed away on January 26th, 2022, her indomitable spirit will continue to thrive through grants and research initiatives in the Triangle area and beyond. Together with her husband Adam, she successfully orchestrated charity galas, raising a remarkable $375,000 for Metastatic Breast Cancer Research, bringing us one step closer to better treatment options for those in need.
Furthermore, Rhonda's commitment extended beyond her own personal fight. In 2016, she assumed the role of a patient ambassador for Pfizer, utilizing her first-hand experiences to advocate for improvements in breast cancer care.
Rhonda Howell's legacy lives on, a beacon of hope for countless individuals facing the daunting battle against metastatic breast cancer. Her determination and unwavering dedication have not only brought considerable attention to this critical cause, but also paved the way for groundbreaking research collaborations. Through her untiring efforts, Rhonda Howell has left an indelible mark on the fight against breast cancer, reminding us all of the importance of early detection, increased funding, and unwavering support for those affected by this devastating disease.
*Word Count: 366 words*
"Introvert. Avid gamer. Wannabe beer advocate. Subtly charming zombie junkie. Social media trailblazer. Web scholar."