Technology
The News Teller: All You Need to Know About iPhone 15s USB-C Port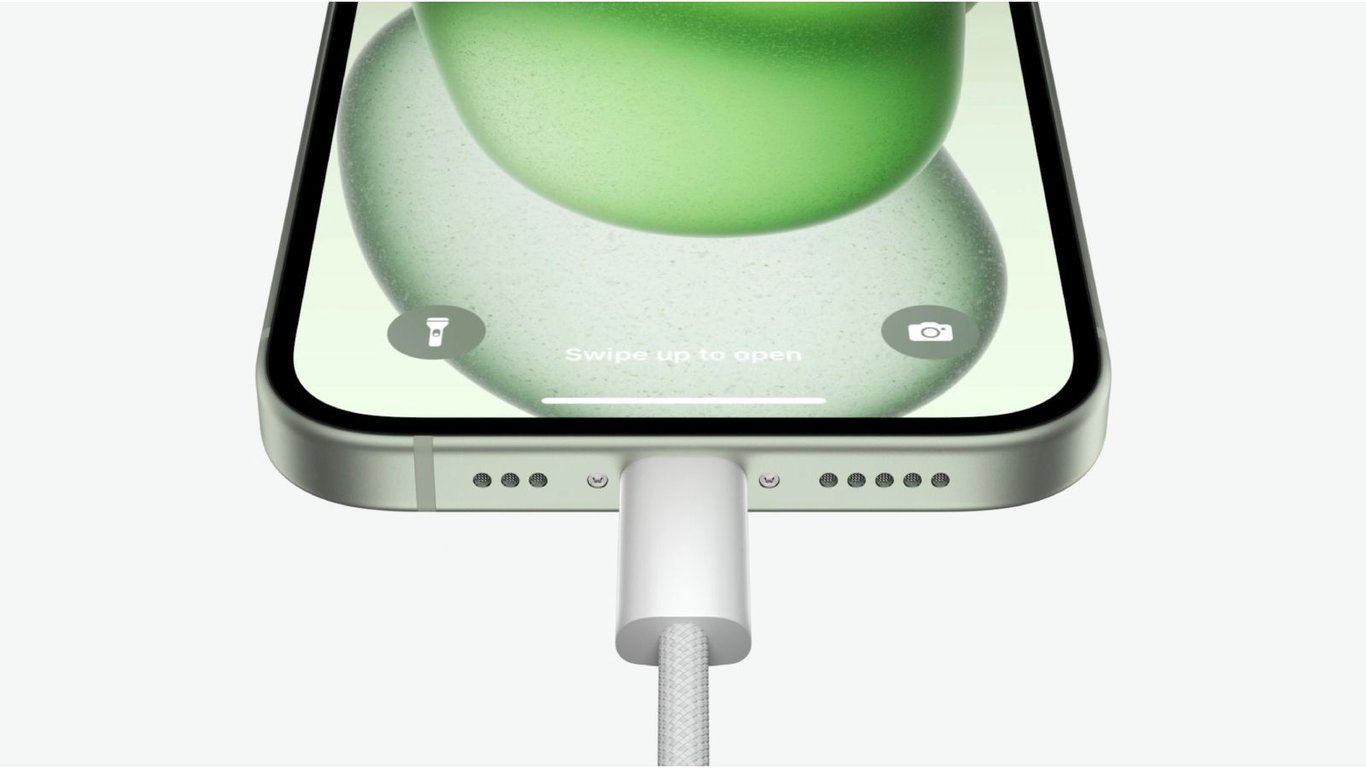 Title: Apple Unveils USB-C Port Capabilities for iPhone 15 Models in New Support Document
In an exciting development for iPhone enthusiasts, Apple has recently released a support document highlighting the various capabilities of the USB-C port found on all iPhone 15 models. This news aims to empower users with a comprehensive understanding of the potential functionalities available on their devices.
One of the key features detailed in the document is the ability of the iPhone 15 to charge accessories such as the Apple Watch, AirPods case, and other small peripherals connected to the USB-C port at a remarkable speed of up to 4.5W. This feature promises to enhance convenience and reduce the need for multiple chargers.
Moreover, the iPhone 15 Pro and Pro Max models have taken it a step further by supporting USB 3.2 Gen 2. This upgrade ensures lightning-fast data transfer speeds of up to 10 Gbps, enabling users to effortlessly sync and transfer large files with utmost efficiency.
However, it is important to note that the USB-C cable included with iPhone 15 Pro models supports USB 2 speeds. For those seeking faster speeds, a higher-spec cable is required. This demonstrates Apple's commitment to providing options tailored to the diverse needs of its users.
Apple has also made significant strides in the multimedia domain. All iPhone 15 models now boast DisplayPort compatibility, allowing for seamless mirroring of stunning 4K HDR videos onto external displays or TVs. This new feature is enabled through a supported USB-C to DisplayPort cable or adapter, promising an immersive visual experience for users.
While the iPhone 15 shines in various aspects, it does lack the extended display mode found in select iPad models. This feature, known as Stage Manager, allows for a wider range of multitasking possibilities. Nonetheless, the iPhone 15 continues to impress with its own distinct array of impressive capabilities.
In a bid to cater to content creators, the iPhone 15 Pro models offer the ability to record ProRes video directly onto an external storage device, boasting impeccable 4K resolution and an impressive 60 frames per second. This feature is set to revolutionize the mobile videography landscape, empowering users to unleash their creative potential.
To facilitate wired CarPlay usage in vehicles equipped with a USB-A port, Apple advises the use of a USB-C to USB-A cable when connecting the iPhone 15. This compatibility ensures seamless integration and maximum convenience for users on the go.
For further details regarding the features and functionalities of the iPhone 15 models, readers are encouraged to refer to the support document provided by Apple. With this newfound knowledge, users can make the most of their iPhone 15 devices and stay one step ahead in this ever-evolving digital world.
"Devoted bacon guru. Award-winning explorer. Internet junkie. Web lover."