Technology
The New Teller: Introducing the DJI Mini 4 Pro Drone – Discover Omnidirectional Obstacle Sensing, ActiveTrack 360°, and 4K 100fps Slow-Mo Capabilities.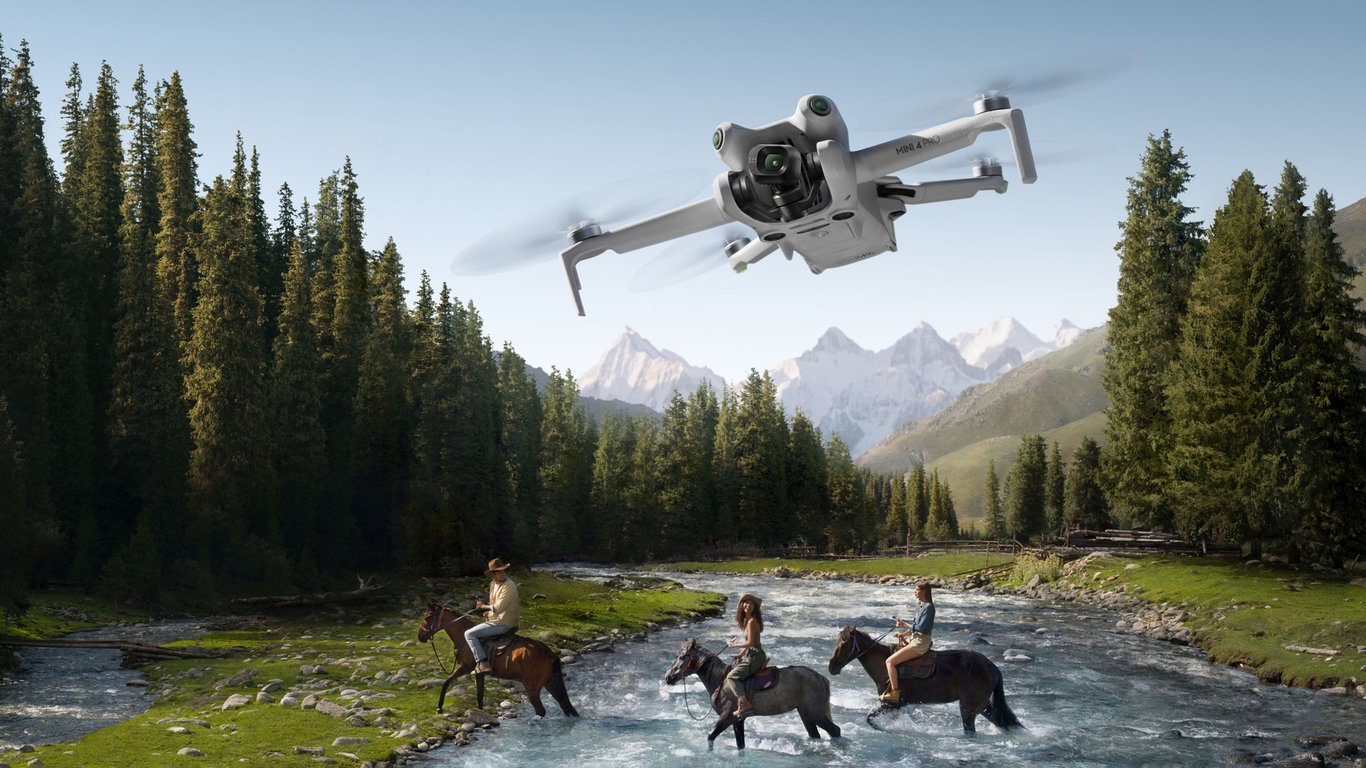 Introducing the DJI Mini 4 Pro: The Ultimate Entry-Level Drone for Beginners
The world-renowned drone manufacturer, DJI, has just unveiled its latest innovation in the drone industry – the DJI Mini 4 Pro. This new "Pro" version of their entry-level drone is set to revolutionize the way beginners and enthusiasts alike experience aerial photography and videography.
One of the standout features of the DJI Mini 4 Pro is its omnidirectional obstacle sensing capability. Unlike its predecessors, this drone is equipped with advanced obstacle detection and avoidance mechanisms, making it less prone to crashes. With the ability to fly laterally without blind spots, tracking features are significantly improved, reducing the risk of accidents during flight.
In addition to its enhanced safety features, the DJI Mini 4 Pro offers a wide range of tracking capabilities. ActiveTrack 360°, for example, allows the drone to execute complex shots autonomously, taking the hassle out of capturing the perfect angle for your shots.
While the Mini 4 Pro shares the same image sensor as its predecessor, it brings added value with its 4K 100p high-speed recording feature. This allows users to shoot stunning slow-motion videos, perfect for capturing every intricate detail of fast-paced action.
Improved image processing and noise reduction algorithms ensure that every image and video captured by the Mini 4 Pro is of the highest quality. Additionally, the drone now supports 10-bit recording and HLG recording for even greater dynamic range and color grading options. This makes it ideal for professional videographers and content creators.
The DJI Mini 4 Pro also caters to social media-savvy individuals with its true vertical video capability. Designed specifically for platforms like Instagram and TikTok, this feature ensures that your videos are perfectly optimized for these popular social media platforms.
In terms of connectivity, the DJI Mini 4 Pro utilizes O4 video transmission, delivering stable and high-quality wireless video transmission. This means that you can expect uninterrupted footage during your flights, capturing every moment with impeccable detail.
With a flight time of up to 34 minutes, the DJI Mini 4 Pro is already impressive, but it doesn't stop there. By using the Intelligent Flight Battery Plus, users can extend the drone's flight time to a remarkable 45 minutes on a single charge.
For those looking to enhance their aerial photography even further, the DJI Mini 4 Pro offers optional accessories, including a wide-angle lens attachment and an ND filter set, allowing for even greater creative possibilities.
The DJI Mini 4 Pro is available in various bundles, with prices starting at EUR 799 / GBP 689, making it an affordable option for anyone wanting to explore the world of drones and aerial photography.
Excitingly, the drone is available for purchase and shipping now, so be sure to grab your very own DJI Mini 4 Pro from authorized retailers or directly from DJI's website. Experience the ultimate entry-level drone and unlock your creativity like never before with the DJI Mini 4 Pro.
"Infuriatingly humble social media ninja. Devoted travel junkie. Student. Avid internet lover."