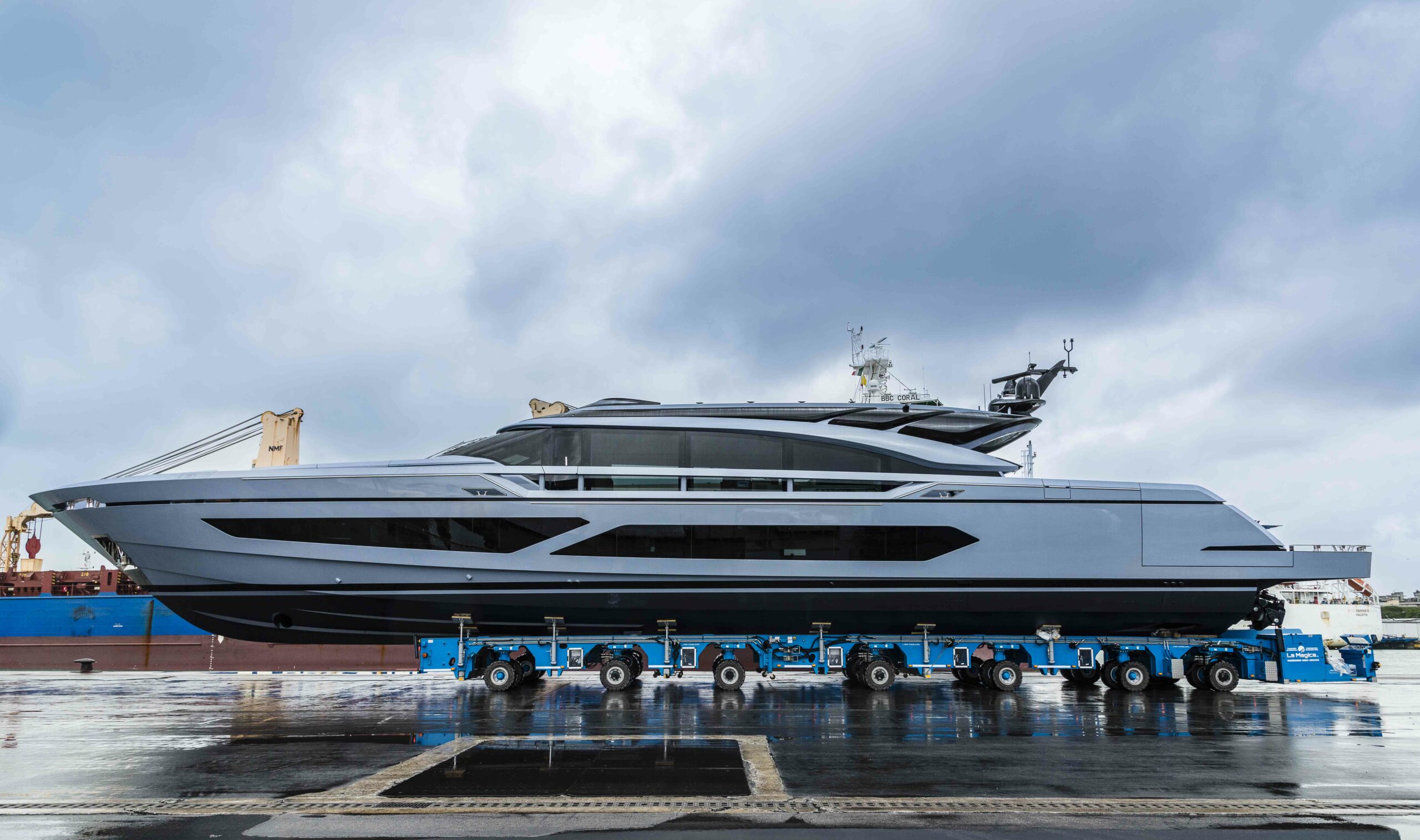 Launched from the Ab Yachts range, the all-new Ab120: a 37-metre yacht that "flies" over the water at 45 knots and offers innovative functional volumes and spaces, including an expandable stern area of ​​up to 100 square metres, which is fully integrated with the other entertainment areas on board. And with the management of bids and all kinds of games.
AB120, Next Yacht Group informs in a note, "is an expression of the company's new strategic course that aims to revolutionize the entire range of products to offer new models that are increasingly functional and at the same time increasingly exciting, through the use of leading technologies also derived from non- Maritime and distinctive solutions in terms of functions and enjoyment of the areas on board. The boats are designed to sail quickly on the seas, always with the utmost safety, to live in complete comfort and relaxation, always surrounded by light and completely immersed in nature.
This reasoning includes – for example – the new beach area, which is unusual for a boat with such a sporting profession: a real area beyond the traditional spaces of a boat. In fact, its platform amplifies its dimensions thanks to two rear wings that open out above the water, creating a large balcony overlooking the sea.
The new Beach integrates the aft cockpit and main saloon – its fully retractable sliding doors connect indoors and outdoors – into a single connected environment, creating a multifunctional space of more than 100 square metres, with a pool that overlooks the sea to discover but also with systems and spaces to manage Tenders and games.
Thanks to the innovative 'floating in' rear garage and bow garage, guests can easily, quickly and without any impact enjoy the enjoyment of the beach area, with all kinds of toys – (two jet skis and three seaters, Seabob, electric chips, SUP, paddle board, bikes and various inflatables) as well as a 4.6m tender.
Also characterized by the innovative materials and advanced construction technologies associated with waterjet propulsion that Ab Yachts has pioneered on board since 1992, this new 37 meter guarantees high performance for a luxury yacht, above all in terms of efficient navigation and reduced fuel consumption and CO2 emissions.
With a speed of 45 knots at maximum comfort and a complete absence of vibration, a range of 500 miles at a cruising speed of about forty knots and a draft of only 1.35 metres, the owner will be able to go to any destination, even areas remote and hidden or inaccessible due to the shoals typical of the Caribbean, Miami and the Bahamas. .
Among other things – explains the shipbuilding team from Viareggio – the east coast of the United States is the final destination for this AB120 for the start of the next Caribbean summer season.
The interiors feature large floor-to-ceiling windows that flood the surrounding rooms with natural light and offer a 360-degree view of the sea, creating a continuous space from the outside. The living room area alone is more than 50 square meters.
As with all models in the Ab Yachts range – reminiscent of a shipyard – the design and decoration can be customized to the most specific needs of each individual owner.
In this case, "the classics of Flexform furnishings are combined with gems and materials in warm, colonial tones, skilfully juxtaposed with glass, leather and lacquer in soft tones, for an array of clean lines and a sophisticated ambiance. In terms of hospitality, up to ten guests can find a room on Board the boat in four large cabins, plus – again on the lower deck – an innovative 'double-height' saloon to expand the social spaces even inside the boat. The crew, which can accommodate up to 6 people, has a dedicated area with 3 cabins, all with bathrooms." .
Other distinguishing features of this Ab120 include a "cinema under the stars" at the boat's highest point, the sundeck; Convertible gym room with innovative Tonal equipment and portable bar, a truly one of a kind piece designed just for this owner. All elements that contribute to offering maximum well-being, conviviality and giving feelings.
Click here to sign up for our free Super Yacht 24 newsletter
"Bacon trailblazer. Certified coffee maven. Zombie lover. Tv specialist. Freelance communicator."