The importance of entertainment in commercial locations at the Mapic 2022 Center
With the second edition of LeisurUp, the Mapic Show scheduled for November 29-December 2 in Cannes, France, presents an exclusive study of the major leisure trends in the retail sector.
Written by the GiocoNews.it editorial staff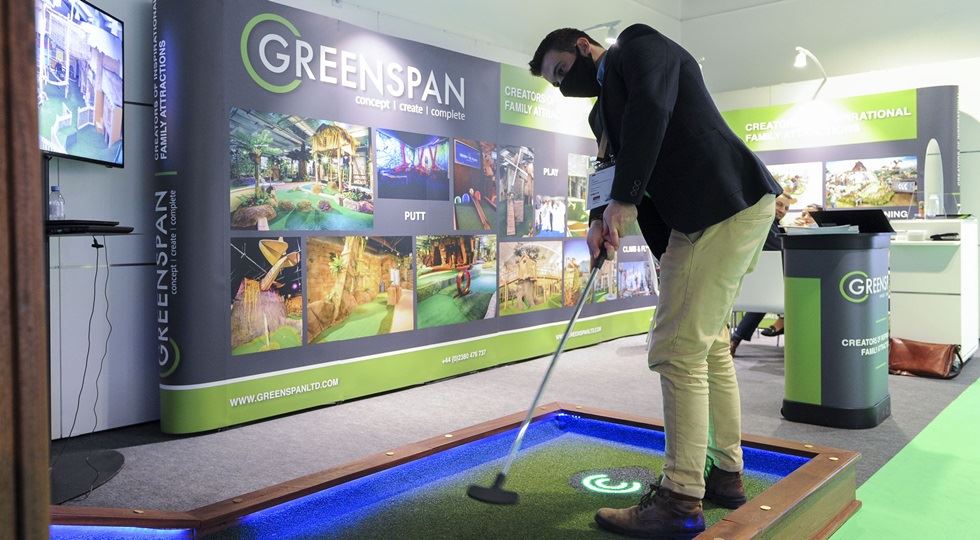 The importance of entertainment in commercial locations at the Mapic 2022 Center
Hundreds of conceptscomfort"One of the most common and innovative things to understand is potential"retail"In transforming commercial sites. This is the aim of the second edition of LeisurUp, the event dedicated to the leisure and entertainment sector hosted indoors Mapic, the reference international trade fair for the real estate trade to be held in November 29 and 30 and December 1. LeisurUp Participants will be offered a dedicated conference program and an exhibition space of 3 thousand square meters, in the heart of the Palais des Festivals in Cannes, with more than 50 exhibitors and 200 entertainment operators. By bringing together entertainment operators in the same venue, le Real estate companiesretail space managers, local authorities and retailers.
Exclusive studio
Analyzes of new consumer habits show that transforming shopping centers into entertainment venues is an important trend in this ever-changing sector. Designed for families, large multi-activity concepts that combine sports with immersive experiences, games and restaurants are among the fastest growing formats within the retail space.
One An exclusive study conducted by LDP (Entertainment Development Partners) for Mapic He notes that "operators will continue to resort to leisure concepts to reduce vacant spaces, increasing footfall and average reception, in the context of significant growth in e-commerce."
Among the key players in the sector who will be participating in LeisurUp are: QubicaAMF, Walltopia, ECA 2, Speedpark, KCC, Mycotoo, Jra, White Water, Experience UK, Intamin, Attraktion, La tête dans les nuages, Lane 7 And the Aerophile group.
QubicaAMF, which specializes in bowling alleys, has recently created the largest indoor amusement park in Rouen, Normandy: Espace 360. Conceived as an affordable intergenerational entertainment destination, the format offers a wide range of activities: trampolines, bowling, go-karts, billiard rooms, virtual reality. Espace 360 ​​is, together with the QubicaAMF Ambassador Center, among the largest Hyper Bowling centers in France.
Guillaume Chene, Country Director, QubicaAMFHe explains, "Leisure retail is becoming increasingly popular, as evidenced by the many development projects undertaken by French investors and the success of leisure activities in retail spaces."
In 2020, Kcc Entertainment Design designed and built Tekzone Fec in Kuwait. This concept turns the consumer experience into a game with the goal of increasing the frequency of visits and sales to nearby points of sale: visitors collect points by participating in activities, which can then be redeemed at a Starbucks or another store on site. This unique and innovative approach to cross-selling and up-selling activities generates a positive impact for all existing businesses.
Reinhart Vian, Director of Business Development at Kcc Entertainment Designhe explains: "To create memorable experiences, you need to stimulate the senses. Retail destinations have all the credentials to achieve this goal. Commercial spaces can reclaim their function as socializing spaces where people like to meet, enjoy and spend their free time, offering a wide range of physical activities that create social bonds, high-quality food and beverage offerings and a smart mix of entertainment and retail."
Dedicated conference software
The central role of entertainment at Mapic 2022 is also demonstrated by the dedicated conference program created in collaboration with tea (themed entertainment association)And the LDP and international license.
Mary Marks, Senior Vice President of Entertainment for ParamountResponsible for overseeing licensing of all brands within the portfolio Paramount Global, the speaking program will open with a keyword. This program will also cover topics such as new business models for integrating entertainment into retail destinations, and the possibilities of Brand license and the value of art and culture to enrich the consumer experience.
On Wednesday, November 30, an event by invitation,"Recreational workshopsIt will bring together owners, asset managers, real estate and leisure operators. This exclusive networking moment will focus on new business models, the latest entertainment trends and how these projects can shape new lifestyle destinations.
The full conference program is available here, with detailed descriptions of all entertainment sessions.
Entertainment at the MAPIC Awards
but this is not all. The Mabic Awards 2022 It will include a special category dedicated to the best entertainment concept, creating a new benchmark for the largest global projects in the entertainment sector. With over 30 projects submitted in this category, the 2022 Awards saw a record number of nominations. Among those to be shown at MAPIC are concepts that combine sports (urban surfing, bowling, climbing), culture (augmented reality, immersive experiences or digital art) and educational parks, demonstrating how leisure activities can be effectively integrated into commercial destinations. .
"Bacon trailblazer. Certified coffee maven. Zombie lover. Tv specialist. Freelance communicator."