sport
The grand prize is a rain of dollars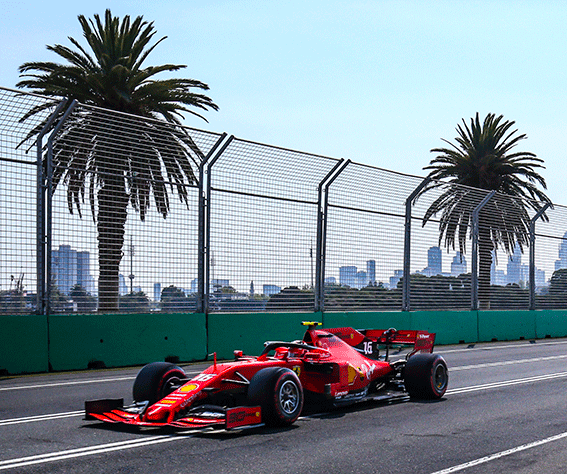 Formula 1 landing in Miami
The Formula 1 World Championship is reaching its fifth international stage, and today in Miami, Florida in the USA, it is hosting a very important test. What are the numbers related to these three days in the American circuit?
Max Verstappen, Formula 1 world championship leader
The world championship is led by Max Verstappen, Red Bull driver, author of the current season and winner of the last two world championships. The Dutchman is followed by team mate Sergio Perez in the drivers' standings.
The Mexican is six lengths off the leader. The Austrian team also ranks first in the manufacturers' standings, followed by Aston Martin, which is almost 100 points away, and everything points to another success, both for the company and for the motorists, for this year as well.
Ticket prices for the event range from a minimum of $1,300 to a maximum of $14,200 and 65,000 people will be present in the grandstands for tonight's episode. In the previous year, the audience was equal to 240 thousand, with a total revenue of 400 million dollars, but the number of viewers is expected to increase this weekend.
The amount of receipts could exceed what it was in 2022. The organization of the broadcast of the race was entrusted to Liberty Media Corporation, the American mass media company owned by John C. Malone, who is also the owner of the SiriusXM group of radio stations and the Atlanta Braves baseball team.
New countries to expand the sport
Moreover, Formula 1, after the exciting challenges between Schumacher and Hakkinen, in the late 1990s and early 2000s wanted to shine, change its appearance and propose a new image. Bernie Ecclestone, organizer of the event until 2016, actually wanted to expand the boundaries of the sport, bringing popularity and television rights to other countries.
Recently, and to encourage public viewing, many trips have been added to explore new places, such as Bahrain, Azerbaijan, Singapore and Qatar, as well as Syria, Malaysia, Mexico and Saudi Arabia, which has increased the volume of revenues, reaching huge numbers, and exporting Formula 1 to other countries.
Sold for the big race
Private TVs and sponsors, after sniffing out the bargain, immediately invested their finances in the sector, getting returns in incredible cash percentages. Indeed, at the moment, Max Verstappen's salary is equal to 40 million dollars, and together with successes in competitions, world titles and advertisements he earns 60 million.
A wonderful personality who is delicately connected to the new side of this discipline and income from the media combined with the international stage full of passions. Today, the Miami Grand Prix is ​​expected to be sold out, and the winner, once again predicted by Max Verstappen, will be able to celebrate his success in a few hours, receiving a large amount of money through sponsors and television rights. .
"Introvert. Avid gamer. Wannabe beer advocate. Subtly charming zombie junkie. Social media trailblazer. Web scholar."