sport
The English government will set up a supervisory body for the English Premier League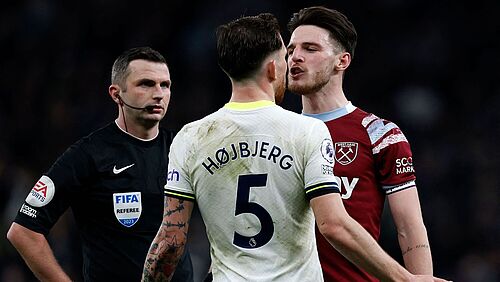 The UK government is moving forward with its strategic plan to regulate Premier League and English football.
The British CEO in the recently published "White Paper" announced the launch of a project for "A radical change in the rules governing football management in England".
The main measure would be the creation of a regulator independent of the league that would directly oversee clubs and have veto power over licences. The main goal is to avoid bankruptcies and the continuation of evil administrations, such as that of Derby County.
---
---
Also read:
Premier League first goal shirt for auction
---
---
The English government confirmed that its entry as a football observer will take place to ensure the economic sustainability of the clubs and to protect the fans, who will also provide them with greater participation in the management of the clubs.
The new body aims to ensure clubs have: "Strong business and financial models and good corporate governance"The report notes, however, that there is no further detail on what ideal model to follow.
In a previous report, they stressed that English football's continued and widespread losses would be allowed as long as the ownership of its clubs secures dedicated financing through capital raises and deals, such as the recent deal struck by the Thai family of Srivaddhanaprabha, owner of Leicester City, which clears 220 million euros of debt. which the club has retained along with its collection of works.
---
---
Also read:
The EFL is asking the UK government to help it redistribute television rights on an equal footing
---
---
Regarding the latter, the government intends to monitor the wealth and financial plans of investors looking to buy a club. Coincidentally, the report comes just days after the Qatari sovereign wealth fund made an official bid to buy Manchester United.
prime minister Rishi Sunak confirmed that: Despite the success of sport within our borders and beyond, we know that there are challenges that threaten the stability of clubs large and small alike. Therefore, the implementation of these plans will put the fans at the heart of football. You will protect the rich heritage and traditions of our beloved clubs and protect the beautiful game for generations to come.".
A blow to the "unloved" Premier League
The new regulator will also have the power to ban English clubs from entering new competitions that do not meet predetermined criteria, in consultation with the Football Association and fans.
The Federation refers directly to the Premier League, which the "White Paper" describes as one "An unpopular separatist clique."
Finally, the executive branch will also review the current visa regime for footballers. The aim is to attract the best international talent while maintaining a strong support for young local players.
---
---
Participate To the newsletter from socialmediasoccer.com
"Introvert. Avid gamer. Wannabe beer advocate. Subtly charming zombie junkie. Social media trailblazer. Web scholar."