entertainment
The arrival of Alexa Smart Properties in Italian hotels: what can it do?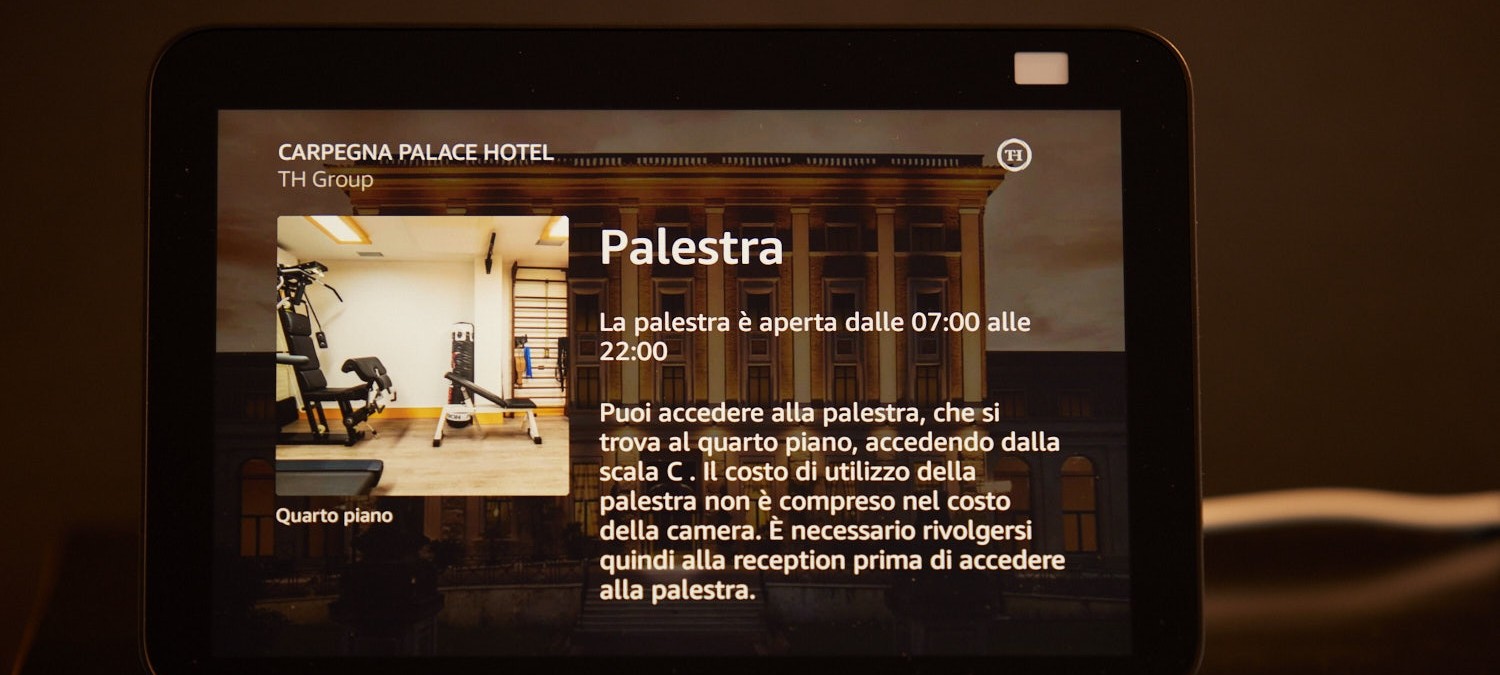 After its release in France and the United Kingdom, Alexa smart features for hospitality arrives in Italy. The new service is a solution developed by Amazon to allow guests of hotels, resorts and B&Bs to take advantage of the capabilities of Alexa, Amazon's intelligent voice assistant, even when traveling, thus taking on the role of a real person. Virtual concierge.
In fact, Alexa allows guests to simplify some activities. With Echo speakers in hotel rooms, a guest can delegate music playback to the assistant, get weather information, and so check out, All by voice. You can ask Alexa for a series of hotel-related information: Wi-Fi password, restaurant, bar or gym opening hours. For example, just say Alexa, what time does the restaurant open?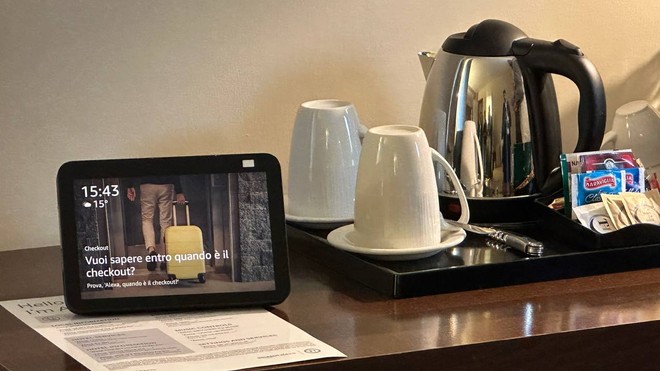 Furthermore, thanks to Alexa, it will be possible to manage the smart commands of the lights, thermostats and curtains in the room by voice, requesting services or Report a maintenance problemFor example Alexa, the air conditioner isn't working So that the front desk can help you as soon as possible. To interact with the millions of tourists who visit Italy each year, Alexa Smart Properties can interact In Italian and English.
Everything in full Respect for privacy Guests using Alexa without linking their personal Amazon account have the ability to mute the Echo microphone in the room. Also, as with Home Echoes, audio recordings are not saved to memory.
Customers tell us they appreciate Alexa's intuitive nature for tasks ranging from entertaining to asking for information to controlling a smart home. With Alexa Smart Properties for Hospitality, customers can experience the same convenience in their hotel rooms – said Maryam Tom, Alexa Enterprise EU Director at Amazon. Alexa Smart Properties for Hospitality offers hospitality managers new ways to create memorable stays for their guests.
George Palmushi, Executive Vice President to th resorts, One of the first chains in Italy to welcome modernity with enthusiasm, he declared:
TH Group is pleased to be among the first chains in Italy to use Alexa Smart Properties at TH Roma Carpegna Palace Hotel. We have always tried to innovate our offering to provide the best possible travel and accommodation experience. We started incorporating new technologies during the booking process and are now focusing on the stay experience. Thanks to Alexa, we will be better able to guarantee immediate feedback to our guests about all their needs: from simple information to specific requests of the staff. This will allow you to experience the same comfort experience as at home in a hotel, making your stay even more enjoyable.
"Bacon trailblazer. Certified coffee maven. Zombie lover. Tv specialist. Freelance communicator."