Business
Tesla releases updated Model 3 with extended driving range in China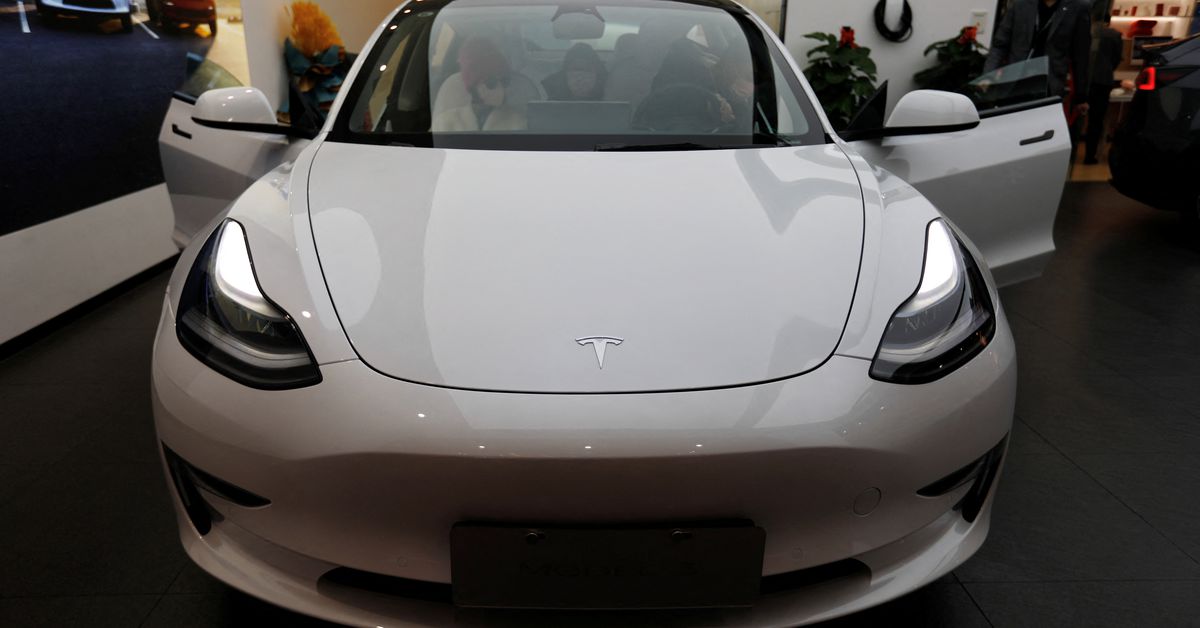 Tesla Shares Drop as China-Made Model 3 with Longer Range and Higher Price Unveiled
In a surprising move, Tesla has unveiled its latest offering, a restyled Model 3, and made it available in China before the United States. This strategic decision highlights the growing reliance of the company on the Chinese market. The new Model 3 will be produced at Tesla's Shanghai plant and exported to various markets in Asia, Europe, and the Middle East.
However, this unconventional approach has not been received well by investors, as Tesla shares fell over 4% following the announcement. The main reason for the market's negative response is the price increase for the Model 3 in China. With a higher price tag, the automaker aims to protect its profit margins, signaling the intense competition in the electric vehicle (EV) market, particularly in China.
In an effort to offset the higher price of the new Model 3, Tesla also introduced a 20% price cut for its "Full Self Driving" software, as well as reduced prices for its premium Model S and Model X, in both China and the U.S. These moves are expected to attract prospective buyers who may otherwise be deterred by the increased cost of the base model.
The new Model 3 comes with several improvements, including a better acoustic system, a more comfortable interior, additional airbags, and a longer driving range. Tesla plans to showcase the vehicle at a trade fair in Beijing, although no official launch date for the U.S. market has been announced.
Orders for the new Model 3 are being accepted, with deliveries scheduled to begin in China in the fourth quarter. Tesla is also accepting orders in other export markets, where the vehicle will be shipped from Shanghai. However, the new Model 3 may face tougher competition in China due to the presence of locally-manufactured EVs from Chinese automakers such as BYD, Geely, Nio, and Xpeng.
Code-named "Highland," the development of the new Model 3 aimed to reduce production costs and enhance its appeal. Reports suggest that the base model will be equipped with a lithium-iron-phosphate battery from CATL. With a starting price of 259,900 yuan ($35,807) in China and 42,990 euros ($46,670) in Germany, the new Model 3 will commence deliveries in Europe by late October. Tesla plans to showcase the vehicle at the Munich auto show, potentially stealing the spotlight from German automakers as they unveil their own electric offerings.
As Tesla continues to make waves in the automotive industry, its foray into the Chinese market with the China-made Model 3 signifies a shift in the company's global strategy. With the intense competition in the EV market and the rising demand for electric vehicles worldwide, Tesla's success in China could potentially serve as a blueprint for its expansion in other regions.
"Devoted bacon guru. Award-winning explorer. Internet junkie. Web lover."