Sports
Steelers WR Diontae Johnson Blames Refs for Loss to Jaguars: They Cost Us the Game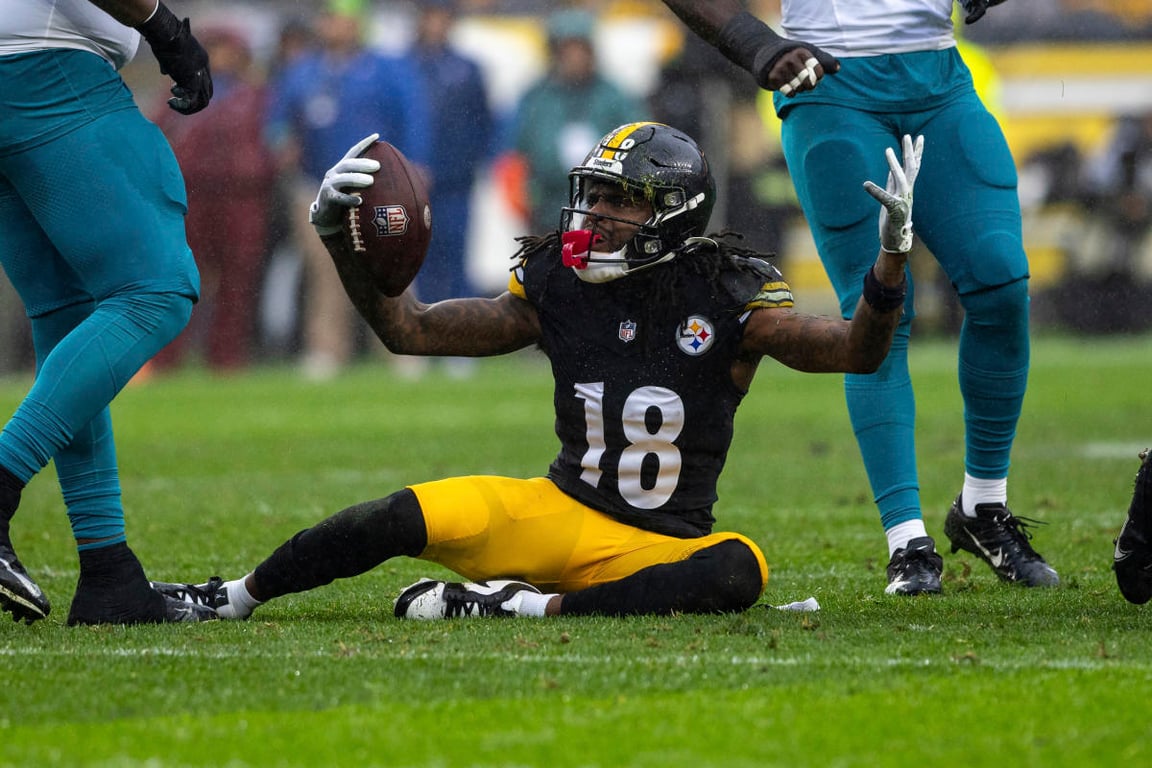 Title: Controversial Refereeing Blamed as Steelers Suffer Defeat Against Jaguars
In a shocking turn of events, the Pittsburgh Steelers wide receiver Diontae Johnson has placed the blame squarely on the referees for their recent 20-10 loss against the Jacksonville Jaguars. Expressing his dissatisfaction with their performance, Johnson vented his frustration, claiming that the referees were "killing" the team throughout the game.
The contentious moment that ignited Johnson's ire occurred just before halftime when an offside call nullified a crucial field goal attempt. Johnson firmly believes that this ruling significantly undermined their chances of securing a victory. Coach Mike Tomlin also weighed in on the call, expressing his disbelief and revealing that in his illustrious 17-year coaching career, he had never witnessed such a decision.
Unsurprisingly, the conversation regarding the officiating intensified when referee Alan Eck came forward to defend the offside call. Despite Eck's justification, Johnson did not mince words, deeming the officiating "stupid" and ultimately attributing the loss to the referees' alleged misjudgment. It is evident that tensions remain high, accentuating the accusations made by Johnson.
Nevertheless, it is essential to highlight the Steelers' resilience in light of this disappointing outcome. With a still impressive winning record of 4-3, they refuse to allow one defeat to define their season. Their next challenge lies ahead as they prepare to face the formidable Tennessee Titans on Thursday Night Football in Week 9.
As fans eagerly await this electrifying matchup, it is crucial for the Steelers to regroup and focus on their strengths. While the offside call controversy continues to linger, Coach Tomlin and his players must look beyond this setback and rally their collective determination to bounce back even stronger.
The upcoming clash promises to be a captivating encounter, with the Steelers determined to reclaim their winning ways. Overcoming the adversity posed by the referees' decisions will undoubtedly be a key focal point for the team. Without a doubt, their die-hard fans will be supporting them every step of the way as they strive to make a triumphant return.
In the end, as the Steelers' story unfolds throughout the season, the questionable officiating in their previous match will serve as a rallying cry for this determined team. Johnson's frustration with the referees may serve as an extra spark of motivation, propelling the Steelers towards future successes on their quest for supremacy in the NFL.
"Introvert. Avid gamer. Wannabe beer advocate. Subtly charming zombie junkie. Social media trailblazer. Web scholar."