sport
sports. Sorrento routes from 1000 Miglia start today –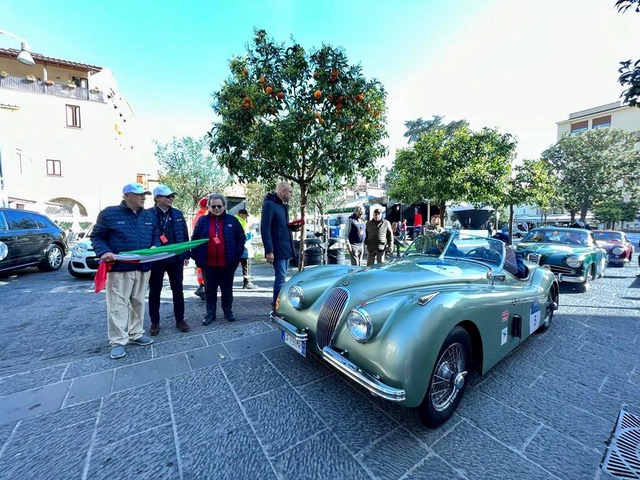 The second edition of the Sorrento Roads by 1000 Miglia has begun, the event promoted in collaboration with the Municipality of Sorrento and the Sorrento Foundation, which runs through the Sorrento Peninsula, the Amalfi Coast, Naples and Caserta.
City Councilor Paolo Bagni and Managing Director of the Sorrento Foundation, Alfonso Iacarino, solemnly took off in Piazza Andrea Veneiro. Protagonists 35 historic cars, from the 1938 BMW 328 to various models from Gilco-Fiat, Ermini, Jaguar, Alfa Romeo, Porsche, Mercedes, OSCA, Triumph, Aston Martin, MG, Chevrolet and Ferrari, with crews from Belgium, Germany and the Netherlands, UK and Switzerland, as well as from Italy.
Tomorrow, April 1, the day will begin with the Auto Show in Piazza Andrea Veneiro, in the heart of Sorrento: the magnificent designs that embrace more than eighty years of automotive history will be shown to the public, and they will be voted on by the famous jury named to choose the two favorites, one historical and the other modern. , after 1980. During the morning, local connoisseurs of gastronomic and arts will delight the participants, who will be able to attend a show on the art of dairy processing, and visit the Correale Museum.
With the second edition of the Sorrento City Cup, a challenge of regularity of 1 against 1 to the hundredth of a second on the Corso Italia promenade, the sporting activity of the event will come to an end: the winning crew will receive the guarantee of participation in the Copa delle Alpi 2024, in addition to the absolute winner, who will also receive a pair Chopard 1000 Miglia Limited Edition watch from Sorrento Roads.
"Introvert. Avid gamer. Wannabe beer advocate. Subtly charming zombie junkie. Social media trailblazer. Web scholar."