Health
Spinal Implant Enables Parkinsons Patient to Walk for Miles – The News Teller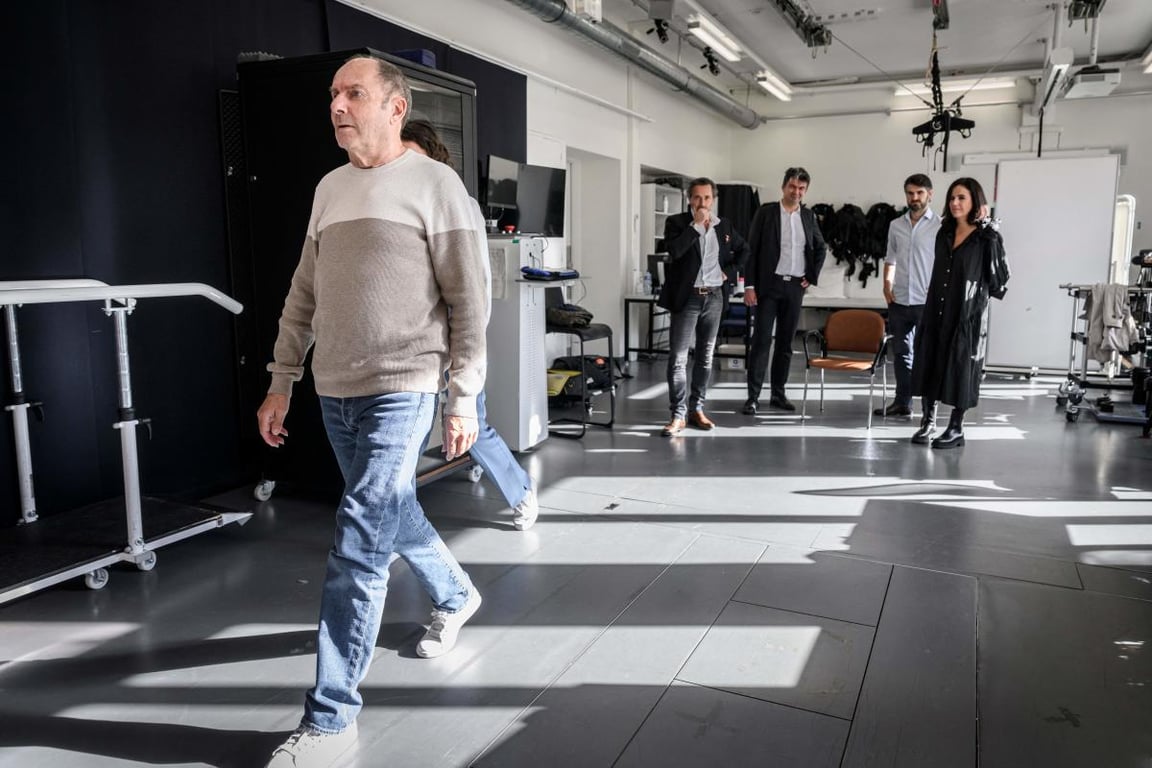 Title: Spinal Implant Breakthrough Enables Parkinson's Patient to Walk Again
In a groundbreaking development, a 62-year-old Parkinson's patient in Bordeaux, France, has regained the ability to walk up to 6km (3.7 miles) thanks to a spinal implant targeting the spinal cord. The patient, identified only as Marc, had been struggling with severe mobility impairments caused by the degenerative disease, frequently experiencing falls while attempting to walk.
Doctors at Lausanne University Hospital performed a precision neurosurgical procedure on Marc, fitting him with an electrode field against his spinal cord and an electrical impulse generator under his abdominal skin. Rather than focusing on brain regions affected by dopamine loss, which is the conventional approach, this innovative treatment targets the spinal area associated with activating leg muscles for walking.
The implant allows Marc to walk "almost normally" and has significantly enhanced his overall quality of life. Equipped with movement sensors on each leg, Marc's implant communicates with these sensors, sending electrical impulses to targeted spinal neurons in response to leg movements. The implant can be worn for around eight hours daily, providing greater stability and improved walking ability.
Jocelyne Bloch, the project supervisor, views this breakthrough as a significant step forward in developing effective treatments for Parkinson's disease. While the technology has shown tremendous promise for Marc, further optimization is necessary to ensure its widespread use among Parkinson's patients.
Co-leads of the project, Grégoire Courtine and Jocelyne Bloch, are currently working on developing a commercial version of this neuroprosthetic. Their ultimate goal is to provide Parkinson's patients worldwide with access to this revolutionary treatment. The research on six additional patients will be funded by a generous donation of $1 million from the Michael J. Fox Foundation for Parkinson's Research, which has contributed a total of $1.5 billion towards Parkinson's research.
While the results are promising, researchers recognize that the study is still in its early stages. However, the success of this spinal implant marks a significant breakthrough and offers hope for individuals living with Parkinson's disease. The innovative treatment has the potential to transform the lives of millions worldwide and could represent a major milestone in the fight against the degenerative condition.
"Food expert. Unapologetic bacon maven. Beer enthusiast. Pop cultureaholic. General travel scholar. Total internet buff."