Sports
Spain Star Olga Carmona Expresses Anger over Unwanted Kiss Incident Amid Womens World Cup Victory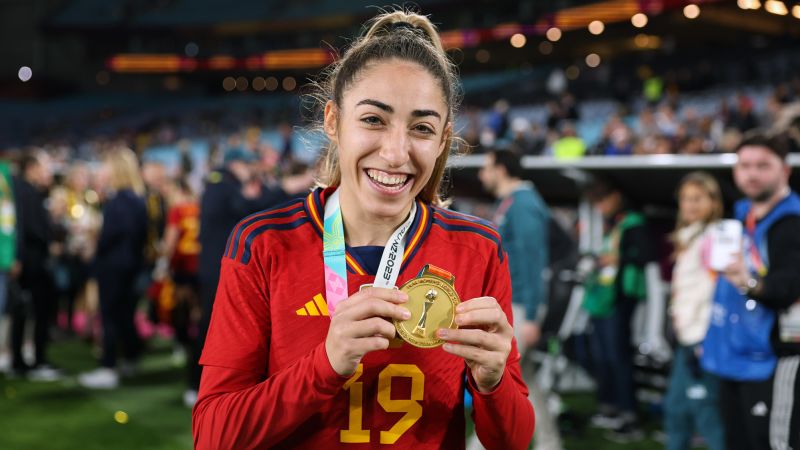 Title: Spanish Soccer Star Expresses Disappointment Over Unwanted Kiss, Leading to Resignation of Federation President
Olga Carmona, the Spanish soccer star who scored the winning goal in the Women's World Cup final, has expressed her anger over an unwanted kiss from Luis Rubiales, overshadowing their team's historic victory. Rubiales, the president of the Spanish soccer federation, faced intense criticism following the incident, ultimately leading to his resignation.
In a recent interview, Carmona conveyed her disappointment over Rubiales' inappropriate actions, considering the momentous occasion they were celebrating. The Spanish soccer player felt that the magnitude of the team's achievement had been diminished by the unwanted kiss. Rubiales had previously apologized, claiming the kiss was mutual, but Carmona's teammate, Jennifer Hermoso, denied this, asserting that she did not consent and felt disrespected.
Support for Hermoso continued to grow, with Carmona and over 80 other Spanish soccer players signing a letter expressing their solidarity. They stated that if the current leaders remained in their posts, they would not return to the national team. Carmona, together with her teammates, hoped for a change that would acknowledge and respect boundaries within the team.
The repercussions of Rubiales' actions extended beyond his resignation. The Spanish women's national team, scheduled to play against Sweden in the Women's Nations League on September 22, faced uncertainty regarding their participation. Carmona confessed that she was unsure if she would return to the national team now that Rubiales had stepped down and the head coach had been replaced. Ongoing discussions between the federation and players aim to address these concerns.
In response to Rubiales' resignation, UEFA released a statement acknowledging the public discourse surrounding his recent actions. While appreciating his years of service to European football, UEFA recognized the need for change and the impact of the incident on the Spanish soccer community.
Furthermore, Rubiales might still face legal charges for his actions at the Women's World Cup final. He has been summoned to testify in front of Spain's National Court as a suspect in an investigation for sexual assault and coercion. The authorities aim to address these serious allegations and ensure justice is served.
As the Spanish soccer community navigates these significant changes, attention remains focused on supporting the affected players and fostering a safe and respectful environment within the sport. The upcoming Women's Nations League match against Sweden adds urgency to the ongoing dialogue between the federation and players. The nation eagerly anticipates a resolution that will pave the way for positive change and uphold the integrity of Spanish women's soccer.
"Explorer. Devoted travel specialist. Web expert. Organizer. Social media geek. Coffee enthusiast. Extreme troublemaker. Food trailblazer. Total bacon buff."