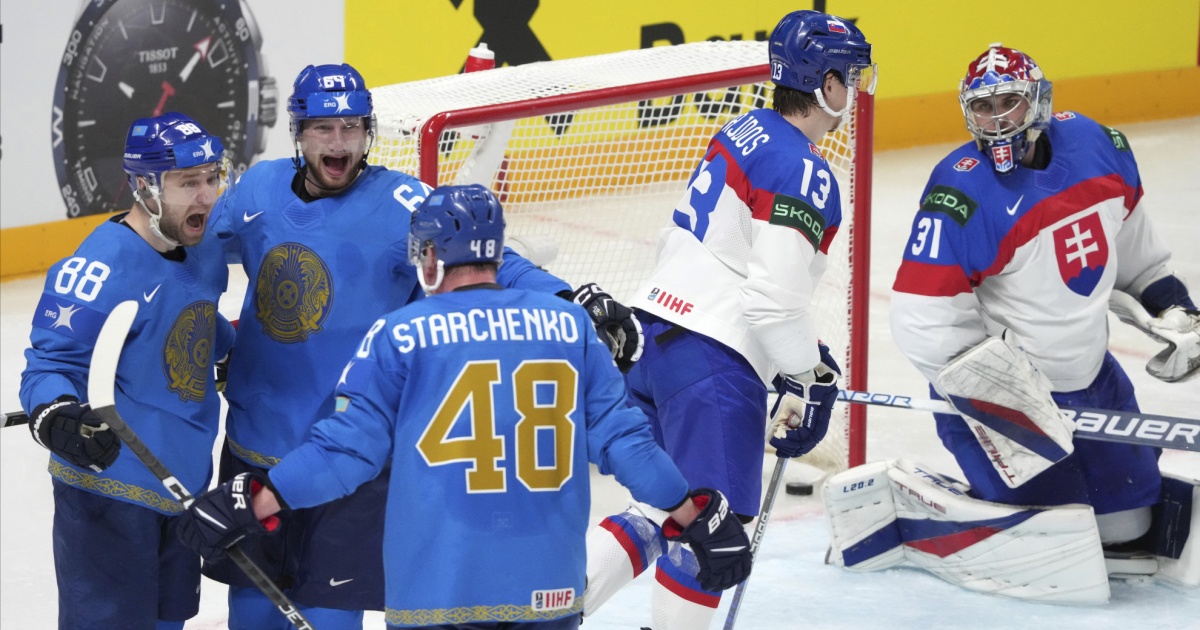 Surprise in Riga, where Hudasek and his co-consents surrender on penalties. In Tampere, Finland became its seventh power, while Germany beat Austria
On the second Friday of the World Cup, the surprise came from Riga, at the end of a match that seemed to start in the best way possible for Slovakia, taking a lead of 14'58" thanks to Patrick Koch. Instead, in the middle period, the game took a completely different turn, as Kazakhstan turned the situation around by scoring three times in less than five minutes, led by Roman Starchenko, who scored one goal (at 21'03). And two assists in favor of Orekhov (24'50') and Rymarev (25'22'), while Hudacek and his comrades no longer understood anything. And when they try to fight back, they have to contend with a truly inspiring Andrey Shutov in goal.
Shutov's miracle, a double save that was nothing short of amazing on the occasion of Daniyar's 47th-minute penalty, however, was not enough to avoid the second Slovak goal, which was caught by Richard Panik of Lausanne. At that point, the challenge was completely relaunched, in the third period he played almost with one goal, and three minutes from the end, Anaheim Ducks forward Pavol Reginda, who had already scored the night before against Switzerland, found the well-deserved equalizer. After a very open stretch, in which both teams created many excellent chances, everything is decided by a penalty shootout, where the Kazakhs not only miss a shot, but convert four penalties out of four thanks to one feat better than the other.
Meanwhile, on the ice in Tampere, Germany continues its comeback, winning its second consecutive victory against Austria Zwerger, Zundel-Wolff (black-and-white, among others, made up for the provisional match 1-1 at 11. '15') in one of The evening ended definitively with a score of 4-2 for Nico Storm, with an empty net.
Group B: Latvia – Slovenia 3-2, Kazakhstan – Slovakia 4-3
classification: 1. Switzerland 4/12. 2- Canada 4/11. 3. Czech Republic 4/10. 4. Latvia 4/8. 5. Slovakia 5/5. 6. Norway 4/4. 7. Kazakhstan 5/4. 8. Slovenia 4/0.
Group A: Hungary 1-7 Finland, Austria 2-4 Germany.
classification: 1. US 4/12. 2. Sweden 4/11. 3. Finland 4/10. 4. Denmark 4/8. 6. Germany 5/6. 5. France 4/4. 7. Hungary 4/2. 8. Austria 5/1.
"Introvert. Avid gamer. Wannabe beer advocate. Subtly charming zombie junkie. Social media trailblazer. Web scholar."