World
Skeletal Remains Unearthed in Rare 5,000-year-old Scottish Tomb – The News Teller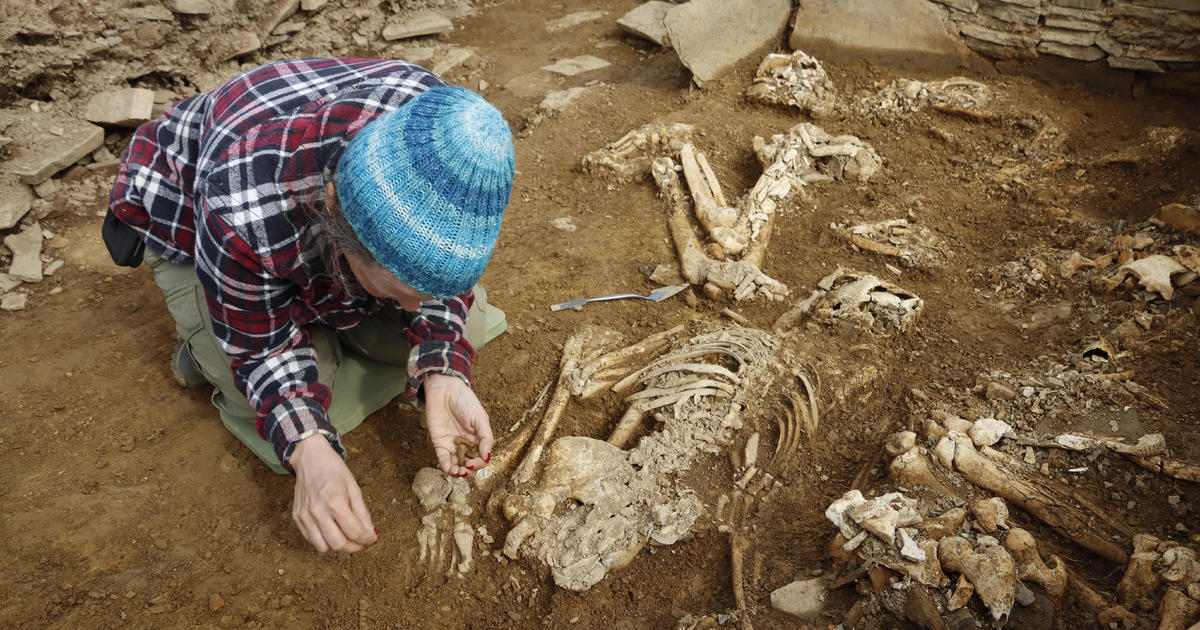 Archaeologists Make Rare Discovery of 5,000-Year-Old Tomb in Scottish Orkney Islands
In a remarkable find, archaeologists on the Scottish Orkney Islands have uncovered the ruins of a 5,000-year-old tomb dating back to the Neolithic era. Considered "incredibly rare," this tomb is one of only 12 similar structures discovered in Orkney.
The tomb, unearthed on one of the islands, showcases a large stone chamber located at the center of a cairn. It is surrounded by six smaller rooms, creating a fascinating and intricate layout. During the excavation process, researchers were astounded to come across 14 articulated skeletons, belonging to men, women, and children. Additionally, numerous other human remains and artifacts were discovered, shedding light on the burial practices of the ancient inhabitants.
What is most remarkable is the preservation of these human remains, considering that the tomb had suffered extensive damage for building materials in the past. The tomb, known as the Holm tomb, was buried beneath a pasture field and is believed to have been annihilated during the 18th or 19th century.
Interestingly, the initial discovery of the tomb can be traced back to 1896 when a farmer's son stumbled upon eight skeletons within the ruins. This fortuitous finding prompted further investigation by archaeologists, ultimately leading to the incredible discovery we see today.
The unearthing of this tomb is highly significant as it provides valuable insights into the size, structure, and construction of Neolithic tombs in the region. With only a limited number of similar tombs discovered in Orkney, this find will undoubtedly enhance our understanding of the rich cultural history of the area.
As archaeologists continue to study and analyze the findings, the general public eagerly awaits further revelations from this remarkable site. The uncovering of the 5,000-year-old tomb is a testament to the dedication and expertise of archaeologists, highlighting the importance of ongoing research in preserving our shared heritage.
"Food expert. Unapologetic bacon maven. Beer enthusiast. Pop cultureaholic. General travel scholar. Total internet buff."