Economy
Say Goodbye to Packaged Salads: The EU Decided to Ban Them, But Why?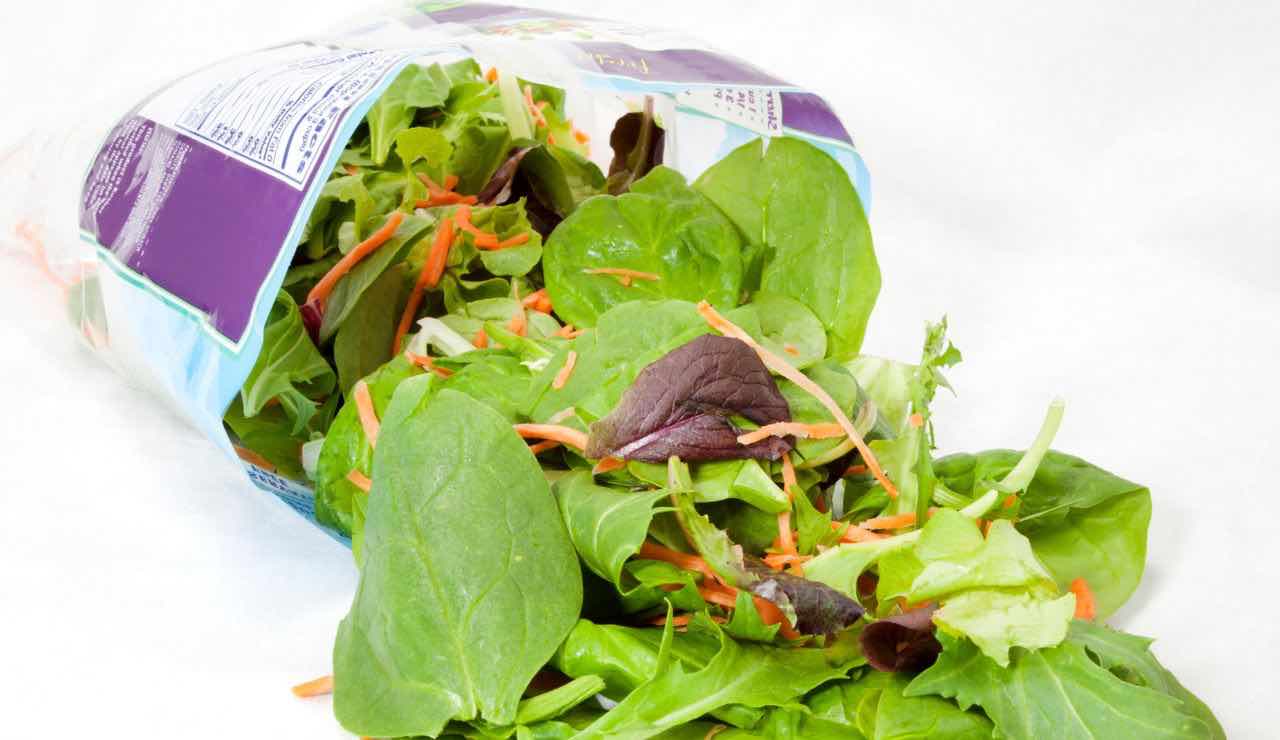 Say goodbye to bagged salads because they may soon disappear from the shelves of all supermarkets: surprising decision from the European Union
Who knows how many times you've seen supermarket shelves full salad bags Of all kinds: from watercress to lettuce, to iceberg leaves or Songino. On the other hand, clean and already washed salads in bags very practical For those who do not want to spend a lot of time in the kitchen.
However, ifEuropean Union You decide to play it The new food packaging directiveIt is very likely that we will see soon Our beloved bagged salads are disappearing from supermarkets. In addition, small baskets of strawberries, sliced ​​\u200b\u200boranges and bundles of tomatoes can also disappear from circulation. In general, it will be a great change. After all, these packaged products have now entered the daily habits of Italian consumers and everyone's homes.
in more detail, Regulation of the European Parliament and the European Council on waste packaging would impose Say goodbye to single-use plastic packaging of fruits and vegetables This weighs less than 1.5 kgBecause you ruleUnnecessary".
It's a choice that can certainly lead to some environmental benefitsBut to express concern and some bewilderment in this regard, think about it Coldiritythat is, the main agricultural organization at the national level, during the Tuttofood Fair in Milan.
No to packed salads: advantages of the new directive
The new European Union directive on unwanted packaging can bring many benefits. First, by doing this Pollution will decrease. In fact, the eventual elimination of small plastic packaging corresponds to a reduction in redundant pollutants. but, The plastic is not biodegradable And it causes serious harm to the environment and animals. On the other hand, however, according to Coldirity This directive will open various problems that should not be underestimated.
Goodbye salad bags – these are all the drawbacks
According to Coldretti, the new directive in question would also lead to a series of flaws. In particular, this check would cause sewage problemsFrom the point of view lose Based on storage. Not to mention that this way they might as well Increased costs for producers and consumers.
As for sanitation problems, it seems Bagged salads are less contaminated and are of better quality compared to bulk salads. Among other things, this EU directive can also cause Significantly reduced consumption of fruits and vegetables by those who usually buy it. Thus, this will negatively affect everyone's health, as fruits and vegetables must be eaten up to 5 times a day. Finally, the Producer category may be severely affected by this huge change.
So Coldirity Requests "correct the current proposal, Repeal of prohibitions on the single use of fruits and vegetables weighing less than 1.5 kgIn order not to endanger the quality of products and the choice of consumers.So, what happens? We'll see.

"Explorer. Devoted travel specialist. Web expert. Organizer. Social media geek. Coffee enthusiast. Extreme troublemaker. Food trailblazer. Total bacon buff."