Sports
Rangers Bats Dominate Diamondbacks in Game 4 Victory as Texas Approaches First World Series Championship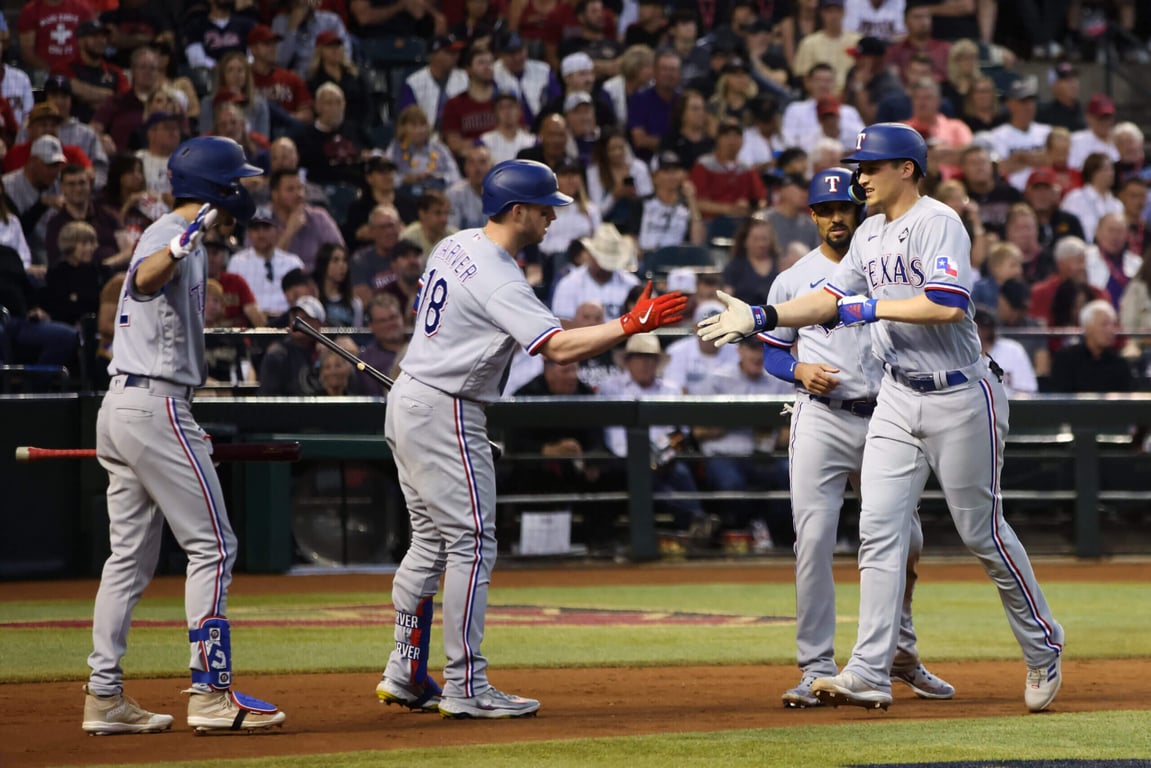 Texas Rangers' New Middle Infield Leads Them to Brink of Historic Championship
The Texas Rangers made a big splash on the first day of December 2021 when they introduced their new $500 million middle infield, Marcus Semien and Corey Seager. The Rangers, who hadn't had a winning record in five seasons, were determined to change their fortunes, and the money and vision presented by the team influenced Semien and Seager to sign with the franchise.
Now, the Rangers find themselves on the brink of capturing their first championship after an impressive 11-7 win over the Arizona Diamondbacks in Game 4 of the World Series. Semien and Seager played a crucial role in Tuesday's victory, with Semien hitting a two-run triple and a three-run homer, while Seager added a two-run home run.
Despite losing high-profile players Max Scherzer and Adolis García to injury in Game 3, the Rangers were able to dominate the Diamondbacks in Game 4. Scherzer's absence may only impact the series if it reaches a seventh game, while García's absence deprived the team of a powerful hitter with a strong arm in right field.
The Diamondbacks struggled on the pitching front, as they lacked a credible fourth starter and had to rely heavily on their bullpen for Game 4. The Rangers took full advantage of this, scoring runs off relievers Joe Mantiply, Miguel Castro, and Kyle Nelson.
With a commanding lead in Game 4, the Rangers can now turn their attention to Game 5 and the opportunity to clinch their first championship. The vision presented by Texas officials to Semien and Seager, which may have seemed far-fetched at the time, could soon become a reality with just one more victory.
The outcome of Game 5, a rematch between Arizona starter Zac Gallen and Texas starter Nathan Eovaldi, will ultimately determine if the Rangers can achieve their historic championship win. The anticipation is high as fans wait to see if Semien, Seager, and the rest of the team can bring home the ultimate prize and end the Rangers' championship drought. All eyes will be on the upcoming game as the Texas Rangers strive to make their mark in baseball history.
"Introvert. Avid gamer. Wannabe beer advocate. Subtly charming zombie junkie. Social media trailblazer. Web scholar."