sport
Race for the Cure, register with over 70,000 supporters at the Rome news agency Italpress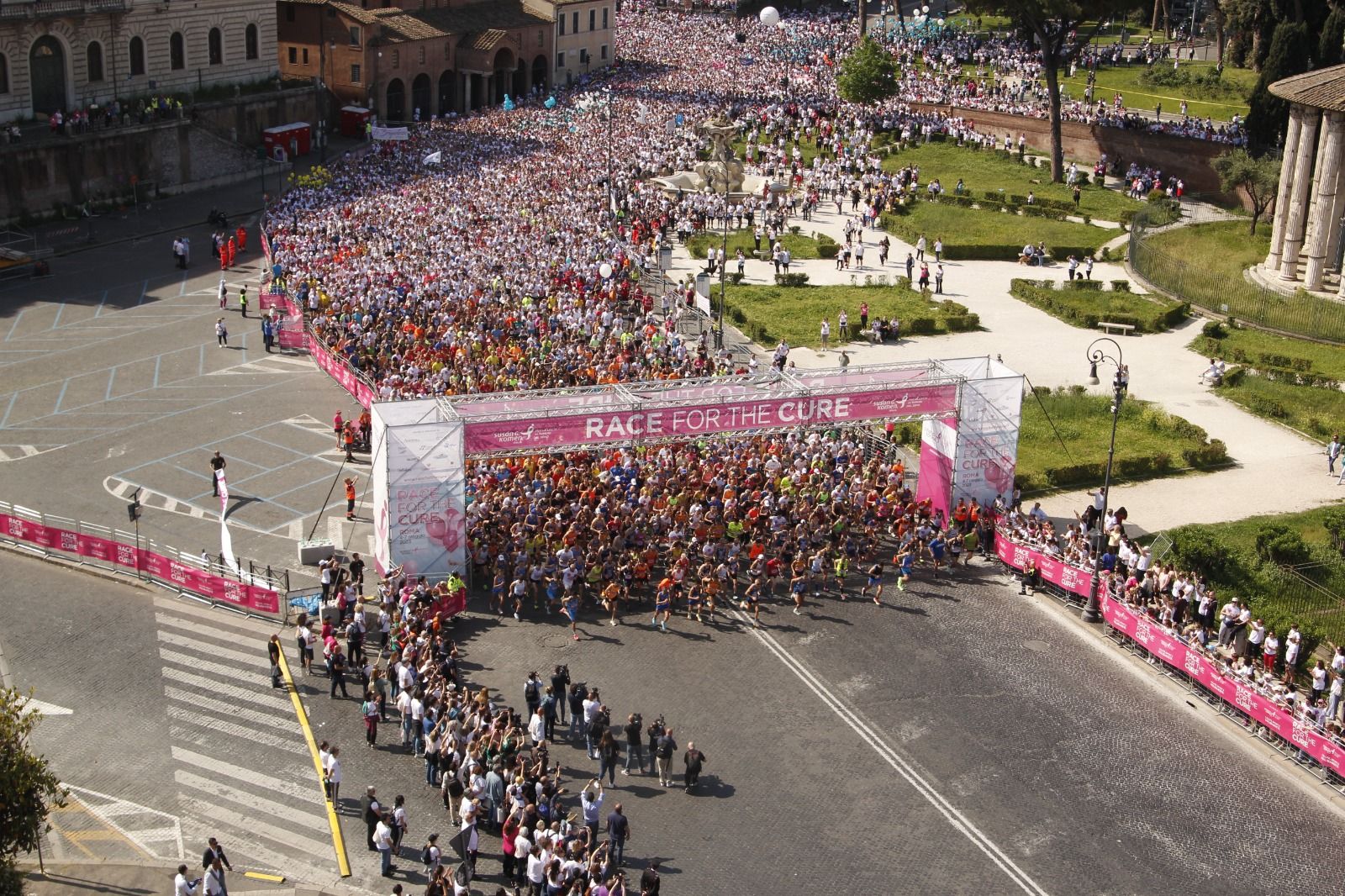 ROME (ITALPRESS) – Record turnout for the XXIV edition of the Race for the Cure in Rome which ended with over 70,000 supporters in attendance. The demonstration against breast cancer, organized by the prevention awareness company Komen Italia, showed the most suggestive places of the capital in pink.
The real protagonists of this great event of health, sport and solidarity are the "women in pink" – women who have or have faced breast cancer – who over the years have brought about a cultural change in the approach to coping with the disease, transmitting strength and hope to the 56,000 women who suffer from breast cancer every year in Italy.
This year, in addition to the traditional 2 km and 5 km running track open to all, it included for the first time an 8 km track intended for competitive athletes.
To officially kick off the event: Minister of Sports and Youth Andrea Abodi, President of CONI Giovanni Malagò, Vice-President of the Lazio Region Roberta Angelelli, Councilor for Agriculture, Environment and Waste Cycle Sabrina Alfonsi Delegate for the Mayor of Rome, Councilor for Major Events, Sports, Tourism and Fashion in Rome, Alessandro Onorato, Councilor for Culture , Equal Opportunity, Youth and Family Policies, Civil Service of the Capital of Rome, Simona Renata Baldassare, Person in Charge of "Temporary" Affairs at the Embassy of the United States of America in Italy Mr. Sean Crowley, Founder of Komen Italia Riccardo Masetti, President of Komen Italia Daniela Terebelle, Scientific Director of Clinic Gemelli IRCCS in Rome, Giovanni Questor from Rome, Carmine Belfiore, Director of the Military Hospital Rome "Cilio" Brigadier General Carlo Catalano M. Guido Baresi Chief of the National Fire Brigade, Commander of the Carabinieri Sports Center Colonel Gianni Massimo Cuneo, General Director of Organization of the Ministry of Culture Marina Giuseppe, Certificates of the Commonwealth of Italy and Godmothers of the Race for the Cure Maria Grazia Cucinotta and Rosanna Banfi.
"The race for a cure is an event that has strength and gives strength, we have achieved an extraordinary result and we are already working on the 25th edition. We have been very careful to use the funds in a transparent way, helping many young researchers and creating many Among the projects: the most important of which is the prevention convoy.
"I would like to continue with all the current projects and also those on the horizon, with more enthusiasm and energy than ever," added Daniela Teripel, President of Komen Italia.
"I have seen the 'race for a cure' grow since its inception, it is an event that conveys an extraordinary message for prevention," confirmed Giovanni Malaghi, President of CONI.
Barbara Saba of the Johnson & Johnson Foundation and Monica Sironi of the FASDA Fund, Institutional Partners of the Race for the Cure, were present at the kick-off, along with Patrizia Pavone of Roma Capitale, Cynical esthetician Cristina Fogazzi of Veralab with her team of Fagiane Sgambettanti and several Other personalities from the world of culture, journalism, television, radio, web, sports, and youngsters include the Winx.
The Health Village, coordinated by Alba Di Leone, in collaboration with the University Hospital Foundation A. Women in conditions of social precariousness.
In just over 20 years, Komen Italia, also thanks to Race for the Cure, has been able to raise more than 23 million euros to: offer 180,000 women a free diagnostic test for the prevention of breast cancer and other gynecologic oncological diseases; establishment of 72 multi-year scholarship awards for young clinicians and researchers; Implementation of 982 refresher courses and advanced training for health workers, students and women's associations; launched 62 multi-year projects to advance treatment pathways for women with breast cancer; Financial support through 276 grants for women's health protection projects implemented by other associations; Creation of two new clinical and educational spaces for women with breast cancer: the "Comne Italia Center for Integrated Therapies in Oncology" at the Gemelli Clinic in Rome and the multifunctional "Don al Centro" at Bellaria Hospital in Bologna.
The race will pass through 5 other Italian cities: Bari (May 12-14), Brescia (September 15-17), Bologna (September 22-24), Naples (September 23-24), Matera (September 29-October 1).
Photo by Suzanne J. Press and Promotion Office. Komen Italia
(ITALPRESS).
Do you want to publish Italpress.com content on your website or do you want to promote your business on our website and on our partners' posts? Contact us at
[email protected]
"Introvert. Avid gamer. Wannabe beer advocate. Subtly charming zombie junkie. Social media trailblazer. Web scholar."