World
Punjabs Sikhs Concerned About Impact of Canada-India Controversy – The News Teller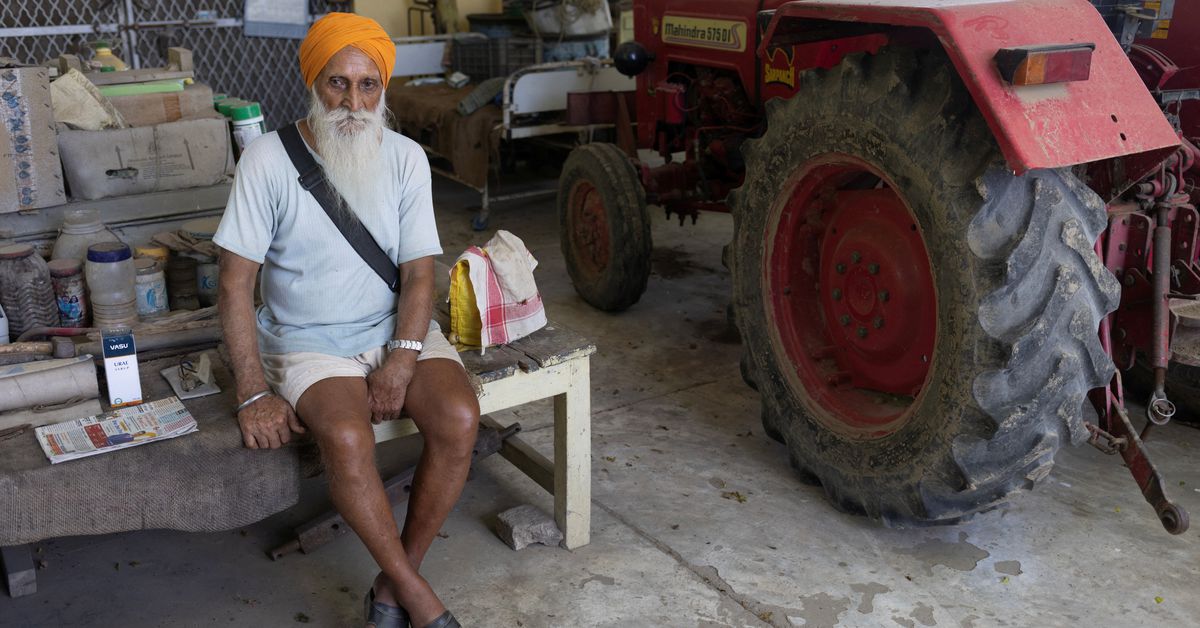 Title: Tensions and Fear Rise for Sikhs in Punjab Amid Growing Canada-India Discord
In a tragic incident that sent shockwaves through the Sikh community, Hardeep Singh Nijjar, a prominent Sikh separatist leader, was shot dead outside a temple in a Vancouver suburb in June. The killing has since ignited a bitter dispute between India and Canada, with Canadian Prime Minister Justin Trudeau suggesting that Indian government agents may be connected to the assassination. India swiftly rejected these allegations, escalating tensions between the two nations.
Sikhs in Punjab, India's Punjabi heartland and the birthplace of Sikhism, now find themselves increasingly worried about the repercussions of this incident. With India's Hindu-nationalist government in power, some fear that their prospects for a better life in North America, particularly in Canada, may be jeopardized.
Many families in Punjab have been seeking brighter economic opportunities for their children abroad, with Canada being a preferred destination. Last year, India accounted for the largest number of international students in Canada, with their numbers surging by an astonishing 47%. However, as diplomatic relations between the two countries continue to deteriorate, concerns are mounting among Punjabi students that Canada may impose restrictions on student visas.
Adding fuel to the fire, tensions between the Sikh community and India's ruling Bharatiya Janata Party (BJP) have been strained since Sikh farmers led massive protests against farm deregulation in 2020. The repercussions from such demonstrations have instilled an "atmosphere of fear" among young people in Punjab, deterring them from actively participating in protests due to potential grave consequences. Hardeep Singh Nijjar's killing in Canada has further intensified this apprehension.
The Sikh separatist groups in Punjab are advocating for self-determination and the right to hold a plebiscite. However, the Indian government perceives these demands as a threat to its national integrity. The BJP, in response, denies the existence of any substantial wave of pro-independence sentiments in Punjab. The party further claims that Prime Minister Narendra Modi has done immense work to uplift the Sikh community, working towards fostering harmony and progress.
As the fallout from Hardeep Singh Nijjar's murder continues to reverberate, Sikhs in Punjab remain anxious about the future. They hope that both Canada and India can find common ground to address their concerns and allow for a peaceful coexistence that values the rights and aspirations of the Sikh community.
"Introvert. Avid gamer. Wannabe beer advocate. Subtly charming zombie junkie. Social media trailblazer. Web scholar."