Sports
PFF Grades San Francisco 49ers Dominant Week 3 Victory over Giants – The News Teller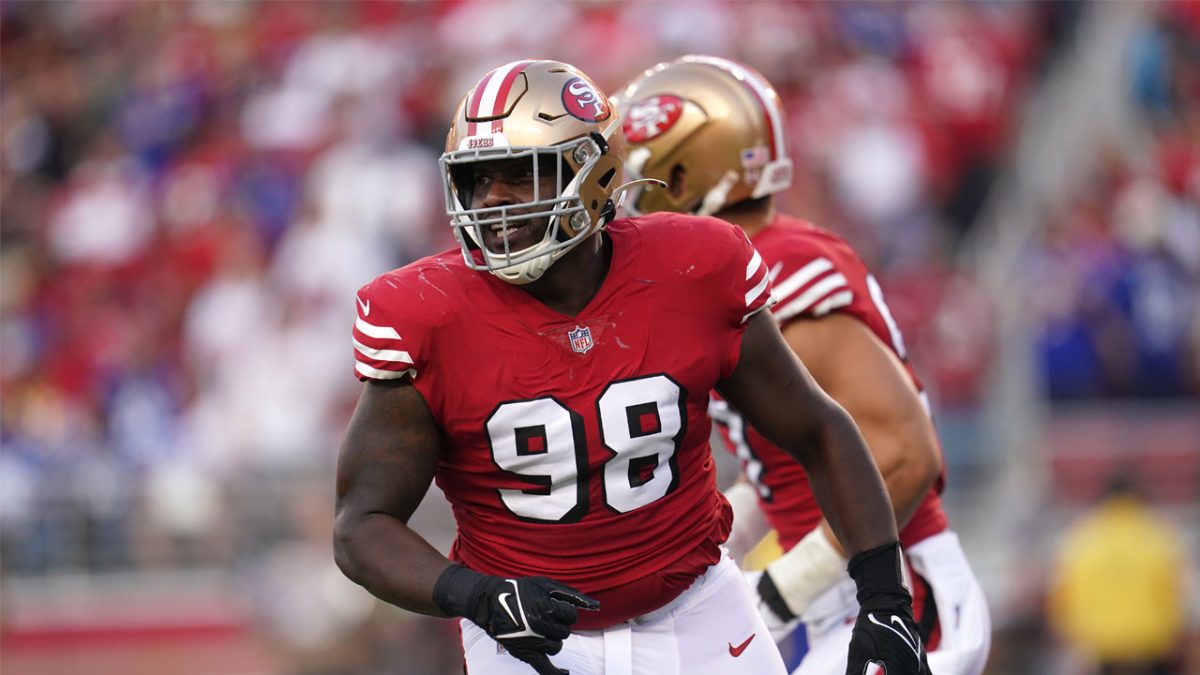 Title: San Francisco 49ers Dominate New York Giants in Week 3 Victory
The San Francisco 49ers showcased a dominant performance against the New York Giants in Week 3, securing a resounding victory. The team's defense particularly impressed, putting immense pressure on Giants quarterback Daniel Jones and resulting in a comprehensive win for the 49ers.
Led by defensive tackles Arik Armstead and Javon Hargrave, the defensive line displayed exceptional skills on the field, tallying a staggering 17 total pressures on Daniel Jones. Not only did they excel in quarterback pressures, but they also exhibited great prowess against the run, further solidifying their contribution to the team's triumph.
On the offensive side, quarterback Brock Purdy and the rest of the unit settled in after a slow start and orchestrated several long drives, ultimately tallying an impressive 30-point performance. Despite wide receiver Brandon Aiyuk being sidelined with an injury, the offense received significant contributions from the likes of Deebo Samuel, Christian McCaffrey, and George Kittle.
Purdy's accuracy on intermediate throws was on full display, completing six out of his seven attempts for 115 yards and a touchdown. Meanwhile, McCaffrey continued to demonstrate his bruising style of play, forcing four missed tackles and scoring a touchdown for the twelfth consecutive game. Samuel showcased his elusiveness, forcing six missed tackles and accumulating 78 receiving yards after the catch. Kittle also had an outstanding outing, securing seven receptions for 90 yards and forcing two missed tackles.
The offensive line shone bright, with Trent Williams leading the way by achieving a remarkable pass-blocking grade of 90.6. Moreover, the offensive line collectively allowed no pressures, further solidifying their performance.
Switching the focus back to the defense, the entire defensive line, spearheaded by Javon Hargrave, Nick Bosa, and Arik Armstead, obtained outstanding overall grades, severely impeding the Giants' quarterback with relentless pressure.
Linebacker Oren Burks rose to the occasion in pass coverage, boasting an exceptional coverage grade, allowing a meager four catches for a mere 13 receiving yards. Additionally, cornerback Charvarius Ward also displayed a solid showing, limiting the Giants' receiving game to just three receptions for 22 yards and forcing an interception. Meanwhile, linebacker Fred Warner contributed with an impressive coverage grade while also recording a crucial run stop.
In summary, the San Francisco 49ers secured a remarkable victory against the New York Giants in Week 3. The team's defense, anchored by their dominant defensive line, applied immense pressure on the Giants' quarterback throughout the game. The offense, led by Brock Purdy, Deebo Samuel, Christian McCaffrey, and George Kittle, showcased their playmaking abilities, ensuring a comprehensive victory. With their impressive performances, the 49ers remain a team to watch as the season progresses.
"Food expert. Unapologetic bacon maven. Beer enthusiast. Pop cultureaholic. General travel scholar. Total internet buff."