Sports
Penn States James Franklin Speaks Out After Big Ten Opener Victory against Illinois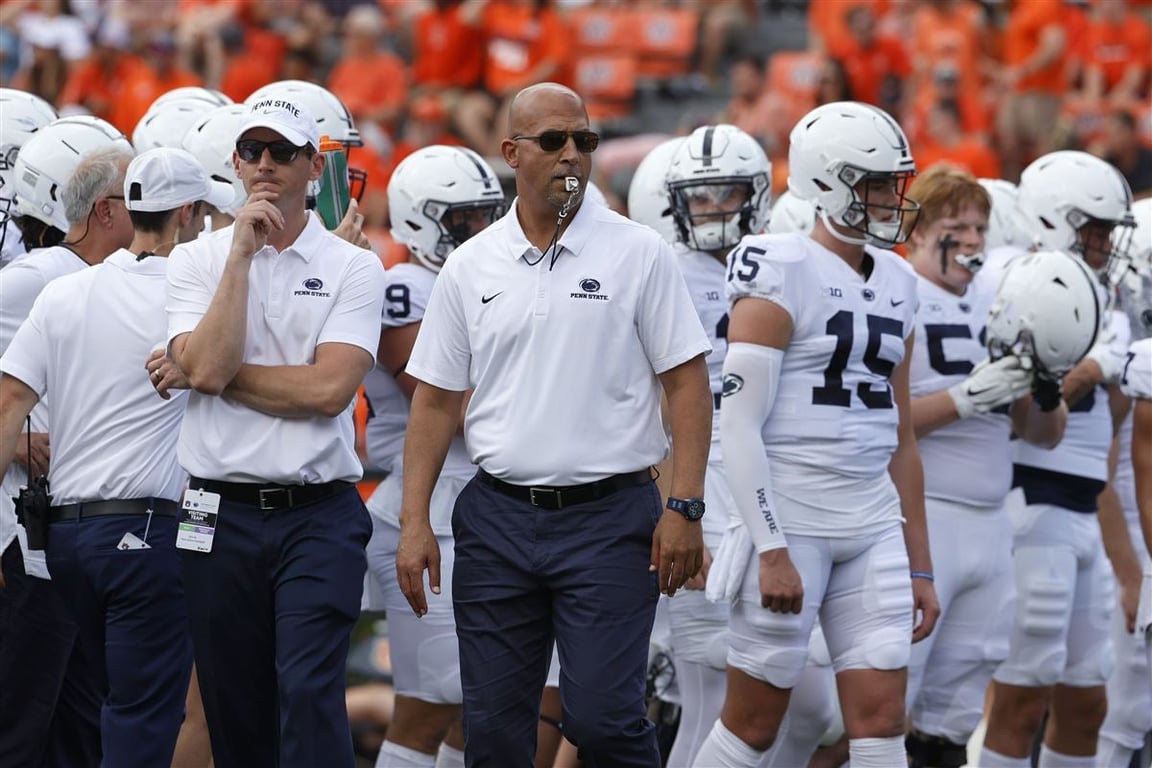 Headline: Impressive Win for Team on the Road
In a thrilling college football match, the Team secured an impressive win on the road against their formidable opponents. The demanding nature of college football was acknowledged by the team, who expressed their gratitude for their hard-fought victory.
One of the key highlights of the game was the exceptional performance of the team's defense. By holding the opponents to a meager 62 yards rushing, the defense played a vital role in securing the triumph. The significance of winning the turnover battle was also emphasized, as it had a tremendous impact on the outcome of the game.
While the defense and turnover battle were crucial to the win, the team recognized the need for improvement in their explosiveness on offense. This realization came with the firm belief that a more potent offensive approach would be necessary to come out victorious in future games.
Moreover, the team's domination in crucial aspects of the game, such as winning battles in third-down conversions, sacks, and starting field position, showcased their determination and skill. However, it was also acknowledged that penalties, particularly unsportsmanlike conduct penalties, need to be addressed to ensure consistent success in the future.
Trey Potts, a standout player, played a pivotal role in the team's triumph with a crucial play that propelled them to victory. The contribution of Potts exemplified the team's collaborative and close-knit spirit.
Consistency proved to be another key factor in the team's triumph. The defense showcased their reliability by preventing opponents from scoring touchdowns, while the offense consistently generated enough points for success.
In conclusion, the team remains focused on improvement, recognizing the upcoming challenges they will face in the next game. With their impressive win and lessons learned, the team's determination to progress further is unwavering. The victories accrued on the road serve as testaments to their resilience, paving the way for an exciting future for the Team.
"Bacon trailblazer. Certified coffee maven. Zombie lover. Tv specialist. Freelance communicator."