Sports
Owner Fisher files Vegas relocation application, blames Oakland – The News Teller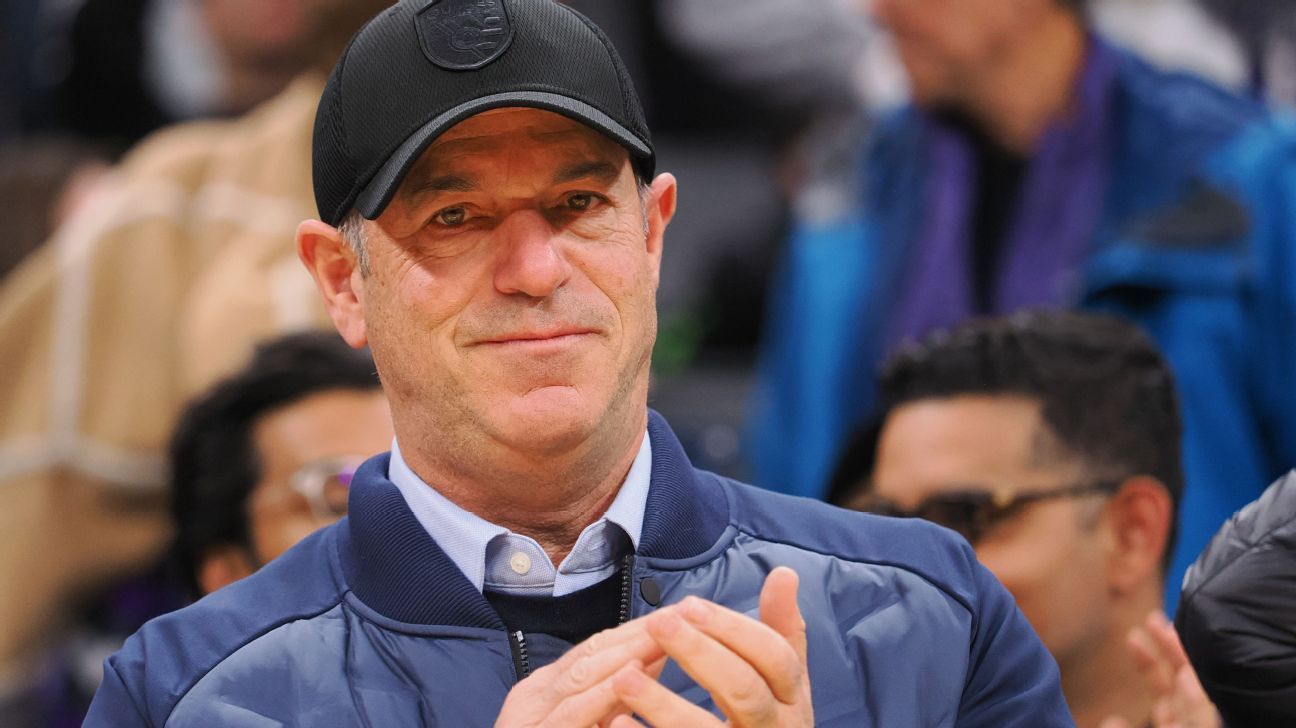 Oakland Athletics Apply for Relocation to Las Vegas: The News Teller Exclusive
In a surprising move, the Oakland Athletics have officially submitted their application for relocation to Major League Baseball (MLB). The team's ambitious plan to move to Las Vegas is now one step closer to becoming a reality. The application will undergo a thorough review by MLB's three-man relocation committee before being recommended to MLB Commissioner, Rob Manfred, and the league's executive council for approval.
While no official vote has been scheduled, the relocation requires a three-quarters vote from the 30 team owners. If approved, the Athletics will bid farewell to their Oakland home and embark on an exciting new journey in Las Vegas.
The decision to move the franchise stems from the city of Oakland's inability to provide sufficient public funding for the offsite infrastructure at Howard Terminal. As the team's lease on the Oakland Coliseum expires after next season, it has become imperative for the Athletics to find a viable long-term solution. The Las Vegas stadium, where they intend to play, will not be ready until 2028 at the earliest.
John Fisher, the owner of the Athletics, expressed uncertainty about the team's interim plans but hinted at the possibility of extending their lease at the Oakland Coliseum. Under Fisher's ownership, the team has maintained the lowest payroll in baseball and has not made any significant signings of prominent free agents. However, Fisher assured fans that once the team moves to Las Vegas, there will be a substantial investment in building a winning team.
The proposed 33,000-seat ballpark in Las Vegas is slated to be funded by a staggering $1.5 billion in private financing. This ambitious plan has raised eyebrows among sports economists, especially after Fisher claimed that the Athletics lost $40 million last year. However, the team's owner remains confident about the financial viability of their future endeavors.
Notably, Fisher has faced criticism from loyal fans in Oakland, who have called for him to sell the team. Acknowledging the protests, Fisher personally assumed responsibility for the decision to move the team. He is aware of the emotional impact this relocation will have on the franchise's loyal supporters.
The Oakland Athletics' application for relocation to Las Vegas marks a significant turning point in the team's history. The News Teller will continue to closely monitor this developing story as it progresses through the review process at MLB. Stay tuned for exclusive updates on this groundbreaking move within the world of baseball.
"Introvert. Avid gamer. Wannabe beer advocate. Subtly charming zombie junkie. Social media trailblazer. Web scholar."