Health
Over-the-counter Narcan set to arrive in stores: Price, functionality, purchasing information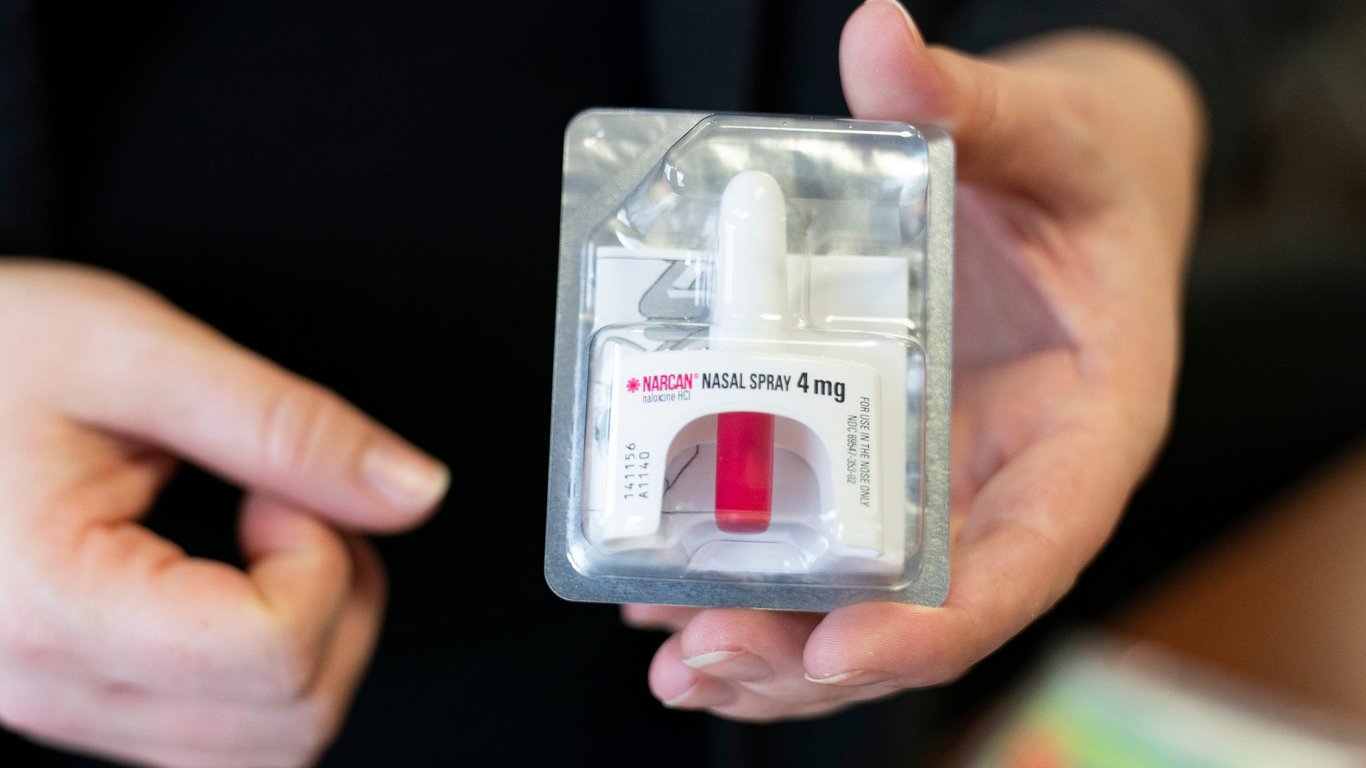 Title: Over-The-Counter Narcan Nasal Spray to Combat Rising Drug Overdose Crisis
In a significant move to combat the rising drug overdose crisis, Narcan nasal spray, an over-the-counter version of the opioid reversal drug, is expected to hit local stores this week. The aim is to make this life-saving drug readily available to the public, given the alarming statistic of an estimated 109,000 lives lost to drug overdoses last year alone.
Narcan, also known as naloxone, has gained recognition for its rapid ability to reverse opioid overdoses, including those caused by prescription painkillers like OxyContin, as well as street drugs like heroin and the potent synthetic drug, fentanyl. Recognizing the signs of an overdose, such as loss of consciousness, shallow breathing, pinpoint pupils, and a pale complexion, is crucial in administering Narcan in a timely manner.
Priced at $44.99 for a package containing two 4 mg doses, the over-the-counter Narcan nasal spray has sparked some concerns over its affordability, especially considering the increased potency of drugs due to the inclusion of fentanyl. However, the entry of competing companies in the market is expected to drive prices down.
To ensure easier access, the use of Flexible Spending Accounts (FSA) or Health Savings Accounts (HSA) funds can be utilized for purchasing over-the-counter Narcan. Additionally, insurance coverage for this life-saving drug may vary, but exceptions could be offered by some companies. Medicaid covers over-the-counter Narcan with a prescription, while Medicare Part D does not cover over-the-counter medications.
Narcan can be purchased conveniently online through various websites, including Rite Aid, CVS, Walgreens, and Walmart. It is worthwhile to note that the U.S. Food and Drug Administration (FDA) has authorized over-the-counter sales of Narcan in all 50 states, the District of Columbia, and Puerto Rico. While availability may differ among pharmacies, the approval has been a significant step forward in preventing unnecessary overdose deaths.
Notably, Michigan has been ahead of the game since 2017, allowing Narcan to be available without a prescription in participating pharmacies under a standing order from the state legislature. This move has highlighted the importance of making this life-saving tool easily accessible to anyone who knows a drug user or remains concerned about potential drug overdoses.
Furthermore, community organizations, harm reduction groups, and vending machines in certain libraries and public facilities offer free Narcan, empowering individuals to potentially save lives without financial barriers.
As the nation grapples with the devastating impact of the drug overdose crisis, the introduction of over-the-counter Narcan nasal spray serves as a beacon of hope. It underscores the urgent need for widespread availability and highlights how even a single dose can make a difference in saving someone's life.
"Food expert. Unapologetic bacon maven. Beer enthusiast. Pop cultureaholic. General travel scholar. Total internet buff."