entertainment
On April 22nd for International Earth Day in free workshops for children at La Reggia Designer Outlet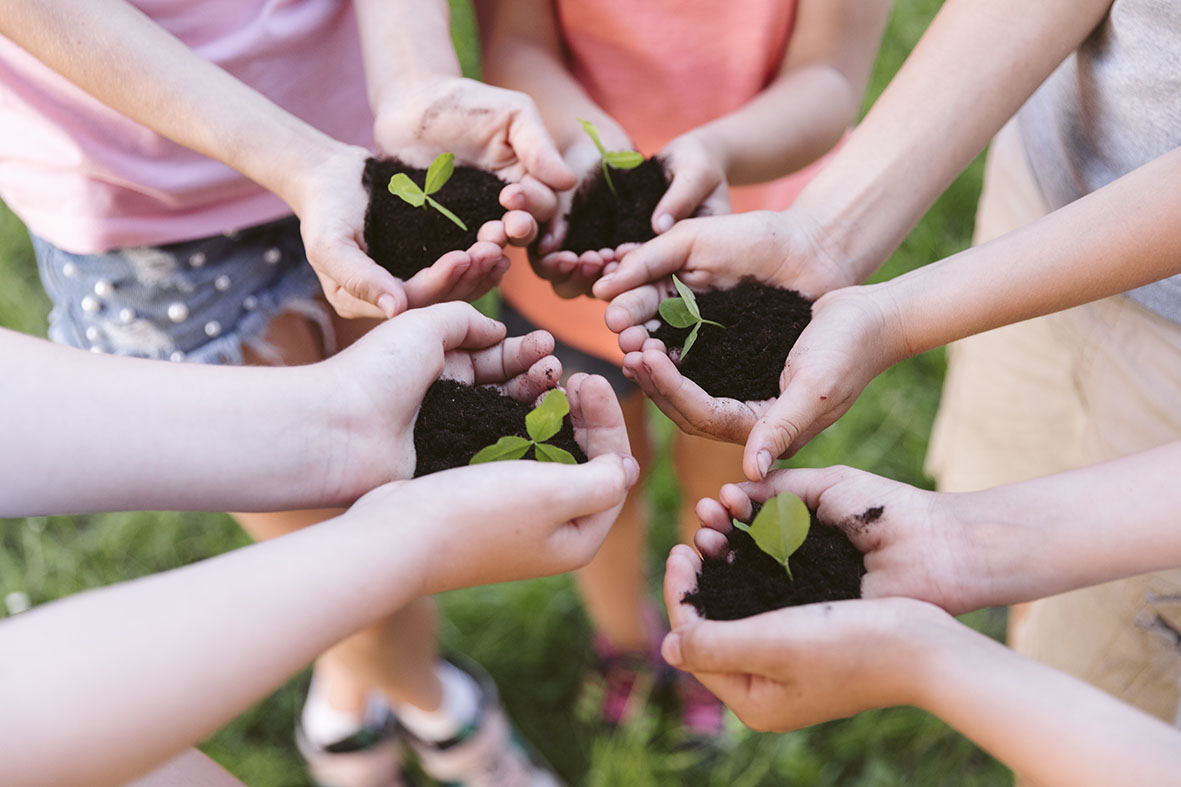 Cairo – On the occasion of International Earth Day, McArthurGlen Designer Outlets renews its commitment to sustainability, a key value in the group's strategy in line with the goals of the United Nations Agenda 2030. The company's choice for this edition is to send the message to the heroes of the future of our planet, organized in all the group's centers in Italy – Barberino, Castel Romano, La Reggia, Noventa di Piave and Serravalle – training activities aimed at children and young people.
After the exciting experience of the international project Recycle your costumesWhich gives a second life to discarded clothes and accessories by customers in 24 centers in Europe, Canada and the most prestigious Collect the capsule Made by Napa (The New Academy of Fine Arts) by McArthurGlen With the sole use of recycled clothing, the group returns to speak to the younger generations, sowing the seed of knowledge about green issues that will be able to accompany them into adulthood.
In particular, throughout the day April 22nd at La Reggia Designer Outlet They will be organized Workshops Intended for children of different age groups, with an emphasis on Creative recycling (complete with special treasure hunt) e Waste sorting. The little ones will be able to meet green heroRecycling champion. And more green gifts for everyone.
These initiatives fit well with the new Evolve programme, which is a sustainability platform made up of different areas of intervention and an ambitious strategy aimed at creating real change. The core approach aims to minimize the impact of the Group's activities on the planet, to maximize the positive impact on the communities in which it operates and to integrate sustainability into every area of ​​business.
McArthurGlen Designer Outlet and the environment, in a nutshell
McArthurGlen Centers has installed photovoltaic panels to produce power for the common areas
The centers hold or obtain the following certificates:
ISO: 14001 environment,
ISO: 9001 quality,
ISO: 50001 Energy,
ISO: 45001 Security,
ISO: 20121 Sustainable Event Management,
BREEAM IN USE.
Waste is collected separately at all centers in accordance with local regulations.
All centers have charging stations for electric cars.
The stations are equipped with an automatic control device for switching on and programmed lights off
McArthurGlen conducts an assessment of suppliers also in relation to their organization in relation to the environment; It conducts audits every two years on water, energy and food safety.
About McArthurglen
The McArthurGlen Group, a leading European ownership, development and management of Designer Outlets, was founded in Europe by Kaempfer Partners in 1993. A leader in retail outlets in Europe, McArthurGlen has since developed 685,000 square meters of retail space. The company currently operates 24 designer outlets in 8 countries: Austria, Canada, France, Germany, Italy, the Netherlands, Spain and the United Kingdom, with a total annual turnover of €5 billion.
The centers are home to some of the most sought-after luxury and luxury brands and serve over 90 million fashion-conscious shoppers year-round in vibrant outdoor shopping environments.
In 2013 McArthurGlen became a joint venture between Kaempfer Partners and Simon Property Group Co. (NYSE SPG), a leading global shopping, dining, entertainment and mixed-use destination center ownership.
As part of its continued expansion, in April 2023 the group will open its new outpost, McArthurGlen Designer Outlet Paris-Giverny, to better serve fashion lovers in western Paris.
"Bacon trailblazer. Certified coffee maven. Zombie lover. Tv specialist. Freelance communicator."