sport
Olympique Limbiate's adventure begins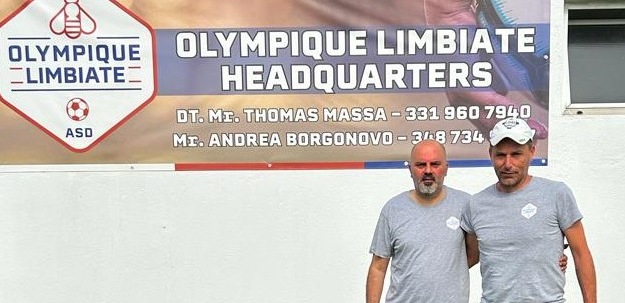 The partnership found a place for itself in the sports center on Tolstog Road: "Here to train the players"
Olympique Limbiate's adventure begins. The partnership found a place for itself in the sports center on Tolstog Road: "Here to train the players"
Olympique Limbiate's adventure begins
The company's "mission" is all contained in the president's words Mauro Pezzola:
"We are here to train the players, we are not interested in winning trophies and tournaments. This is the hardest way, but we think it is the right way."
Thus began the adventure of Olympique Limbiate Asd at the beginning of June. Return to Brianza to several executives (Pesola, like many of his fellow adventurers, is from Cesano Maderno) after he suggested "a certain kind of football" in Milan.
New home in the sports center
The "new" association found a home in the Sports Center on Tolstog Road.
"It all started by chance – adds Pezzola, 53, returning from his experience in Milan in Via Comacina and even earlier with Vigor Milano – a friend told me the willingness of the field manager and the municipality to start a sporting collaboration and here we are at Limbiate. We're getting close to home." .. ".
Olympic crew
An adventure in Brianza that would not have been possible if the "offer" had not gathered the full availability of the project from the sporting director Thomas Massaa footballer with a high-level approach, both in Italy (at Milan, Como and Pro Patria) and abroad (Schalke 04 in Germany and even in China).
"It's an adventure that started very well, we have already completed most of the teams that will participate in the provincial championships and in some categories we will enter two categories, we will add teams that we did not have in Milan – explains the enthusiastic Massa, 44 – but in addition to the decidedly comfortable numbers, it is the quality that Our distinction: We focus a lot on training, on modernizing our coaches and coaches, we offer a different methodology, a different approach in the field and the company structure is now being extensively tested.
In the field since September
Olympic will play seven teams in the next sports season (the provincial championships are likely to start at the end of September), from juniors to under-17s, with five, seven, nine and eleven players. Meanwhile, the club and coaching staff are breaking the ice with summer camps and open days at the Hulk at Tolstog Road.
"It is a very beautiful and functional facility, in recent days we have also met the mayor, and we want to do a good job."
"Introvert. Avid gamer. Wannabe beer advocate. Subtly charming zombie junkie. Social media trailblazer. Web scholar."