Health
Obesity Prevalence on the Rise in Multiple States, CDC Data Reveals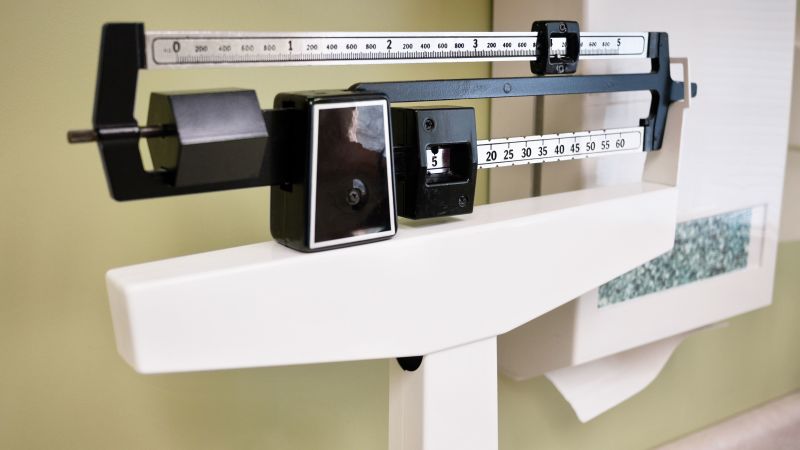 Obesity Rates on the Rise in the United States, CDC Reports
According to the latest data from the Centers for Disease Control and Prevention (CDC), the obesity rates in the United States continue to surge. In 2022, 22 states reported adult obesity rates of at least 35%, a significant increase compared to the 19 states in 2021. Shockingly, just a decade ago, no state had an adult obesity prevalence at or above 35%.
The states most affected by the obesity epidemic are Louisiana, Oklahoma, and West Virginia, where over 40% of adults are affected. These alarming numbers reflect a troubling trend across the country, with the midwest and southern regions reporting the highest overall prevalence of obesity. Roughly 36% of adults in these areas are affected. On the other hand, the northeast and western regions display relatively lower rates, with approximately 30% of adults affected in 2022.
The CDC gathered this data through a comprehensive survey called the Behavioral Risk Factor Surveillance System, which involved collaborations with state health departments. Adults were classified as having obesity if their body mass index (BMI) exceeded 30, based on their self-reported measurements.
Furthermore, the survey's findings shed light on the significant disparities in obesity prevalence among different racial and ethnic groups. Black adults in 38 states, American Indian adults in 33 states, and Hispanic adults in 32 states saw obesity rates surpass 35%. Surprisingly, Asian adults had the lowest obesity rates, with no state exceeding the 35% mark. Conversely, White adults faced rates above 35% in only 14 states.
Age also appeared to play a role in obesity rates, with the lowest prevalence observed among young adults aged 18 to 24. About 1 in 5 individuals in this age group were considered obese. In contrast, adults aged 45 to 54 experienced rates roughly twice as high, with about 2 in 5 adults affected.
Interestingly, the data revealed a correlation between education level and obesity rates, with prevalence decreasing as the level of education increased. This suggests that higher education could potentially serve as a protective factor against obesity.
Dr. Karen Hacker, the director of the CDC's National Center for Chronic Disease Prevention and Health Promotion, stressed the importance of providing additional support for obesity prevention and treatment. She emphasized the need to address social determinants of health, including access to healthcare, affordable and healthy food options, and safe spaces for physical activity. These efforts, she argued, are crucial in combating the obesity crisis gripping the United States.
As obesity rates continue to climb, it is clear that urgent action is needed to tackle this public health crisis. The data collected by the CDC serves as a stark reminder that the fight against obesity requires a multifaceted approach, incorporating educational initiatives, policy changes, and equitable access to healthcare and resources. Only by prioritizing and investing in prevention and treatment strategies can we hope to reverse this alarming trend and improve the health and well-being of the nation.
"Bacon trailblazer. Certified coffee maven. Zombie lover. Tv specialist. Freelance communicator."