World
No Regrets Expressed by Irans Leader Ahead of Mass Protests Anniversary – The News Teller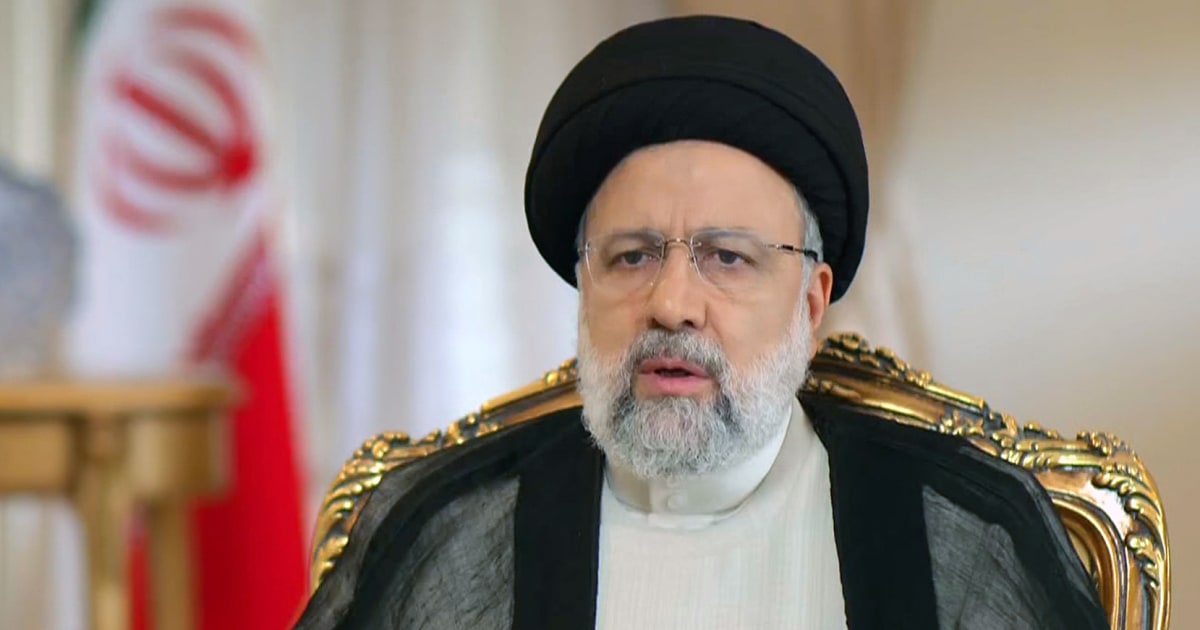 Title: Iranian President Ebrahim Raisi Defends Government's Response to Mass Protests
Iranian President Ebrahim Raisi recently defended his government's handling of the mass protests that swept the nation in an exclusive interview with NBC News. In his remarks, Raisi claimed that the demonstrations had been instigated by U.S. and European powers and asserted that security forces had treated protesters in a peaceful manner.
Raisi emphasized that the Iranian government is prepared to listen to genuine protesters and address their concerns; however, he made it clear that attempts to destabilize the country would not be tolerated. The protests erupted following the death of Mahsa Amini in police custody, which triggered widespread public outrage.
These demonstrations were the most significant challenge faced by Iran's theocratic regime since its inception in 1979. Reports indicate that security forces responded with violence, leading to the deaths of over 500 people and the arrests of tens of thousands more.
Contrary to allegations of restricted internet access, blocked social media apps, and repression of press freedom, Raisi denied such claims, asserting that freedom of expression remained intact within the nation. He also accused the United States and certain European countries of attempting to exploit Amini's tragic death to undermine the Iranian government.
While Amini's family maintains that she died as a result of blows to the head and limbs, government officials have countered these assertions, claiming that she succumbed to a pre-existing medical condition. The controversy surrounding her death fueled the protests and brought international attention to the Iranian government's handling of human rights concerns.
Despite the ongoing unrest, Iranian women in cities across the nation continue to defy laws mandating the wearing of headscarves. Many have chosen to discard the traditional garment, signaling a desire for greater individual freedoms.
Addressing this issue, President Raisi criticized the West for attempting to pressure Iran over its dress code, declaring that these attempts would be ultimately defeated. He pledged to uphold traditional values and protect Iran's cultural heritage.
In conclusion, President Raisi defended his government's response to the mass protests, accusing foreign powers of inciting the unrest. While acknowledging the death of Mahsa Amini as a tragic incident, Raisi maintained that the Iranian security forces had differentiated between peaceful protesters and those resorting to violence. Despite ongoing challenges, the nation remains divided on issues such as human rights and individual freedoms. As the situation in Iran unfolds, the international community will closely monitor developments, emphasizing the need for a peaceful resolution.
"Infuriatingly humble social media ninja. Devoted travel junkie. Student. Avid internet lover."